A Special Microphone With Mute to Realize "Silent Karaoke"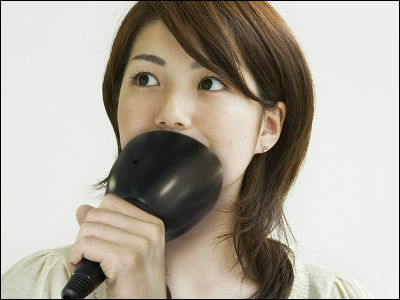 Great news for tone-deafs. Practicing on this microphone with silencer will open the choices of where and when to practice. Practicing on this microphone with silencer depressed by being asked why you just sit quiet while everybody is enjoying to sing.

Read on for detail.

JTT Online Shop "It's OK, for silent Karaoke! Mute Microphone USB"

The silent microphone setup.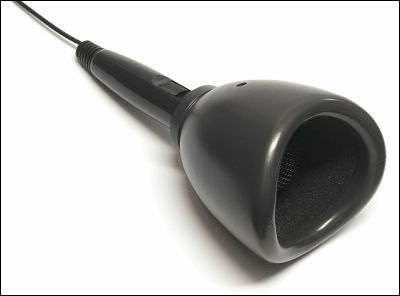 USB microphone can easily be attached to any device with USB port(and supporting softwares) like Windows PCs, Macs and even on Wiis. You can monitor your voice via speaker or headphone.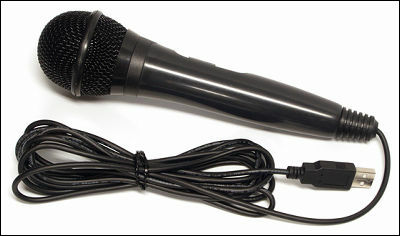 The silencer is made of urethane foam and cuts out most of your voice. Of course this won't enable perfect silence so you have to control yourself according to time and circumstances.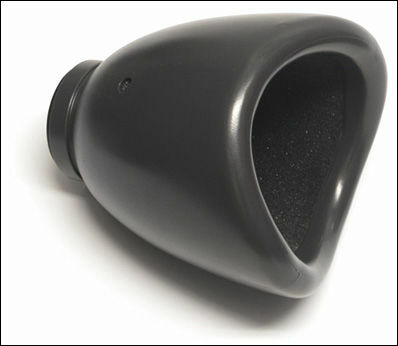 When using, cover your mouth like this. Using earphone will make it more silent.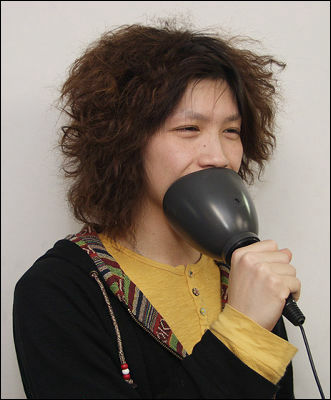 Urethane foam is washable.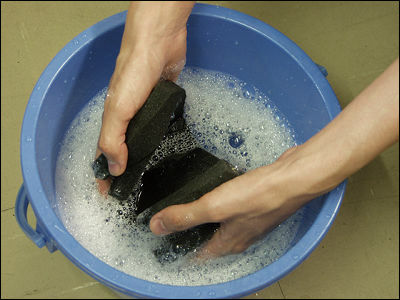 The price is 3,480 JPY(about $39 USD). If you just want to sing aloud, you don't have to hook it up to PCs. It also seems good for a personal recording. Yelling out dirtiest word you know unnoticed will be a great stress relief.

Related Post:
VOICEROID "Tsukuyomi Ai" and "Tsukuyomi Shouta" will Read Out Your Favourite Line in Moe Voices - GIGAZINE

Vocaloid software makes Android a true Diva: CEATEC JAPAN 2009 - GIGAZINE

Details announced of Animax's All-Japan Anison Grand Prix 2009 - GIGAZINE

Top 10 Things You Should Do In Japan - or maybe not - GIGAZINE

Osaka's Got Talent! Videos from the Elimination of NHK's Anison Karaoke Contest - GIGAZINE

Can't Hatsune Miku's songs be considered "Music"? - GIGAZINE

Karaoke Chain JOYSOUND Acquire UGA chain - GIGAZINE