Travel Around The World and Get Paid $10,000! Online Store Now Seeking For A Buyer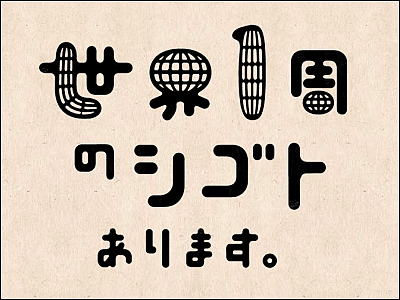 (This article was originally posted in Japanese at 12:30 Dec. 15, 2009.)

Online Shopping Mall Calamel is now offering one of the most wonderful job. They are now hiring buyers to go around the world and buy in local specialties for a million yen(about $11,000 USD) plus commission up to another 1 million yen.

Earlier in this year there was a recruitment for "The Best Job in the World" as an island caretaker in Australia. This buyer job is inferior to it in payment, but still attractive for those who love to travel around the world.

Read on for detail.

Jobs offered by the Calamel are...
1. Buy in various sundry goods all over the world
2. Send goods and its receipt to Japan once a week
3. Post reviews of what you bought and articles about your everyday life on a blog at least once a day.

Gathered goods will be sold on "Around-The-World Grocery Store" web shop. Buyers will be paid a million yen at minimum plus commissions up to another million yen according to the sales of the goods.

All expenses for living and equipments like PCs, cellphones and digital cameras will be issued. Applicants must be 20 years old or older and able to travel abroad for about 1-2 months. Acceptance of exposure to public is also needed.

For application, you must first set the route.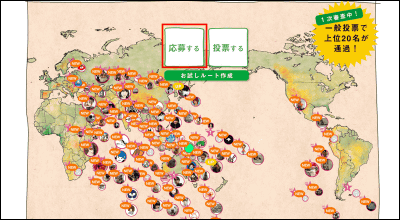 After the explanation, you are told to choose 5-15 cities you want to visit.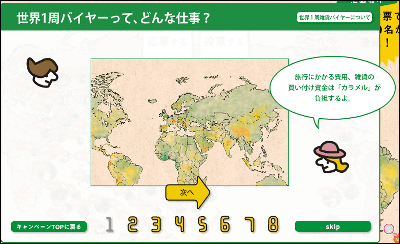 The cities you can choose from are listed by the store. From Asia, you can pick up to three cities from New Delhi, Bombay, Beijing, Shanghai, Kunming, Hong Kong, Seoul, Busan, Kathmandu, Dacca, Hanoi, Ho Chi Minh City, Chiang Mai, Bangkok, Phnom Penh, Kuala Lumpur, Singapore, Manila, Jacarta, Bali and Sri Jayewardenepura Kotte.


Clicking on red circles will show brief explanation of the city. Click "Select this City"(red rectangle) if you want to go there.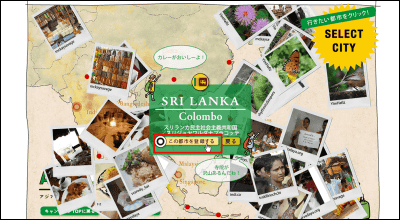 Middle East area. You can choose 1 city from Istanbul, Damascus, Jerusalem, Amman, Kuwait, Riyadh, Doha and Abu Dhabi.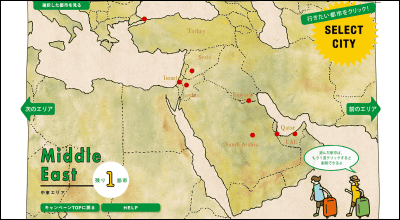 Africa. You can pick two cities from Tunis, Alger, Fez, Marrakech, Dakar, Accra, Alexandria, Cairo, Nairobi, Dar es-Salaam and Cape Town. 1-3 buyers will be hired for this area.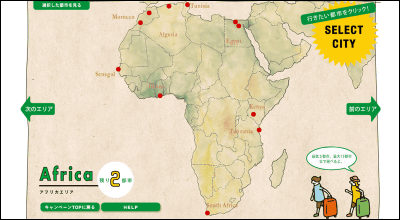 Europe area. Five cities from Dublin, Glasgow, Liverpool, London, Porto, Lisbon, Madrid, Seville, Barcelona, Valencia, Paris, Lyon, Marseilles Amsterdam, Brussels, Oslo, Gotebory, Stockholm, Copenhagen, Berlin, Frankfurt, Munich, Zurich, Milano, Venice, Florence, Roma, Naples, Prague, Vienna, Budapest, Zagreb, Bucharest, Sofia, Athens, Naantali, Helsinki, Tallin, Riga, Vilnius, Warsaw and Moscow.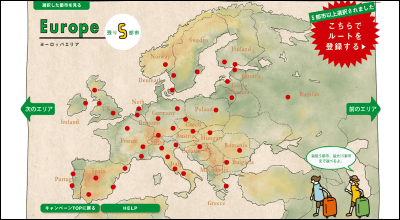 South America area. Two cities from Mexico City, Belmopan, Guatemala City, Habana, Kingston, Punta Arenas, Panama City, Quito, Lima, Santiago, La Paz, Asuncion, Buenos Aires, Montevideo, Salvador, Rio de Janeiro and Easter Island.


North America area. Two cities from San Francisco, Los Angeles, New York and Honolulu.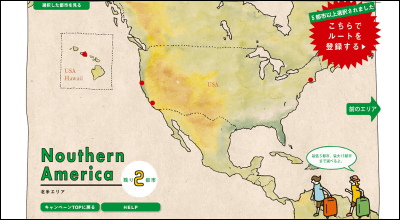 Click on "Replay the route"(red rectangle) to check your voyage.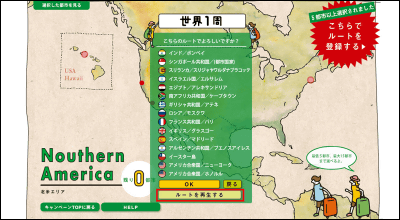 After choosing cities, choose one country you most want to focus on. You can make an appeal by sending a comment.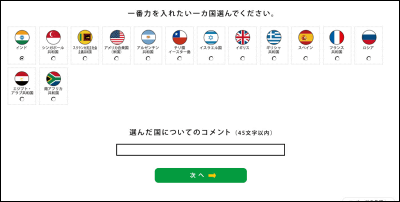 Then enter your E-mail address.


You will get confirmation E-mail from Calamel. Jump to the URL written on the mail and enter your individual information.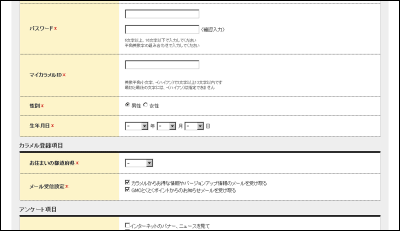 Log in to the system and subscribe information for blogs.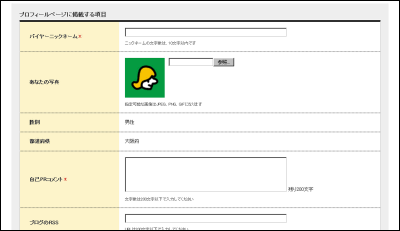 They will accept applications until 12:00 of Jan. 25, 2010. The top 20 applicants selected by popular vote will proceed to final selection. 1-3 person will finally be hired as a buyer.



They will set to their voyage later in March, 2010. If you are interested in taking a trip around the world for free, you should check this.

Worldwide Merchandise Buyer Wanted! - Calamel

Related Post:
Game Company accepting applicant for part-time "Royalty" for 500 dollars a day(and some offerings) - GIGAZINE
in Note, Posted by darkhorse_log