"Code Geass" Coming Back! New Series is to Launch in 2010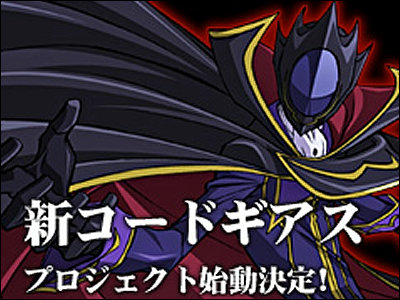 (This article was originally posted in Japanese at 15:18 Dec. 05, 2009.)

Code Geass: Lelouch of the Rebellion has concluded in September 2008 with fans' big ovation. Breaking a year's silence, a sequel is revealed to be on the way. The authorities announced new project on their official site.

Read on for details.

(JP)Code Geass: Lelouch of the Rebellion R2 Official Site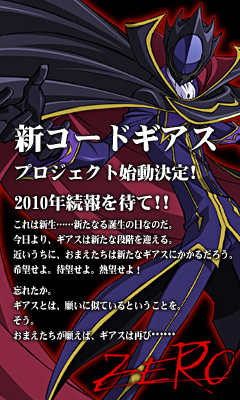 According to the announcement on Code Geass's official site for cellphone browser, the new project has just launced and further information is to be announced in 2010.

The site says.


This is a reincarnation...the day of new birth.
From today, Geass proceeds in new stage.
Again You guys will be under the power of Geass.]
Hope, Wish and Aspires!

Don't act like a fool.
Geass works just like peoples' wishes.

Yes.
If you dare for, the Geass will be with you...

ZERO

Code Geass: Lelouch of the Rebellion Official Site.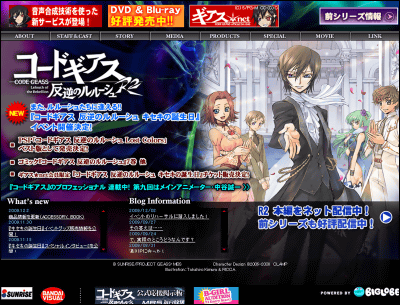 Related Post:
Action Figure "D-ARMOR" Combines your Favorite Character with his/her Mecha - GIGAZINE

Papercraft "ZERO" mask of Code Geass - GIGAZINE

Lelouch and C.C. of "Code Geass" will voice your favorite line - GIGAZINE
in Anime, Posted by darkhorse_log