Rotate every web site with "ROTATEME.ORG" for your bedtime web surfing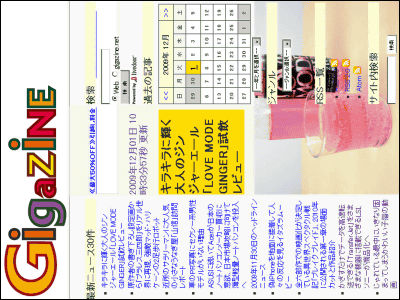 (This article was originally posted in Japanese at 13:02 Dec. 01, 2009.)

Sometimes, you might need a web site rotated 90 degrees. But you need a big effort on HTML and CSS coding to get one. This ROTATEME.ORG is a little web service to rotate any site on the Internet. Just type in (or copy & paste) the site's URL you want to rotate and you will get what you need.

Read on for detail.

Rotate a Website - Read sideways - Flip a picture - rotateme.org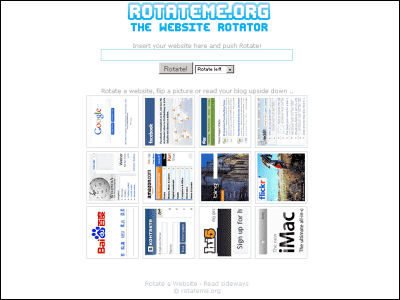 Just type in the URL of the site.



Select which direction you want to rotate on pull-down menu and click "Rotate!"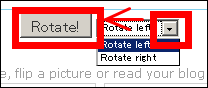 That's it.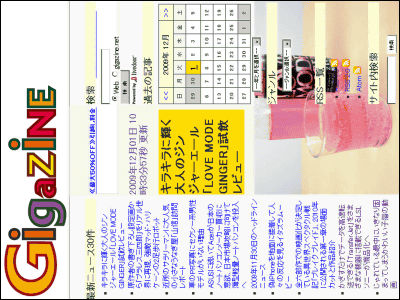 You can rotate any site, even if they have Ajax script in their code.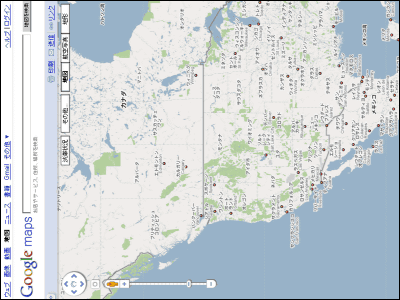 Of course ROTATEME.ORG can rotate itself.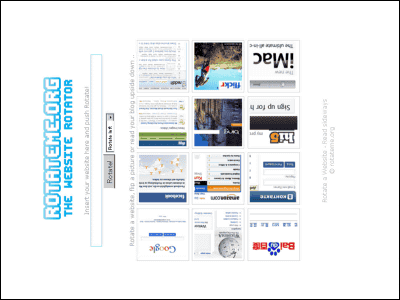 So, what happens if we rotate it again?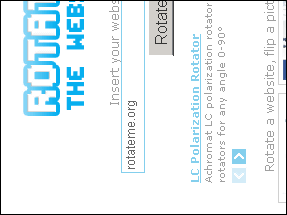 No problem. You can endlessly rotate any site copying its URL from address bar.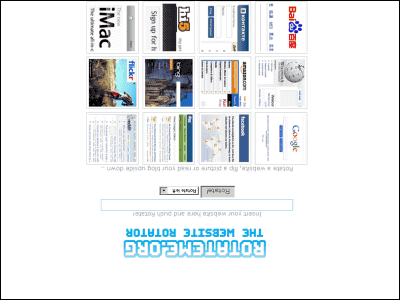 So what is this for? There are no descriptions on their site. Maybe it's good for Internet browsing lying on the bed.

Related Post:
Get Ready for Living Dead Pandemic with Zombie Outbreak Simulator - GIGAZINE

Begin anonymous webchat as easy as a click on "ChatPad" - GIGAZINE

Free in-page analytics tool "User Heat" shows what's hot on your web page - GIGAZINE

Wanna "talk to" site visitors in real time? Use free "Webchat" service! - GIGAZINE

"Minakoe.jp" showed drastic change on Japanese Blogsphere Statistics - GIGAZINE

Kakaku.com launched "Trend Search Service" to know what is becoming popular product - GIGAZINE

"Printable Checklist": A Web Service to generate printable checklist in a very simple manner - GIGAZINE