World's First Dual-Screen Netbook "DZ Series" by Kohjinsha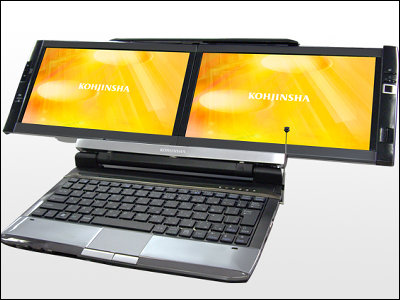 (This article was originally posted in Japanese at 14:06 Nov. 27, 2009)

Kohjinsha is to release world first dual-screen notebook "DZ Series" this December. gScreen's Spacebook was announced this August as the world's first dual-screen laptop, to be released in December 2009, so this will be the first dual-screen netbook with dual 10.1-inch screen.

Read on for details and pics.
(Japanese)DZ Series - Mobile Notebook for Professionals - KOHJINSHA

According to Kohjinsha's official website, dual-screen netbook "DZ6KH16E" will be released in mid December, priced at 79,800 yen(about $925) on the company's online shop.

"DZ6KH16E" runs Windows 7 Home Premium powered by AMD's Athlon Neo MV-40 processor (1.6GHz) with 1GB memory and 160GB HDD, equipped with two 1024*600 display, 1seg tuner, Bluetooth, Gigabit Ethernet LAN and IEEE 802.11 Wireless LAN connectivity, 1.3M pixel camera, fingerprint sensor and built-in digital microphone. The body is durable enough to withstand 200kg weight. Battery life 4.5 hours.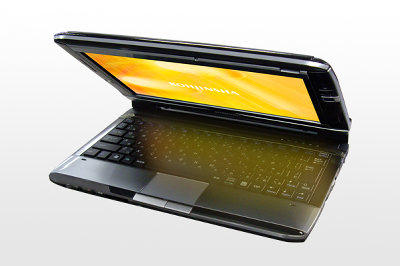 The dual-screen slides open.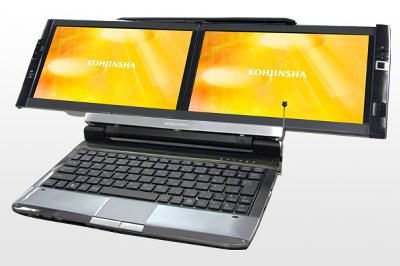 Can also be used as a single-display laptop.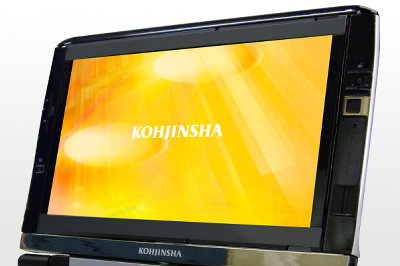 Multi-function button and 1.3M pixel camera on the left end of the screen.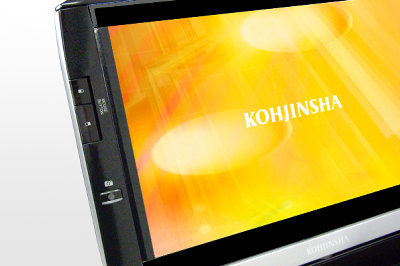 Weighs 1.84kg, measures 280mm×210mm×42mm. The thinnest part is 19mm.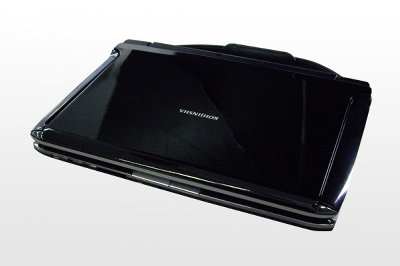 The dual display can be turned outside.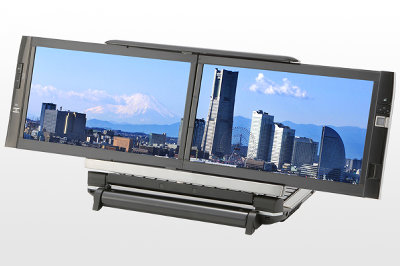 Related Posts:
Sharp Mebius PC-NJ70A: World's First Netbook with Optical Sensor LCD Trackpad - GIGAZINE

Sony's Very First Netbook "VAIO W" Announced - GIGAZINE

Low price Netbook featuring Gachapin and Mukku from the children's show "Ponkikki" - GIGAZINE

CeBIT2009: Revealing the secret of "U115 Hybrid"s 12 hours long running battery life. - GIGAZINE

Hands-On: Sharp's new Linux PDA "Netwalker" - GIGAZINE

New variations for VAIO in a Pocket? New VAIO P is on FCC - GIGAZINE