Bandai's "Ikusa Bento" Lunch Box themed on Sengoku Warlords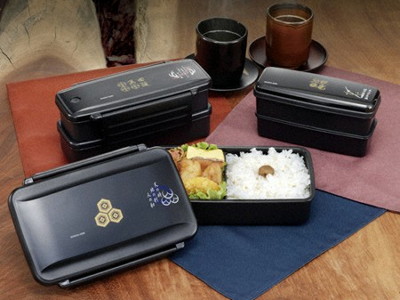 Following the blooming Sengoku craze and Bento craze in Japan, Bandai is to release "Ikusa Bento(lit. Feud Lunch)" series lunch boxes featuring three popular Sengoku warlords, Date Masamune, Naoe Kanetsugu and Sanada Yukimura.

Aimed at working men and women in their 20s to 40s, the lunch boxes comes in three sizes to fit in your workday bag.

Read on for details and pics.
(Japanese)BANDAI Press Release::Ikusa Bento

Bandai will be providing recipes of Sengoku-themed bentos on their Charaben Recipe Blog.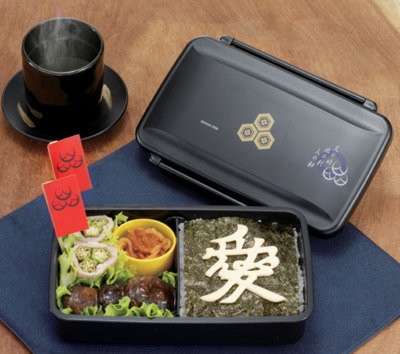 Chinese character "Ai(Love)" seen on the bento above was Naoe Kanetsugu's symbol, used on his banners and kabuto(helmet). Here's a pic we took of a replica armour at Tokyo Game Show 2009.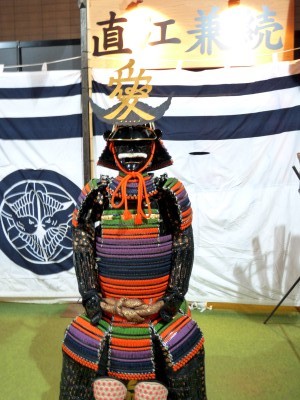 Design on the lid is based on the warlord's crest, symbol and famous quote. This one's for Date Masamune. The Chinese characters in gold reads "Dokuganryu", Masamune's nickname meaning "one-eyed-dragon" for he was missing an eye.



Crecent was Masamune's symbol on his kabuto.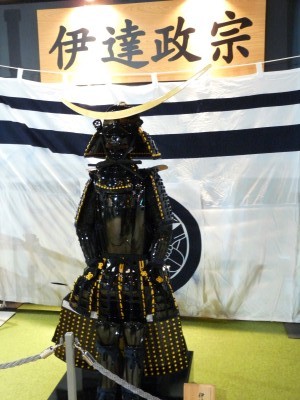 Sanada Yukimura. The gold circles are the coin design of that era. The gold letters say "Sanada Ichizoku(Sanada Clan)". The white letters are a quote from a letter he wrote to his family just before Osaka Natsu no Jin(The Summer Campaign in the Seige of Osaka) in which he perished.



Antlers were Yukimura's symbol on his kabuto.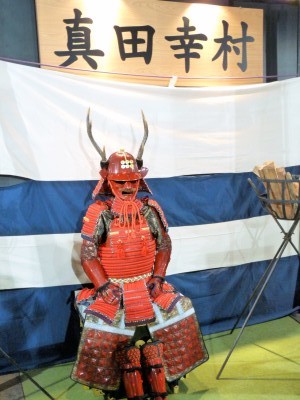 Six coins made Sanada's family crest.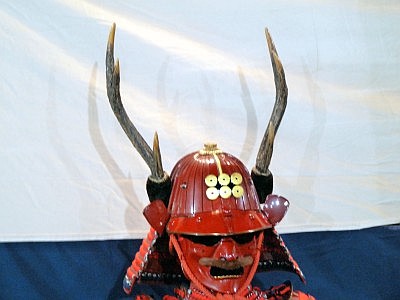 Naoe Kanetsugu. The gold hexagons are Naoe's family crest, the white motif on blue is based on his banner design.




The lunch boxes comes in three sizes, men's(850ml), men's two-tiered(400ml and 460ml) and women's two-tiered(270ml and 230ml).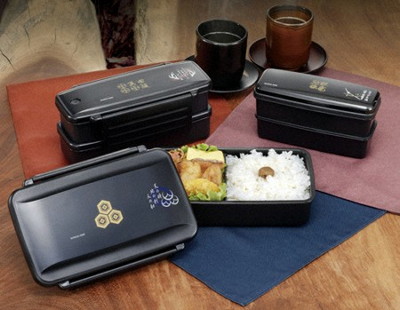 The boxes can be microwaved(without the lid). Men's two-tiered one is priced at 1,575 yen (about $17.7), the other two 1,470 yen ($16.5), to be on sale in late November.

The selection of three popular warlords must be strongly influenced by popular culture like Sengoku Basara and Tenchijin, we guess they would have been Oda Nobunaga, Toyotomi Hideyoshi and Tokugawa Ieyasu just five years ago.

Related Posts:
All's Fair in Culinary and War! Arm Yourself with "Sengoku Apron" - GIGAZINE

Carry Your Favorite Samurai Symbol with "Samurai Flag USB key" - GIGAZINE

Armours of 9 Sengoku Warlords Exhibited at Tokyo Game Show 2009 - GIGAZINE

Flash Game "My Bento!" Calculates Carbon Footprint of your Bento - GIGAZINE

MUKU's "Charaben" Character-Bento Lesson - GIGAZINE

Adorable Charaben Masterpieces by MUKU - GIGAZINE
in Note, Posted by darkhorse_log