Ryukishi07 and PEACH-PIT Collaborates in Anime Adaption of a PSP game, with songs by FictionJunction

(This article was originally posted in Japanese at 16:30 Nov. 16, 2009.)

PSP game Okami Kakushi released on Aug. 20 is a fruit of unique talents of Japan, like game creator Ryukishi 07 of Higurashi franchise and famed manga artist PEACH-PIT of Rozen Maiden. Also sound tracks are done by gorgeous members too. Authorities unveiled OP and ED song singers.

Read on for detail.

TBS Animation・Okami Kakushi Official Web Site

Okami Kakushi depicts a mystery and horror experienced by 16 year boy Hiroshi Kusumi, who lives in Jyogamachi Town where newly-developed area and traditional area are divided by a river. The anime is slated to be aired from January 2010 on TBS, BS-TBS and Sun TV

The opening song "Tokino Muko, Maboroshino Sora(Over the time, Beyond the sky)"is done by FictiionJunction, which will be their second single as a group.

FictionJunction; composer Yuki Kajiura and her divas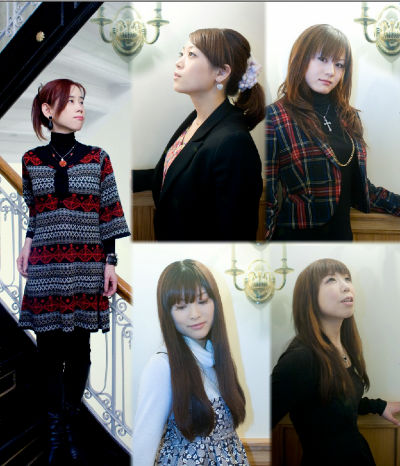 Kajiura;
The song has kind of vigorous and liveliness with a vocal of four FictionJuntion divas. Hope you enjoy the anime, and our song. I really look forward to it.

The ending song "Tsuki Shirube(Sign of the Moon)" is written and composed by Takumi Ozawa and sung by Yuuka Nanri, known for Mobile Suit Gundam SEED and .hack//Roots. Nanri was once a vocalist of FictionJunction and became solo singer in 2009.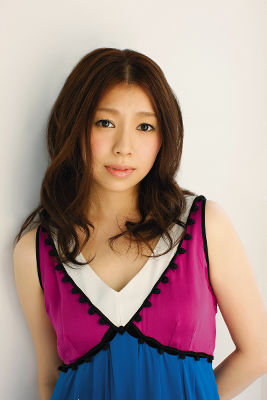 Nanri:

Here's my new song, which needed a huge effort to finish this inspiring song. It's my honor to join Okami Kakushi by this song. Hope this Tsuki Shirube will be loved by fans, as same as the animation.
Other voice actors do the voice of same characters continuing from the game, which surely entertain us with same story, same voice but different touch.


♦Staffs
Original Story: Konami Digital Entertainment
Original Ideas: Ryukishi07
Character Compositions: PEACH-PIT
Director: Norihiro Takamoto(Dazzle, 07-Ghost)
Series Composition: Toko Machida(Lucky Star, GA Geijutsuka Art Design Class)
Character Designs, Chief Animation Director: Atsuko Watanabe(GA Geijutsuka Art Design Class, Valkyria Chronicles)
Sound Tracks: Takumi Ozawa
Animation Production: AIC
♦Casts of Voice
Hiroshi Kuzumi: Yu Kobayashi
Nemuru Kushinada: Mariya Ise
Isuzu Tsumuhana: Emiri Kato
Mana Kuzumi: Saki Fujita
Kaname Asagiri: Mai Fuchigami
Kaori Mana: Yuko Goto
The key visual.


©Konami Digital Entertainment / Jyogamachi Town Office

Related Post:
"Umineko no naku koroni" being adapted to TV animation - GIGAZINE

Figurines, tapestries, and T-shirts of "Higurashi no Naku Koro ni" at AOU 2009 - GIGAZINE

AOU2009: "Higurashi No Naku Koroni - Jong" - Mahjong game spinout of famous visual novel - GIGAZINE

The Rozen Maiden refrigerator with too much originality. - GIGAZINE
in Anime, Posted by darkhorse_log