"Nice Cup in Bra" act as a Golf Putting Mat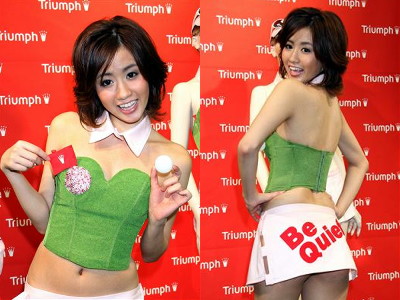 Another concept bra by Triumph. In response to the growing popularity of golf among young Japanese women, this time they came up with a bra that works as a golf putting mat. How can that be?

The "Nice Cup in Bra" doesn't show much skin but the idea sounds incredibly sexy!

Pics after the cut!
(Japanese)Triumph's "Nice Cup in Bra" Unveiled - SANSPO.COM

Model Reiko Aoyama, the 18th "Triumph Image Girl" posing at a press event.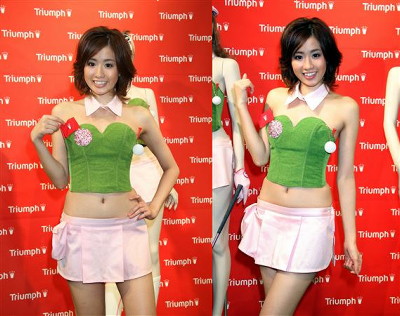 The whole kit, named "Nice Cup in Bra".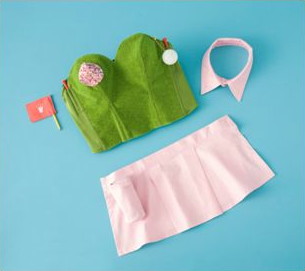 So how does it work? She won't have to lie down for others to practice their stroke on her. The bra unfolds into a 1.5 metre-long indoor putting green.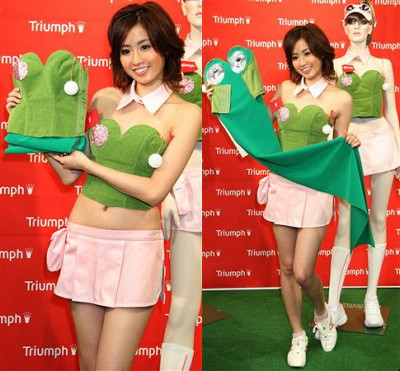 The bra cups act as cups. A built-in speaker pumps out "Nice Shot!" when you sink a putt.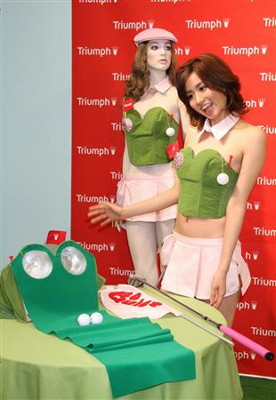 The skirt says "Be Quiet" on the rear to remind young women their manner on a golf course, for the noisiness of audience were criticised a lot in some recent golf tournaments. Triumph aims to raise awareness of an issue in each of their concept bras.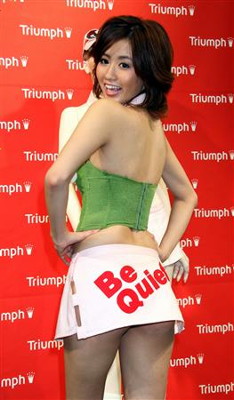 And the skirt also serves as a flag.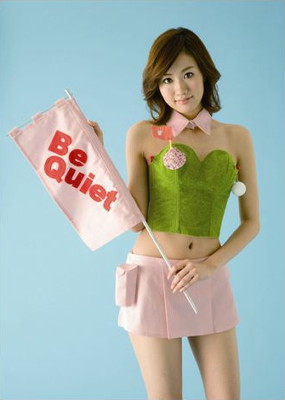 The question is, what will she be wearing while practicing her putt? This bra is dream-inspiring indeed.

Related Posts:
Kon-Katsu Bra to hunt your Mr. Right - GIGAZINE

Citizen Judge System-themed Bra, inspired by Goddes of Justice - GIGAZINE

No More Disposable Chopsticks! Go Greener with the "Chopsticks Bra" - GIGAZINE

Bikini Idols Wait You at Online Liquor Shop "Bikini Saketen" - GIGAZINE

No, This is NOT a Kinky Underwear! -High Quality Costume of Doronjo from YATTERMAN - GIGAZINE
in Note, Posted by darkhorse_log