NTT docomo's SH-05B handset is made to Satisfy Teen Beauty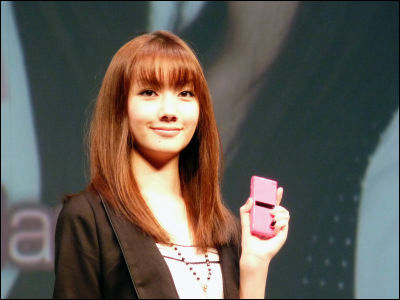 (This article was originally posted in Japanese at 20:15 Nov. 10, 2009.)

So many unique cell phone handsets(like the one with separatable display and keyboard) were announced at Docomo's press conference held Nov. 10 and here's another eye-catching cellphone.

To strongly appeal to young girls, this SH-05B is made under supervision of fashion models belonging to Seventeen magazine. There's no compromise, from well chosen pink colors to specially customized emoticons.

Read on for detail.

At the conference, some fashion show-like presentation was made using the stage as a runway.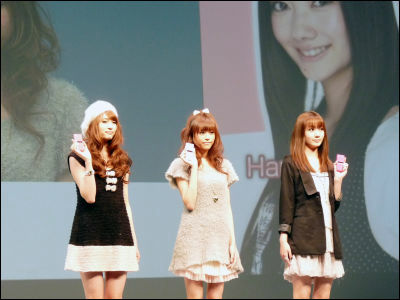 The handset has three color variation of slightly different pink color. Fashion model Mayuko Arisue chose "YANCHA PINK"(lit. Cheerful Pink)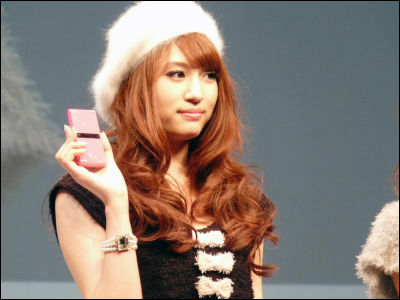 Mirei Kiritani, "YURUKAWA PINK"(lit. Relieving Pink)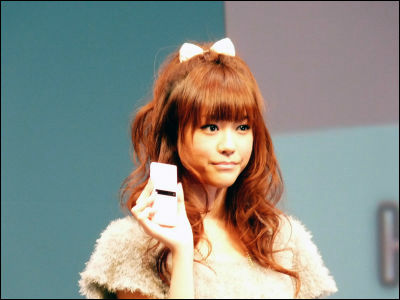 Haru Minami, "OTOKOMAE PINK"(lit. Reliable Pink)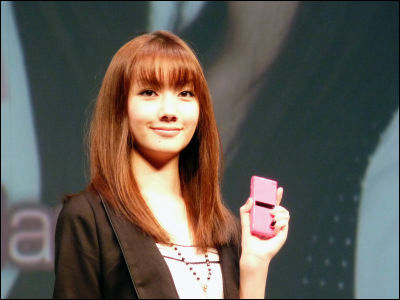 Description Board.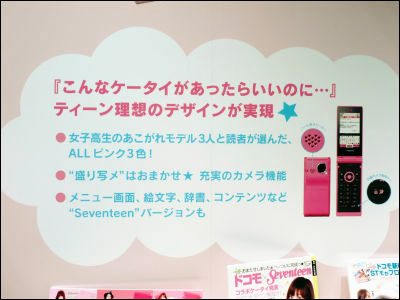 Description Board 02.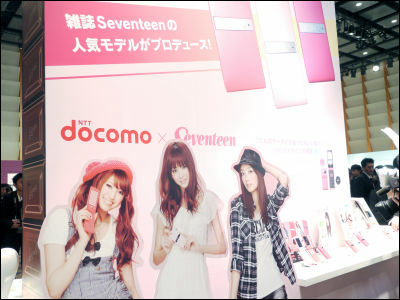 Each pink color has different taste.


Key layout is quite authentic.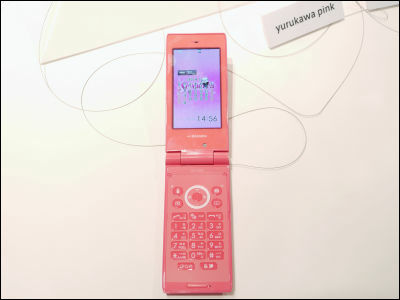 The heart-shaped speaker hole consist of tiny heart-shaped holes.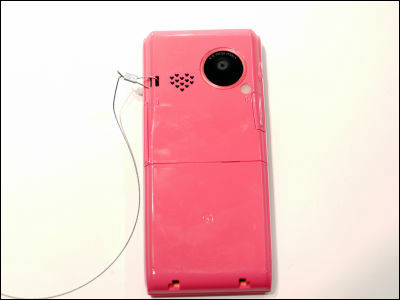 Left side.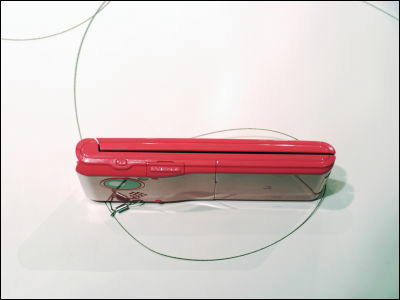 Right side.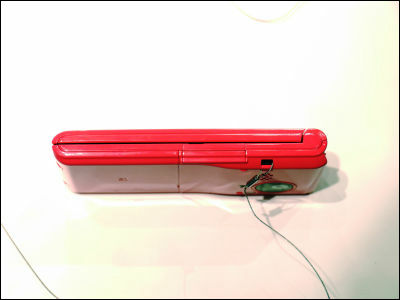 The "Hand mirror" feature has its own boot key, quite uncommon for these kind of feature.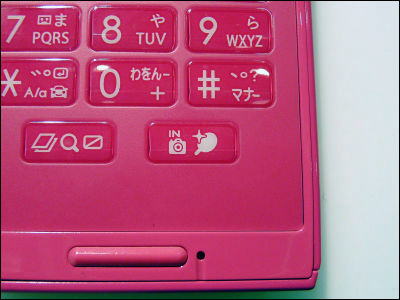 "Hand mirror" feature uses the camera and display. It reflects things just like an actual mirror.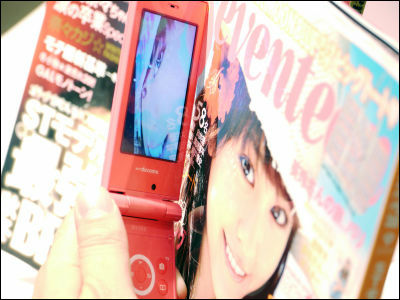 Enhanced emoticon is another specialty. In addition to ordinary smileys, there are so many cute symbols installed in the phone. For example, more than 100 kinds are prepared only for Heart icons.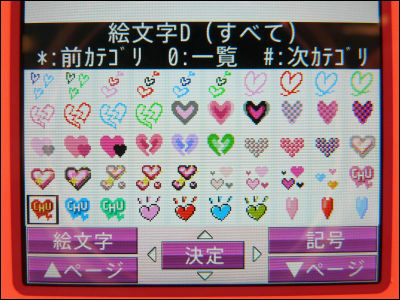 Hand-written fonts are also installed for empathetic texting.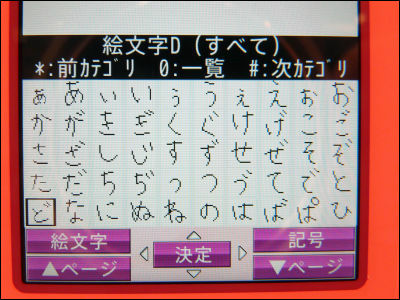 Related Posts:
NTT docomo's Winter 2009/Spring 2010 Model Cellphone handsets Announced - GIGAZINE

Looks Delicious! Chocolate-like Cell Phone "SH-04B" by NTT docomo - GIGAZINE

World's Sweetest iPhone Cover - GIGAZINE

NTT docomo's "F-04B", World's First "Separate Cell Phone" that Splits in Half - GIGAZINE