All NTT Docomo's Winter 2009/Spring 2010 Model Cellphone Handsets Vol. 3/3

(This article was originally posted in Japanese at 18:18 Nov. 10, 2009.)

Following our article introducing "STYLE" line and "PRIME" line of cellphone operator NTT Docomo's 2009/Spring 2010 Model handsets, this article introduces their "SMART" line and "PRO" line.

"SMART" is a series of handset focused on fashionability aimed at businesspeople. "PRO" consists of latest smartphones including Windows, Blackberry and Android.

Read on for detail.

♦SMART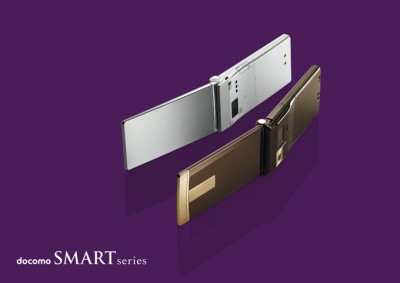 -F-03B(Fujitsu)
3.0" full wide VGA LCD. Water/dust proof body and fingerprint sensor enables rough handling. Comes with 12.1 Mpix camera.

TITANIUM BROWN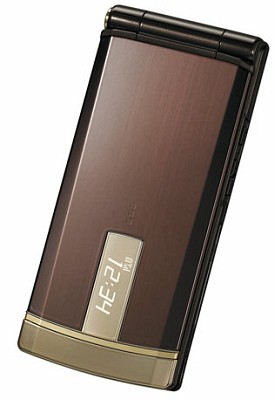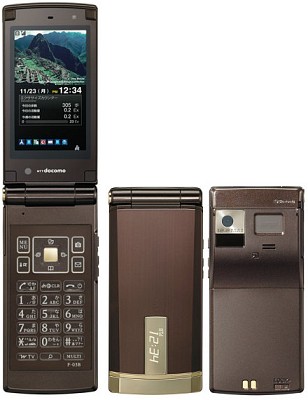 RED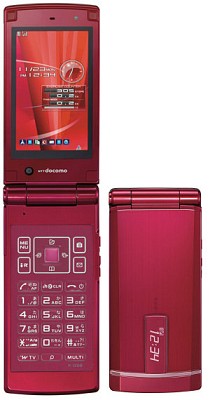 GOLD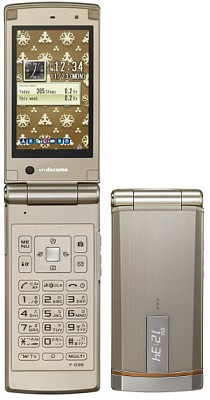 BLACK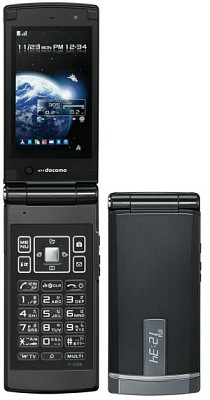 -P-03B(Panasonic)
3.0" full wide QVGA OEL display. Comes with 8.1Mpix camera.

SILVER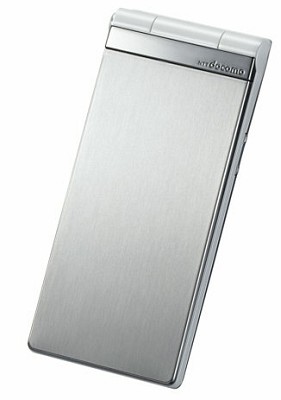 BLACK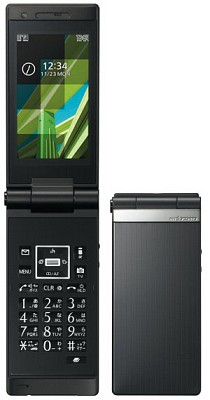 GOLD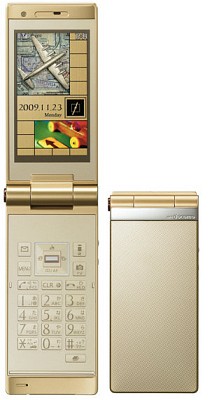 ♦PRO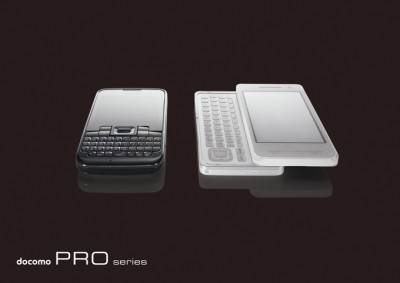 -SC-01B(Samsung)
Controlled by either 2.6" touchscreen or QWERTY keyboard. Adopted Windows Mobile 6.5 as its operating system. Built-in camera has 3.1 Mpix resolution.

Purple Black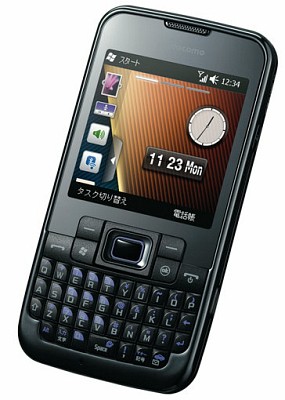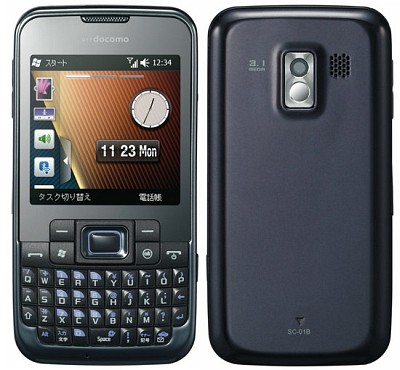 -SH-03B(Sharp)
3.7" full wide VGA LCD. slide-out QWERTY keyboard and touchscreen makes it a real high-end cell phone. Equipped with 5.2 Mpix camera.

White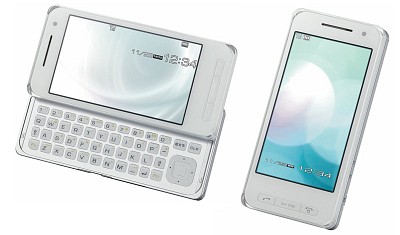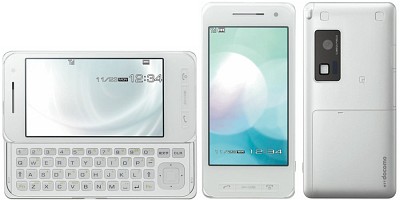 Black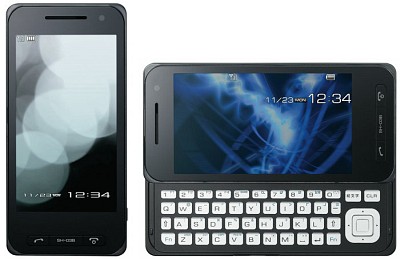 Magenta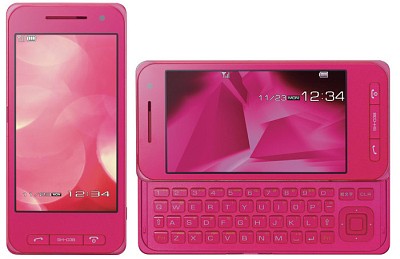 Photo Panel 02
This is a combined device of small LCD and data receiver. You send your photo to this Photo Panel via e-mail and this will show photo, exactly like a photo stand. It's 9" big. Also, Docomo provides "Photo Distribution" service, which automatically provides fabulous photos like cute animals, world heritages and such.

Taking photos by cellphone camera.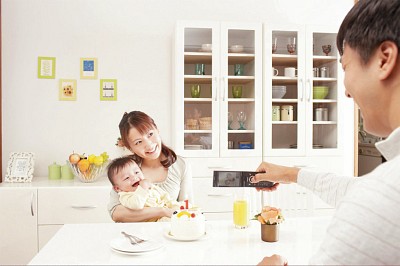 Then attach the photo on an e-mail and send it. Photo Panel automatically receives data and shows it.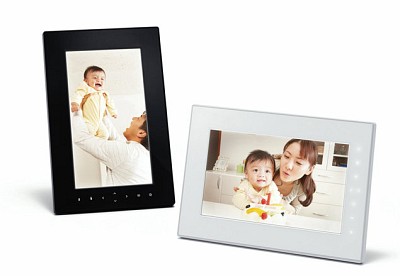 Pretty good solution for sending your photos to remote families.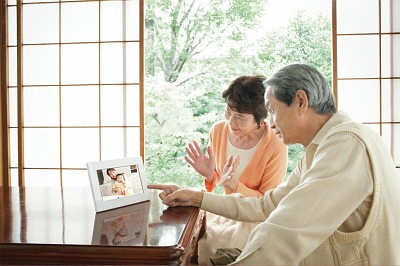 Black


White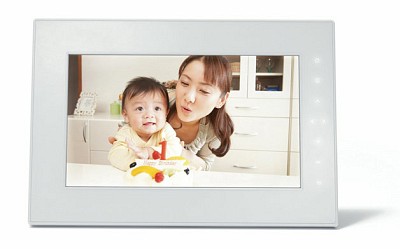 For details, see the link below.

(JP)Products | NTT Docomo
http://www.nttdocomo.co.jp/product/

Related Post:
All NTT Docomo's Winter 2009/Spring 2010 Model Cellphone Handsets Vol. 1/3 - GIGAZINE

All NTT Docomo's Winter 2009/Spring 2010 Model Cellphone Handsets Vol. 2/3 - GIGAZINE

Video of NTT docomo's F-04B "Separate Phone" in Action - GIGAZINE

NTT docomo's SH-05B handset is made to Satisfy Teen Beauty - GIGAZINE

Looks Delicious! Chocolate-like Cell Phone "SH-04B" by NTT docomo - GIGAZINE

2009 Summer model Cell Phones of NTT docomo - Part 1 - GIGAZINE

2009 Summer model Cell Phones of NTT docomo - Part 2 - GIGAZINE

2009 Summer model Cell Phones of NTT docomo - Part 3 - GIGAZINE

NTT docomo's EVANGELION Phone Unveiled! - GIGAZINE