Pizza Hut Japan's "Cheese Harmony" in Macross Frontier Pizza Box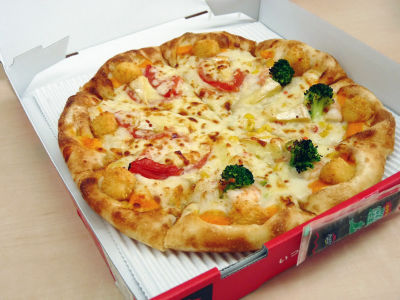 (This article was originally posted in Japanese at 15:15 Nov. 09, 2009)

Pizza Hut Japan's new product "Cheese Harmony" was launched on November 9, on special Stuffed Crust with three kind of cheeses (mozzarella, cheddar and parmesan) filled in the edge, in two flavours; "Tomato Camambert" and "Sea Food Camambert". Sounds delicious?

Their now-familiar anime tie-in campaign was launched on the same day, this time featuring Macross Frontier The Movie: The False Diva, so the pizza comes in special pizza box and you'll get to download a Macross wallpaper after eating pizza. There's another campaign going on at the same time so you'll get a One Piece 2010 calendar if you order above 2,500 yen(about $28).

Here's our review!
(Japanese)Cheese Harmony Tomato and Sea Food Camambert - Pizza Hut

We ordered "Cheese Harmony" pizza, "Jaga Cheese Mochi"(Potato Cheese Mochi) and "Botchan Kabocha no Pudding"(Whole Botchan Pumpkin Pudding).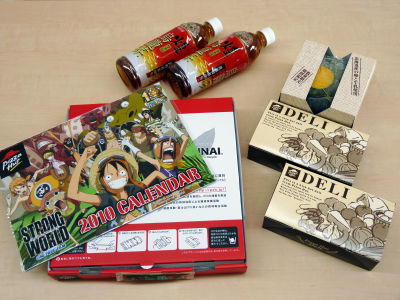 But unfortunately, the pizza arrived in Pizza Hut's ordinary pizza box. This happens sometimes when you order on the first day of the campaign, since some built-up pizza boxes are left over from the day before, according to the delivery guy.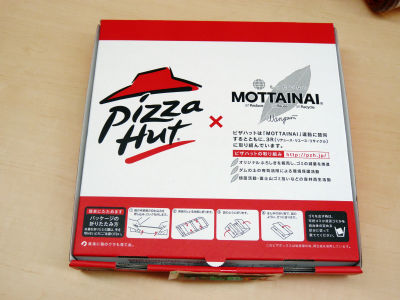 "Cheese Harmony", 2,400 yen(about $27) for medium-sized and 3,500 yen($39) for large. This is medium by the way.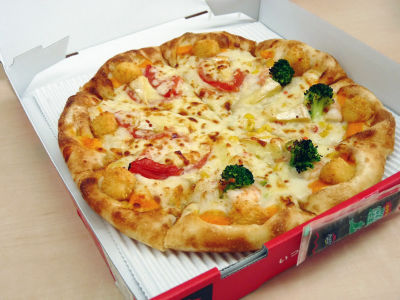 The "Tomato Camambert" side. The toppings are tomato, cheese and deep-fried cheese. Sometimes Japanese pizzas gets too creative in the search for new flavours, but this one tastes good and basic. No one will hate it unless they hate pizza in the first place.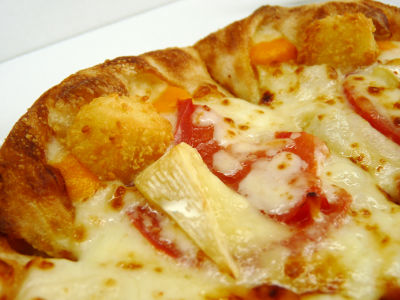 "Sea Food Camambert" has shrimp, crab meat, broccoli, corn and deep-fried cheese for toppings. When you think about it, the deep-fried cheese thingy might be a part of the special crust rather than a topping, but it's good anyway. The kind of cheese that don't stretch but melt and get all creamy when heated. "Tomato Camambert" must be the safe choice but this one's worth a try if you want something different.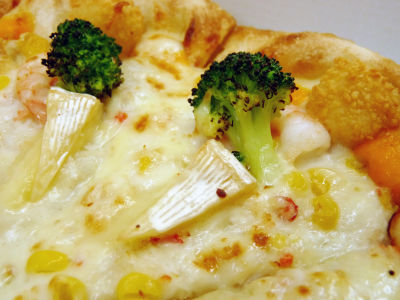 "Jaga Mochi Cheese", 400 yen per box (3pcs).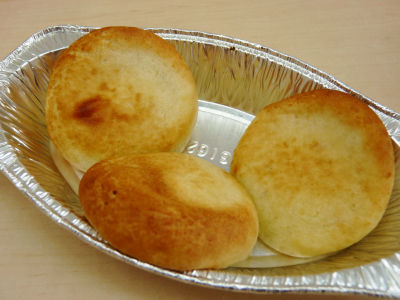 The inside is chewy and moist, like cheese buns, or somewhere between gnocchi and bread.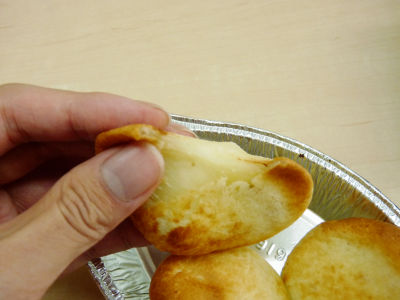 Filled with rich and creamy cheese sauce.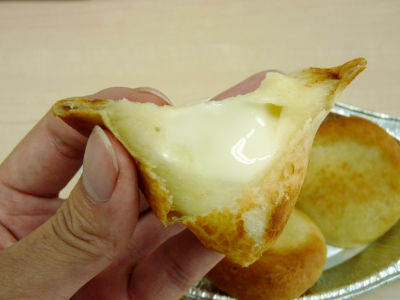 "Botchan Kabocha no Marugoto Pudding" for dessert. 1,200 yen ($13).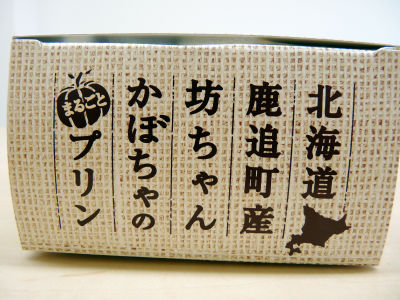 Milk, egg and Botchan Kabocha(lit. Boy Pumpkin) are product of Hokkaido.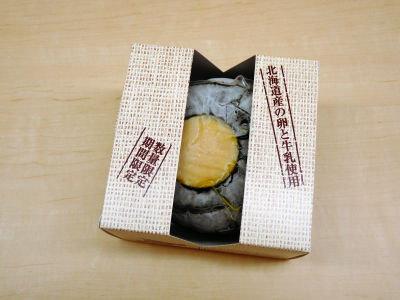 It's frozen when delivered so thaw it by microwave(3min.) or room temperature(6hrs.).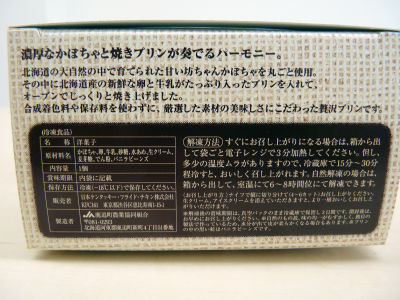 Japanese pumpkins are green on the outside.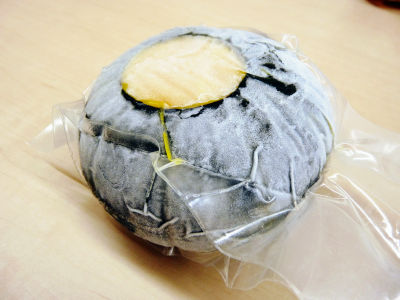 Microwaved.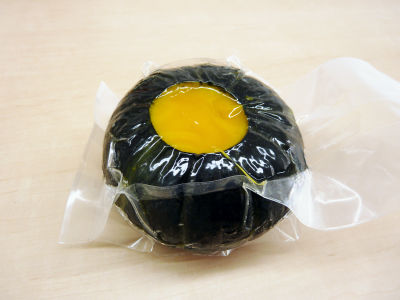 Filled with creamy pumpkin-based custard, like the filling of a pumpkin pie.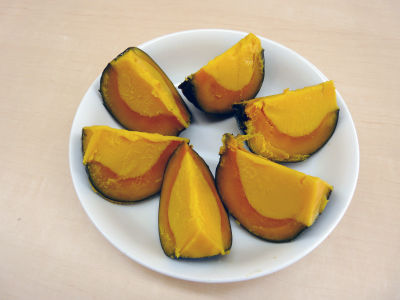 Of course you can eat the whole thing. The outside is well-cooked and sweet.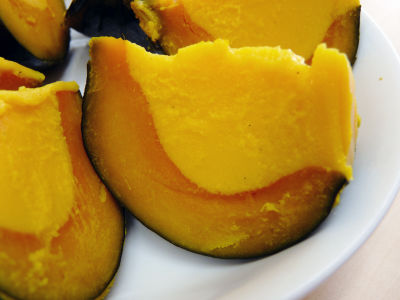 The pizza guy kindly dropped us an Macross pizza box afterward.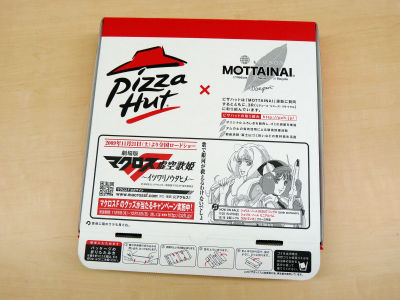 Empty.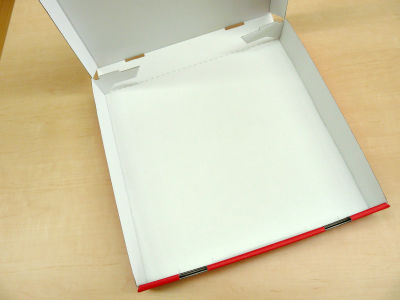 The film will open on November 21, 2009.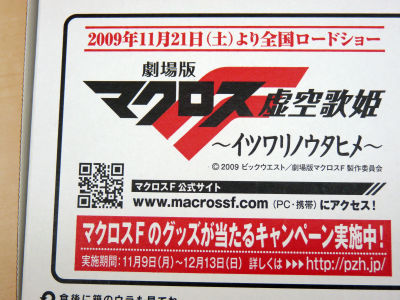 Sheryl Nome and Ranka Lee.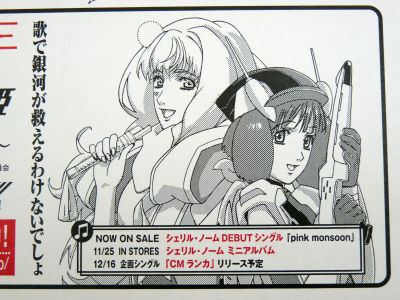 And the wallpaper distributed exclusively for Pizza Hut Club members.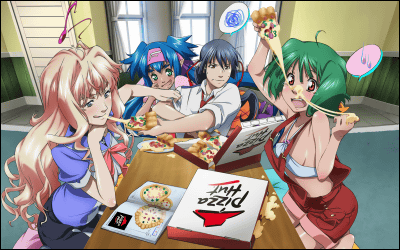 We also got the 2010 One Piece calendar. The tenth One Piece movie Strong World is to come out on December 12, 2009.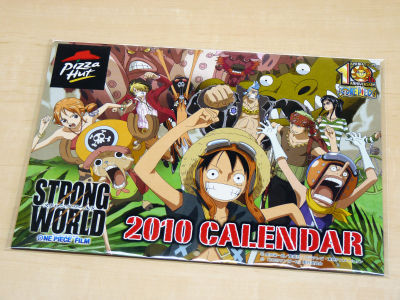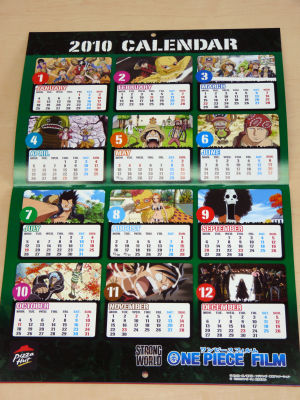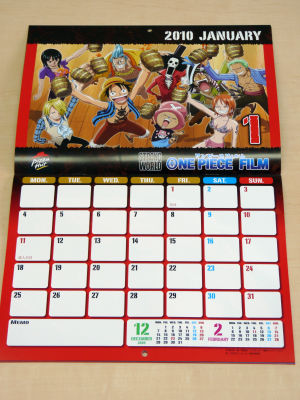 Related Posts:
SENGOKU BASARA Special Pizza Box from Pizza Hut - GIGAZINE

Pizza Hut Summer Special in "Bakemonogatari" Pizza Box - GIGAZINE

Pizza Hut done it again. "Maria sama ga miteru" pizza box review. - GIGAZINE