Ticket to Beta-Test? FINAL FANTASY XIII comes with "Campaign Code" of FF14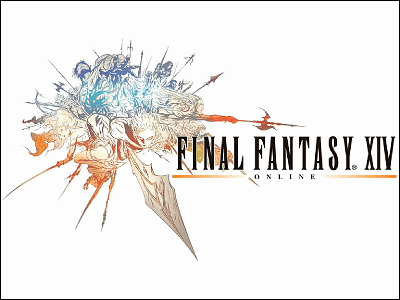 (This article was originally posted in Japanese at 12:37 Nov. 09, 2009)

Final Fantasy XIV was announced this June as an MMORPG for PS3 and Windows PC. Today it came out that a mysterious "Campaign Code of FF14" will be enclosed in copies of its prequel Final Fantasy XIII(FF13) to come out on December 17.

So what the heck is this campaign code?

Read on for details and pics.
The information came out today on the 50th issue of Weekly Shonen Jump.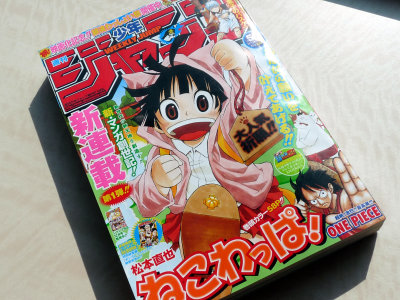 Latest news on FINAL FANTASY XIII was the opening feature of the magazine. Our favourite mount Chocobo can be seen here.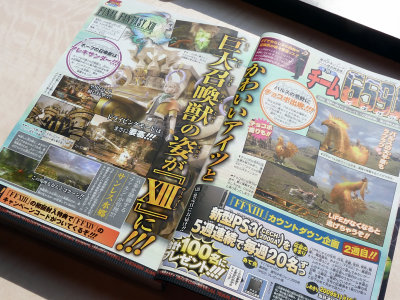 Here it says that first press copies of FFXIII will come with "FFXIV Campaign Code".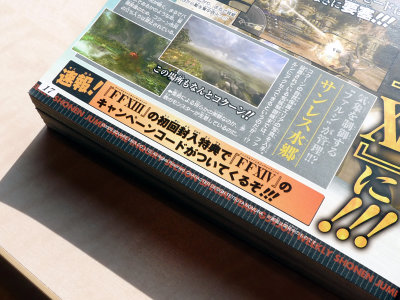 While the nature of this "Campaign Code" is still unclear, it might quite possibly be an entry code to participate in the beta-test of FFXIV, considering the game is to be launched in 2010 and Square Enix has been hiring Game Master for their "next MMORPG" since June.

Related Posts:
Final Fantasy 14 Teaser Trailer on the Official Website - GIGAZINE

The photo review of special PS3, with 160GB HDD and demo version of "PS3 Final Fantasy XIII" - GIGAZINE

Video and Screenshots of Final Fantasy XIII Demo - GIGAZINE

Just revealed: Summoned monsters in "FINAL FANTASY XIII(FF13)" showed in E3 - GIGAZINE
in Game, Posted by darkhorse_log