The 100th Volume Came Out of Bizarre Shounen-ai Spy-Action Comedy "Patalliro!"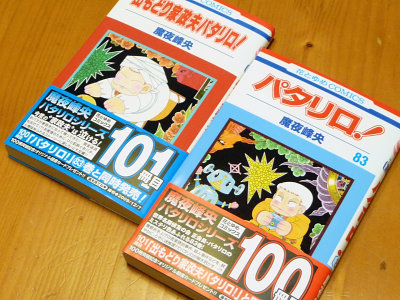 (This article was originally posted in Japanese at 23:50 Nov. 05, 2009)

Manga series Patalliro! by Mineo Maya, serialized since 1978 in Hana to Yume, is a slap-stick comedy following the wacky adventures of Patalliro, the 10 year old vertically challenged diabetic boy-king of the Kingdom of Malynera located somewhere in the Bermuda Triangle.

The long-running manga has marked its 100th tankobon (counting the spinoff volumes) on November 5, 2009 with the publication of Patalliro! Vol. 83 and Demodori Kaseifu Patalliro!.

Read on for details and pics.
We hit a local bookstore in Osaka to check them out.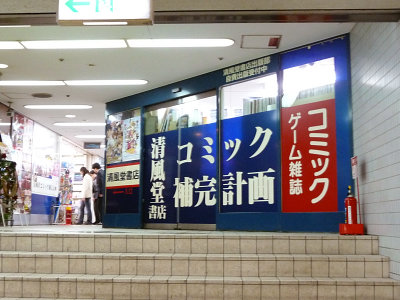 Hana to Yume's this month's new tankobons all came out this day, so they were well-stocked. The obi strips informs the 83rd volume of Patalliro as the 100th publication in the whole series, and Demodori Kaseifu Patalliro!(lit. Boomerang houskeeper Patalliro!) as the 101st.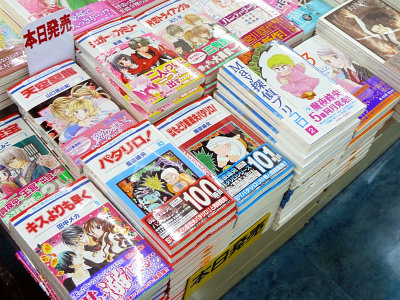 There's a special event to be held on November 29th at Asagaya/Loft A, Asagaya to celebrate the milestone with the series' creator Mineo Maya.

Related Posts:
Bizarre Bishounen Comedy "Patalliro!" Hits Its 100th Volume - GIGAZINE

Top 15 Most Captivating Manga at the Moment - GIGAZINE

Who is ultimately the strongest anime/manga character in the universe? - GIGAZINE
in Note, Posted by darkhorse_log