False News "Osaka Subway Crashed" Panicked News Websites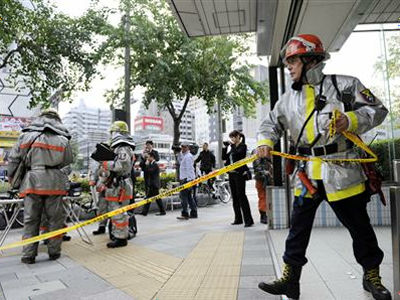 Subway crashed in Nagahoribashi Station, Osaka, wounded many people
According to the fire department of Osaka, municipal subway crashed at the Nagahoribashi Station, Osaka on PM, Nov. 5 and caused masses of injuries.
About One O'clock on Nov. 5, there was an emergency call telling there was a train crash on municipal subway and many were injured, which was revealed to be a false call by the department person. The site was panicked by arriving emergency squads.
Osaka Police and fire department is injuries.
On afternoon of Nov. 5, Kyodo News deleted their article, saying they had mis-distributed an article about Osaka Subway crash.
The article said there was an emergency call to Osaka fire department saying there was a subway crash at Nagahoribashi Station, Osaka and many were injured, which turned out to be a false call.
Kyodo News commented that they "accidently distributed about the false emergency call as a real news"
in Note, Posted by darkhorse_log