Could it be "Tales of Sgt. Frog"? Namco Bandai Games to Announce a New Title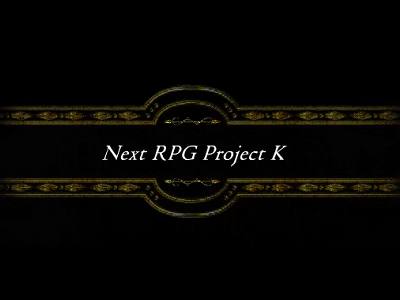 (This article was originally posted in Japanese at 15:13 Nov. 05, 2009)

Namco Bandai Games launched today a countdown website "Next RPG Project K" for their new RPG title.

Not much is unveiled as of yet but seems like there's a chance that the new title could be a collaboration of popular manga series Sgt. Frog and Namco Bandai's Tales series role-playing games.

Read on for details and pics.
This is the newly opened countdown website. Seven days left (as of November 5, 2009) till the big announcement. As you can see, the URL ends with "GO_TO_K_66". The number 6 can be read "ro" in Japanese, so this can possibly be decoded as "Go To Keroro", as in Sergeant Keroro.
Next RPG Project K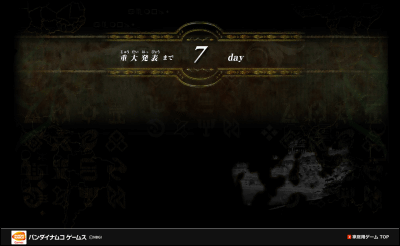 The new title is to likely to be released for Nintendo DS, according to "console game" section of Namco Bandai's official website. But it might not be concrete as the pink "DS" icon has mysteriously disappeared last we checked.
(Japanese)Console Games::TOP::Namco Bandai Games Official Website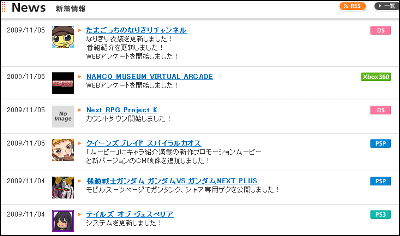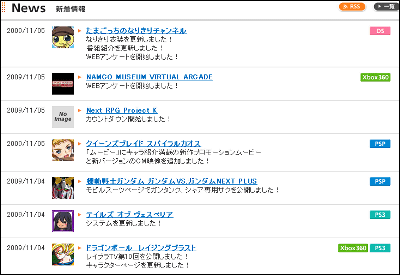 And there's a link to "Next RPG Project K" added on the official site of Tales series, so it might very well be a new title of the popular franchise.
TALES CHANNEL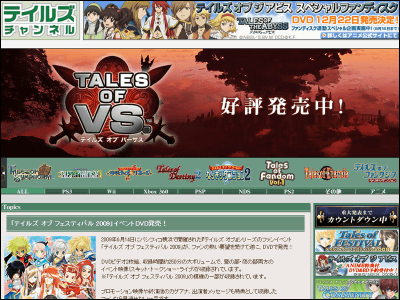 Sergeant Keroro has made a guest appearance in the PS3 version of Tales of Vesperia released this September as a special download contents, so it's not too far-fetched to speculate the coming of Tales of Sgt. Keroro, is it?

Related Posts:
"Tales of Vesperia" Mugs On Sale at Lotteria - GIGAZINE

Opening Date of "Tales of Vesperia" announced, and a Teaser Trailer came out - GIGAZINE

"Tales of Vesperia" ported to PS3 with a New Character, and a Movie Adaption officially announced - GIGAZINE

Who is ultimately the strongest anime/manga character in the universe? - GIGAZINE