Kogoro Mouri with the voice of Jack Bauer? Rikiya Koyama join the cast of "Detective Konan"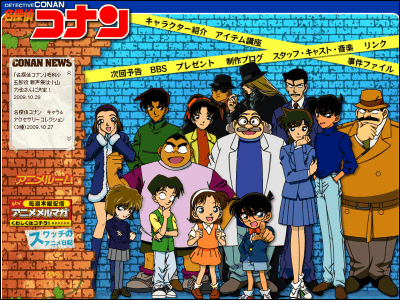 (This article was originally posted in Japanese at 13:06 Oct. 28, 2009)

Veteran voice actor Akira Kamiya has resigned his popular role since 1996 as Kogoro Mouri (known as Richard Moore in the english version) of the long-running TV anime series Detective Conan(Case Closed) this September and fans were speculating who will replace him.

It came out that the role is to be taken by Rikiya Koyama, another popular voice actor 17 years his junior, best known for dubbing Jack Bauer in the Japanese airing of 24.

Read on for details.
(Japanese)New Cast decided for Kogoro Mouri of "Detective Conan"!

According to Yomiuri TV's official website of the anime, Rikiya Koyama is to voice Kogoro Mouri starting from Episode 553 "The Torishirabeshitsu (The Interrogation Room)" to be aired on October 31.

You can also see Koyama's name on the TV anime's section on Shogakukan's Shonen Sunday's website of the manga.

©Gosho Aoyama / Shogakukan, Yomiuri Television

Episode 553 (by the way, isn't it exciting to know the anime is almost hitting its 555th episode?) "The Interrogation Room" tells the story of Kogoro investigating a crime committed by a man whom he once arrested as a homicide detective. Togashi was released on parole for his good behavior in prison. Kogoro and Conan greet him at the gate. But on the very night of his release, Togashi is arrested for suspected murder. "The naked, humane part of Kogoro comes out a lot in this episode. I hope I can relate his sentiments and raise sympathy", Koyama says on the anime's website.

Related Posts:
TAF 2009: Stills from "Case Closed: The Raven Chaser" and Chronography of Detective Conan Movies - GIGAZINE

What a dream match! "Lupin the 3rd vs Detective Conan" is coming on TV show. - GIGAZINE

Postage Stamp Collections featuring Manga Characters from SHONEN SUNDAY and SHONEN MAGAZINE - GIGAZINE

List of New Anime: Autumn 2009 - GIGAZINE
in Anime, Posted by darkhorse_log