Rumor of Nintendo releasing New Nintendo DS in a year with larger LCD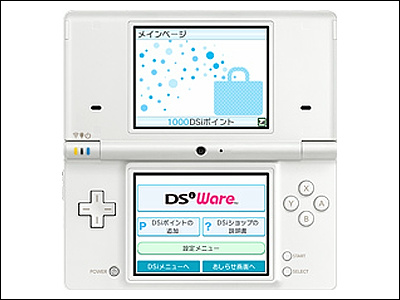 (This article was originally posted in Japanese at 10:28 Oct. 27, 2009.)

Latest Nintendo DSi was first brought to the market almost a year ago. It's such a long blank in this dog-year days and there has been a rumor that they seem to be seeking to release a new portable console to enhance their sales.

So we actually phoned PR section of Nintendo and asked whether the rumor is true. Also we asked about their result on issuing "Inappropriate Product Information Sending Form" we previously reported.

Read on for detail.

(JP)Nintendo enhances sales on portable console, counteracting iPhone | NIKKEI NET | Main News

According to the news article above, Nintendo is to enhance sales on their Nintendo DS lineups.

New model, which has larger LCD than existing DSi, will be provided to the market to boost demand of both youths and elderlies. Also they will release new Nintendo DSi with more strong anti-piracy feature for the east Asian market.

Recently, other portable consoles like Sony's PSP and iPhone franchise have been catching up with Nintendo and there is only a third of peak Nintendo DS sales. It's time for Nintendo to pull them away.

We phoned PR section of Nintendo. They say that the article about new model and enhanced model is "written under speculation and there's officially nothing to tell about".

We also asked about aftermath of "Inappropriate Product Information Sending Form" we previously reported. They commented "It's not at the stage for an official comment yet"

So there's no official evidence of new DS lineup for now. But in the past, Nihon Keizai Shimbun reported the coming of "New DS with Larger Display, Camera and SD card slot" only a couple of days before the official announcement of "Nintendo DSi". Nintendo officialy denied the rumor but we can maybe count on this.

Related Post:
Nintendo Sued Domestic "Game Backup Device" distributers - GIGAZINE

Nintendo to start Free Video Service for Wii, also downloadable to Nintendo DS - GIGAZINE

Rumor of the revised Nintendo DS coming out soon - GIGAZINE

Nintendo may give a big announcement in October - GIGAZINE

New-model Nintendo DS coming out within the year - GIGAZINE
in Note, Posted by darkhorse_log