Chaotic Gang of "Yuru-Chara" Mascots from Tokai and Hokuriku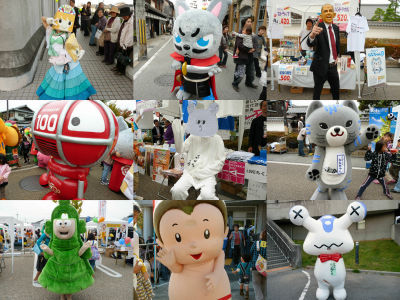 (This article was originally posted in Japanese at 21:22 Oct. 26, 2009)

Following the mascots from Shiga Prefecture and Kansai region, this post cover 39 Yuru-Chara's from Tokai and Hokuriku region attending the "Yuru-Chara Matsuri Kigurumi Summit 2009" held at Hikone.

Most of the yuru-chara in our previous posts were aiming at "cute", mainly having stuffed toyish features. However, some of the mascots from Tokai and Hokuriku were quite...well, you can say "avant-garde", we guess. So here are the pics from the somewhat chaotic gathering!

Pics after the cut!
Yuru-Chara(R) Matsuri in Hikone: Kigurumi Summit 2009
http://kigurumi.shiga-saku.net/

♦Aichi Prefecture

Nemakuji Kujio-kun (Namekuji means slug) from Okazaki, Aichi is the mascot for slug repellent.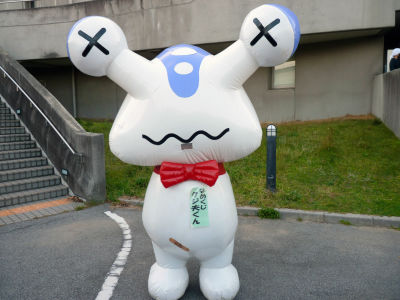 LOVEchi-kun (the Chinese character for Aichi's "Ai" means "love") explores a whole new dimension of Yuru-Chara world. He's the unofficial mascot for Aichi Triennale.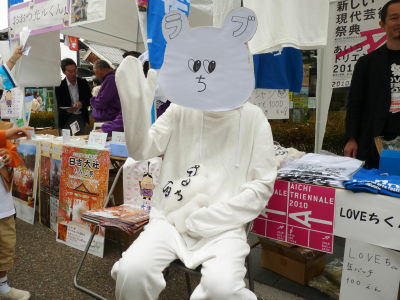 s

Eppy (Aichi Prefectural Sewage Museum, Inazawa)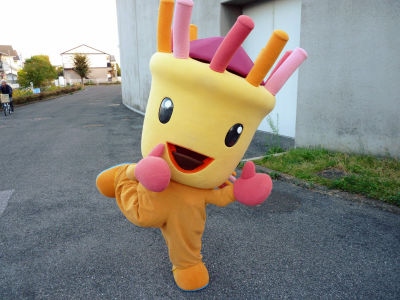 To-Fu kun (Kasugai, Aichi)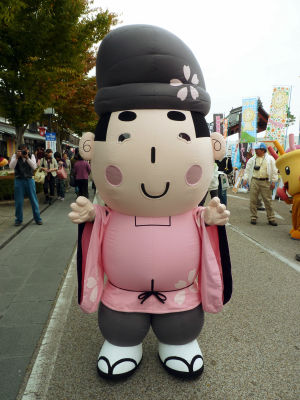 Toyokky (Toyohashi, Aichi)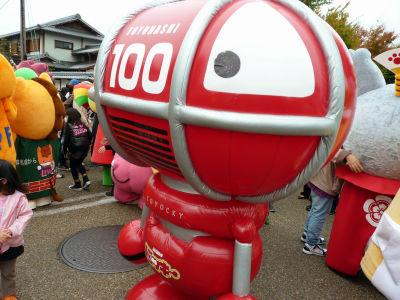 Hachimaru (Nagoya)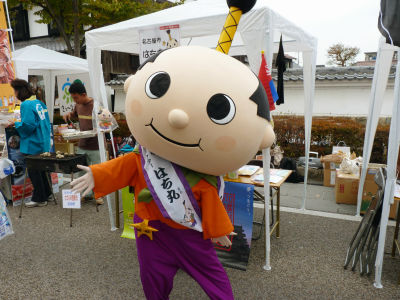 Hatchy (Nagoya Transportation Bureau)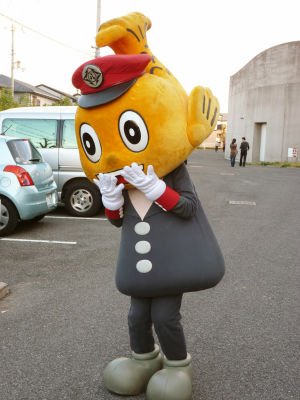 Inappy (Inazawa, Aichi)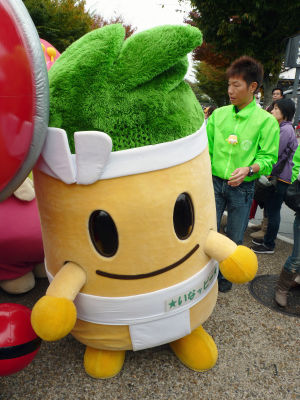 Kawara-shokunin Kawarakky (Takahama, Aichi). Kawara-shokunin means roof-tiling tradesman.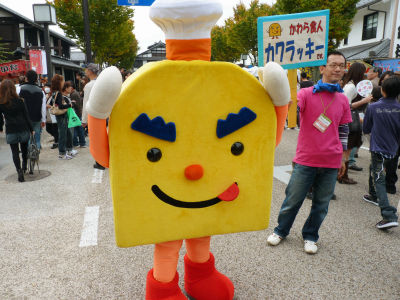 Piacky (mascot of local supermarket Piago in Inazawa, Aichi)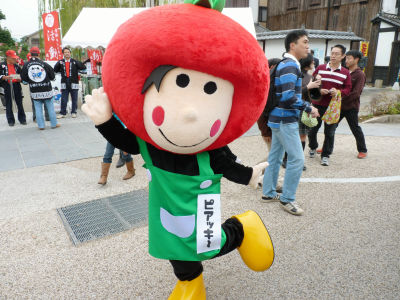 ♦Gifu Prefecture

Yanana, ("Un"official character of Yanagase shopping arcade)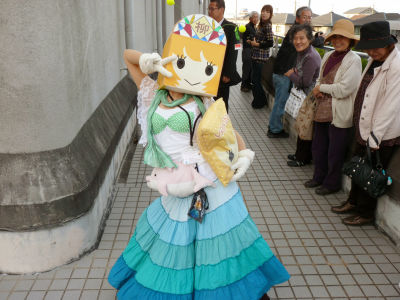 Nobusama (Gifu City). "Nobu" might be named after Oda Nobunaga.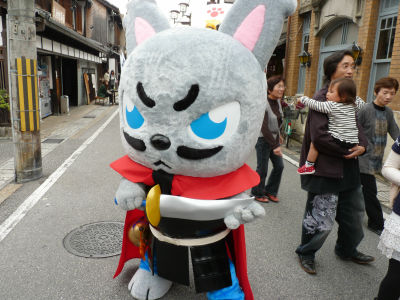 Unagappa(Nagase Shopping Arcade, Tajimi, Gifu) looks like a cross between unagi(eel) and kappa.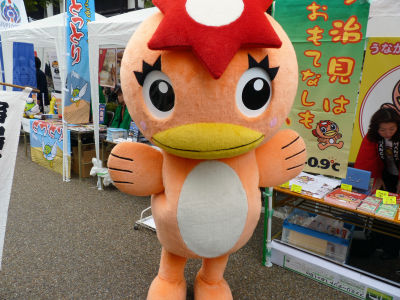 Negiccho (Ginan, Gifu) is obviously a negi(scallion).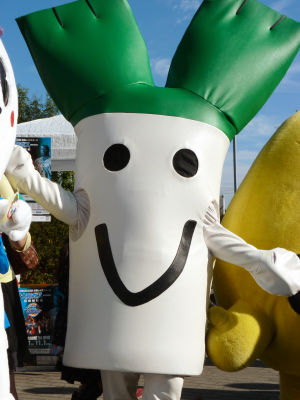 Sara-chan (Gifu Prefectural Hall)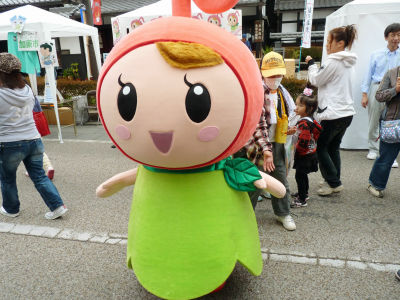 Kuu (Takayama, Gifu)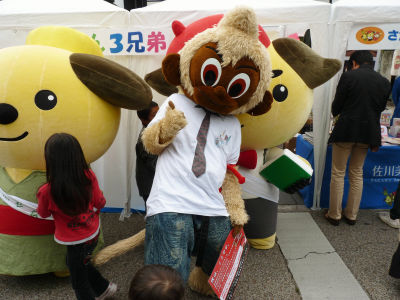 ♦Mie Prefecture

Todo Toramaru (Tsu, Mie) is named after sengoku warlord Todo Takatora.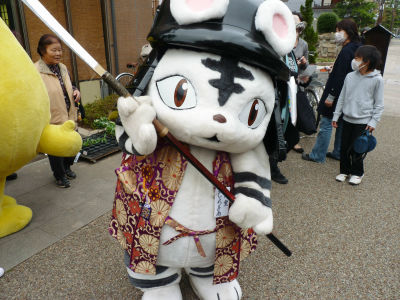 Haiku-chan (Iga, Mie). Iga is the birthplace of famous haiku poet Matsuo Basho.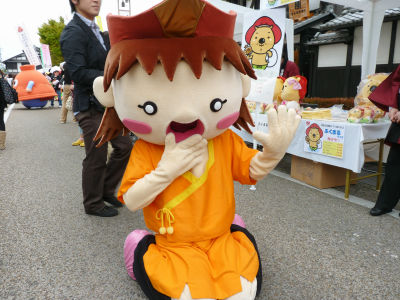 Shiromochi-kun (Tsu, Mie)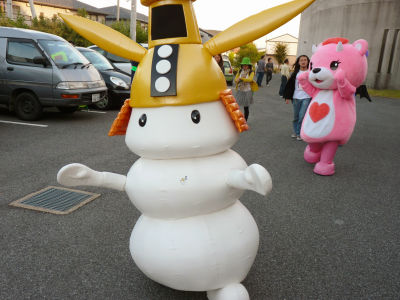 Iga☆Gurio (Iga Ueno Castle)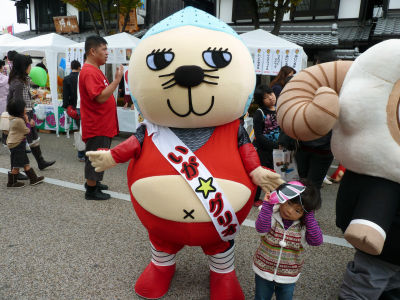 Take-chan (Matsusaka, Mie)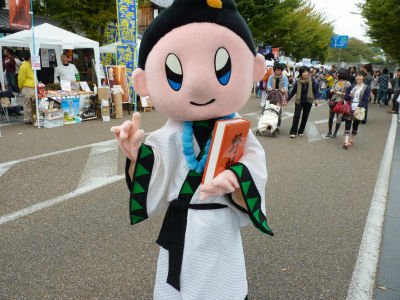 Ryu-Oh (Geino, Mie)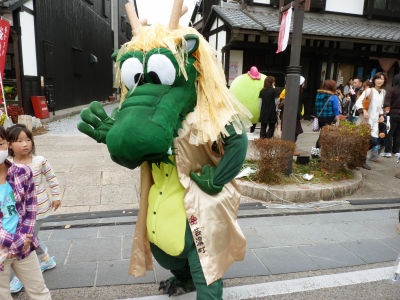 ♦Fukui Prefecture

Akafun Boya (Takahama, Fukui). His name literally means "Red fundoshi-clad Boy". Too provocative?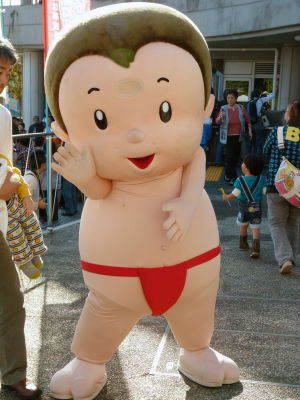 Sabatora Nana chan (Obama, Fukui)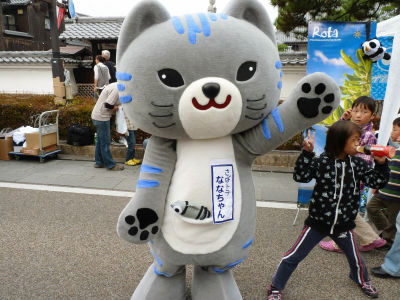 And of course, the city's namesake was there.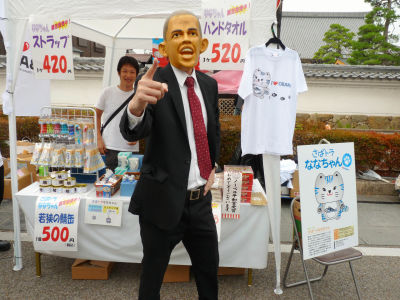 Saba-nyan (mascot of a local electric shop in Sabae, Fukui)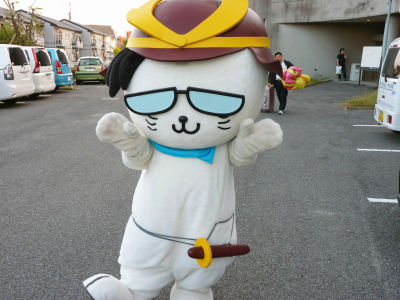 Chikamon-kun (Sabae City)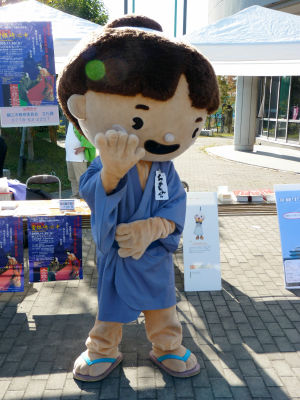 Kayblune (Echizen, Fukui)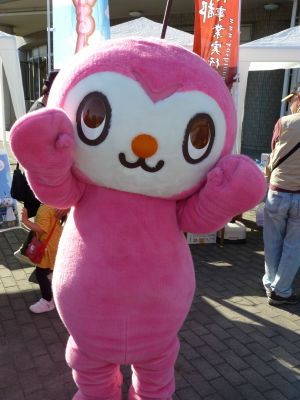 Tsunuga-kun (Tsuruga, Fukui)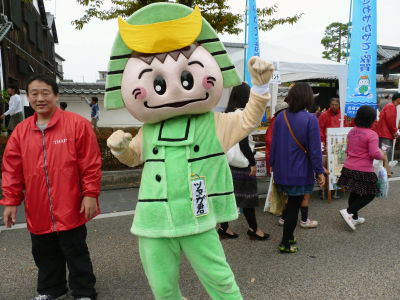 ♦Ishikawa Prefecture

Noto-don (Noto Peninsula)


♦Toyama Prefecture

Muzumuzu (Imizu, Toyama)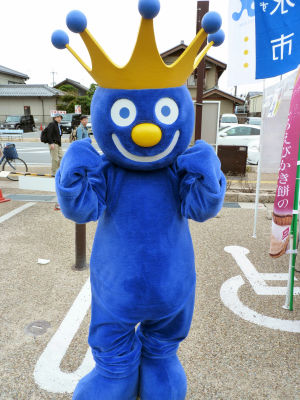 ♦Niigata Prefecture

Kenshin-kun (Tenchijin Festival, Joetsu, Niigata) is named after Uesugi Kenshin.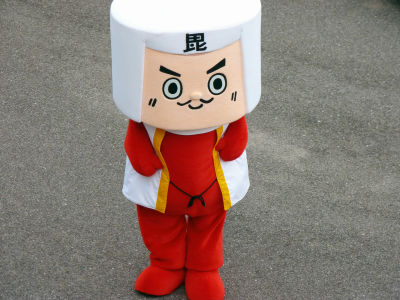 Ken-ken (also named after Uesugi Kenshin, mascot of the same festival)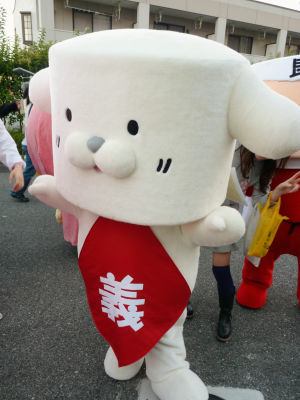 Aburagenshin (Nagaoka, Niigata)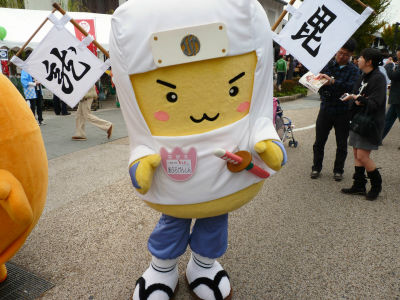 ♦Nagano Prefecture

Fuku-chan (Kiso, Nagano)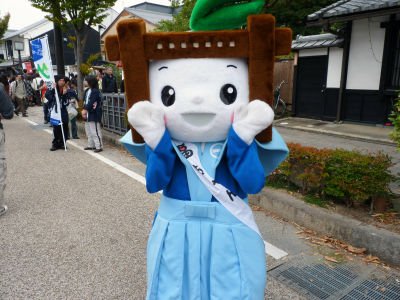 Poe (Iida Puppet Festival, Iida, Nagano)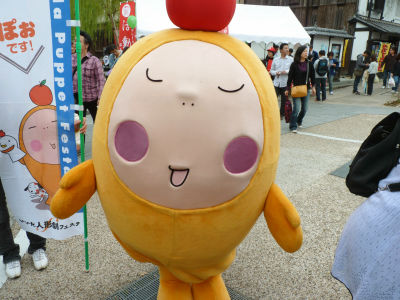 Iina-chan (Ina, Nagano)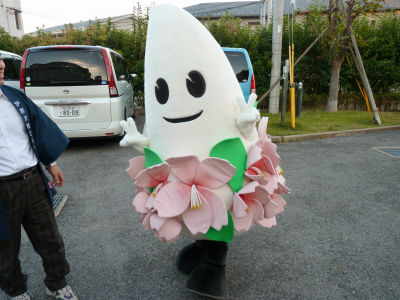 Nino (Ninomiya Sontoku)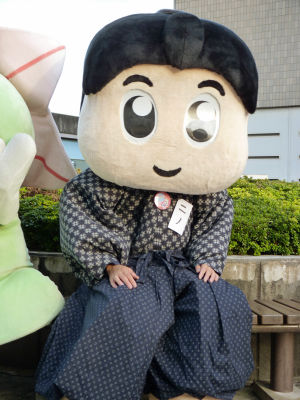 ♦Shizuoka Prefecture

GooGoo the Hamburguma (Fukuroi and Iwata, Shizuoka) is a Hamburger bear(kuma).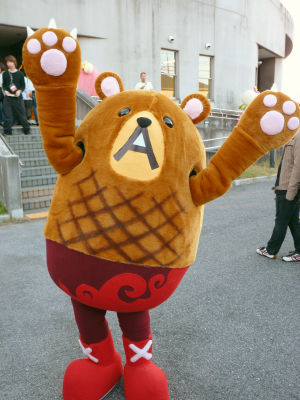 Related Posts:
Yaoi Fangirl "801-chan", Prize-Winning "Wataru" and Other Unique "Yuru-Chara" Mascots from Kansai - GIGAZINE

150 Goofy Mascots Gathered at "Yuru-Chara" Festival: Hikone, Shiga - GIGAZINE

Armed Force Yuru-Chara, Godfather of Yuru-Chara and Yuru-Chara Singer appeared in Yuru-Chara Festa - GIGAZINE

Adorable Charaben Masterpieces by MUKU - GIGAZINE

Local Tokusatsu Hero "Soryushin Mavel" Saved The Day! - GIGAZINE

Videos of Sento-kun and his Girlfriend-to-be at Taima Temple - GIGAZINE

We've visited Taima Temple to see Nara's mascot Sento-kun and his Potential Girlfriend - GIGAZINE

Mascot of Katsuragi City Asks Sento-kun Out - GIGAZINE

50th Anniversary of Mascot Character Yanbo and Marbo of "Yanmar Weather Forecast" - GIGAZINE