150 Goofy Mascots Gathered at "Yuru-Chara" Festival: Hikone, Shiga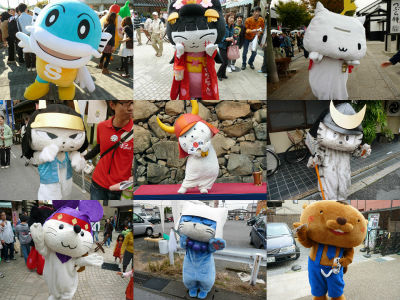 (This article was originally posted in Japanese at 20:36 Oct. 26, 2009)

Yuru-Chara, abbreviation of yurui-characters(lit. loose characters) refers to the wacky mascots designated to promote town, prefecture or company, in most case unsophisticated but cute in a goofy way.

Since Hikonyan, mascot of Hikone, Shiga is one of the oldest and most widely-known yuru-charas in Japan, the self-appointed "Sacred City of Yuru-Chara" hosted an event called "Yuru-Chara Matsuri Kigurumi Summit", inviting yuru-charas from all over Japan. 45 yuru-charas gathered at "Yuru-Chara Matsuri 2008" last year, and this year the attendance has tripled, with 150 yuru-charas crowding the streets of Hikone.

This post covers the yuru-charas from Shiga prefecture including Hikonyan of Hikone. There were amazing 41 mascots from Shiga alone.

Pics after the cut!
Yuru-Chara(R) Matsuri in Hikone: Kigurumi Summit 2009
http://kigurumi.shiga-saku.net/

Hikone

Hikonyan, mascot of Hikone Castle enjoying superstardom.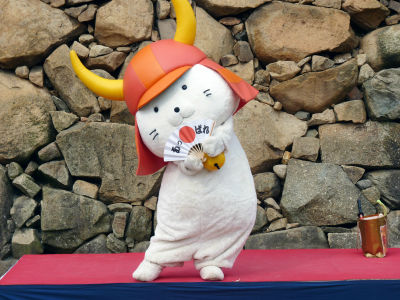 Yachinyan of Yonbancho Square shopping street.


Shimasakonyan (Hanashobu-dori Shopping Street)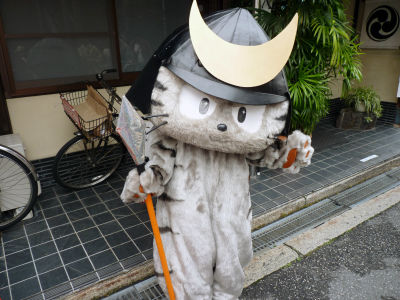 Ishida Mitsunyan (Hanashobu-dori Shopping Street), named after samurai Ishida Mitsunari.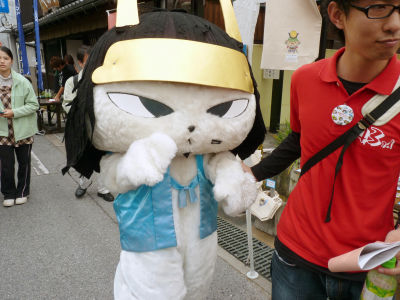 Otani Nyanbu (Hanashobu-dori Shopping Street)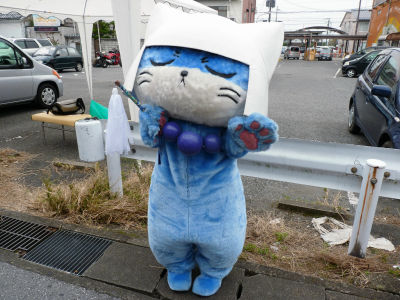 Ginnyan (Hikone Higashi Highschool)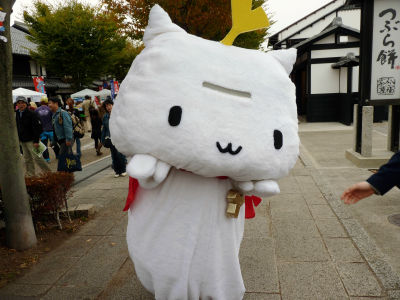 Hikochu (Inae Shopping Street)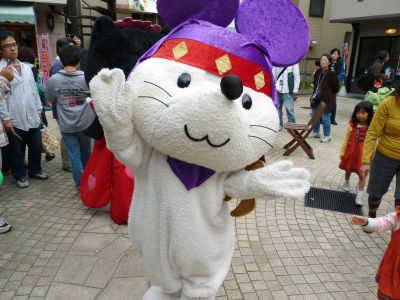 Kamon chan (Shiga University Hikone Campus)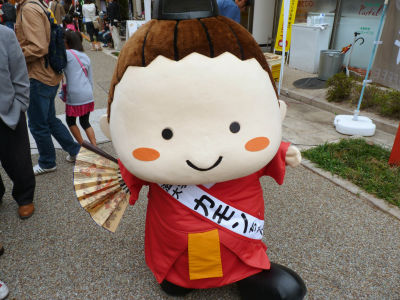 Vivace kun (Viva City Shopping Mall) is maybe supposed to be a beaver.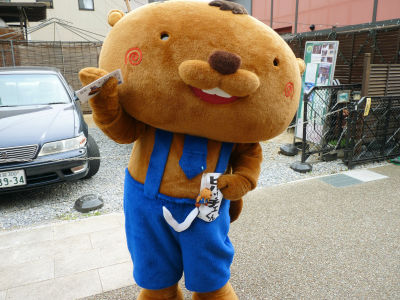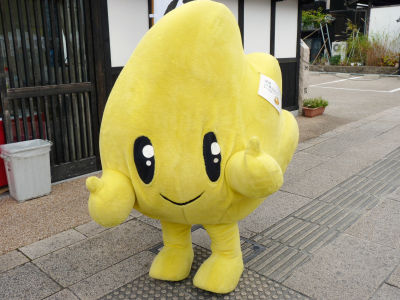 Tsubu san (Yume Kyobashi Castle Road)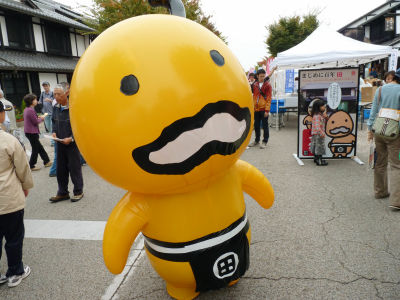 Ginza Ebisu (Ginza Shopping Street)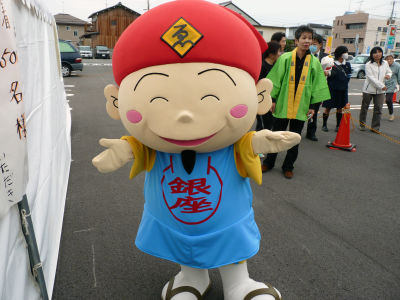 JinKEN-Mamoru kun (left) and JinKEN-Ayumi chan (right) are designed by Anpanman creator Takashi Yanase to promote human rights (jinken).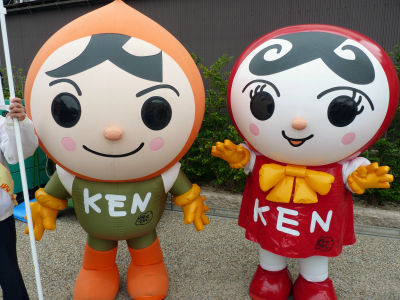 Shiga Prefecture

Caffy, the prefecture's mascot is a catfish of Lake Biwa.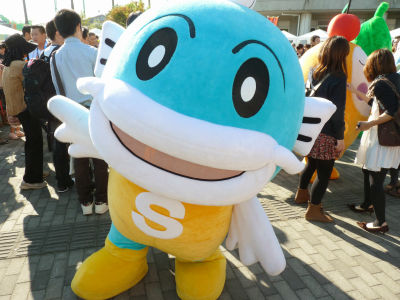 Sagawan Sankyodai are Momo(youngest sister), Chachamaru(brother) and Tabita(eldest brother), mascots of Sagawa Museum, Moriyama, Shiga.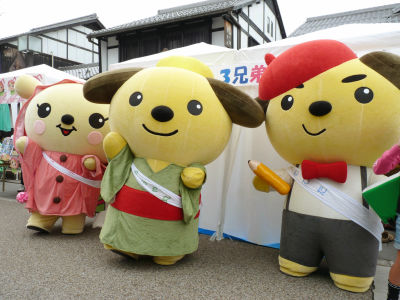 Otsu Hikaru kun (mascot of Otsu City)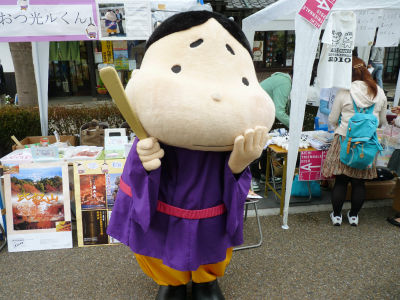 Azai Sanshimai are Cha-cha hime(Princess Chacha), Hatsuhime and Ehime, named after Yodo-dono and her sisters of the Azai clan to promote their hometown Kohoku.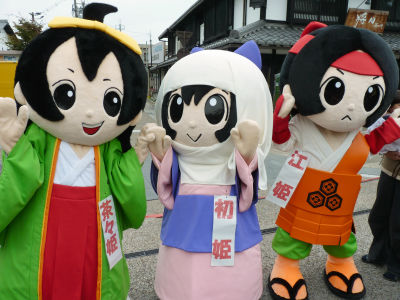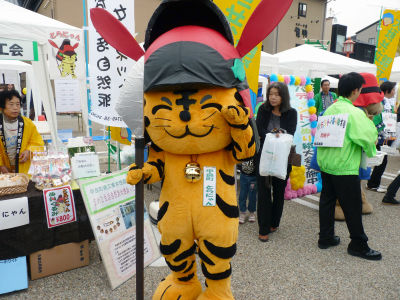 Tabo-kun is a character modeled after singer Takanori Nishikawa who is designated Ambassador for Shiga Prefecture.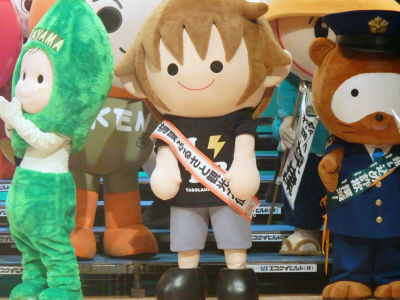 Dotaku kun (Yasu, Shiga). Dotaku means bronze bell.


Ninjaemon (Konan, Shiga). The Koka District where the town is located was home to the Koga ninja clan.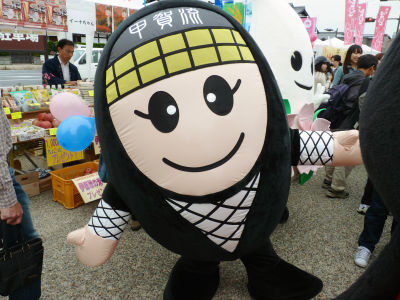 Pakupaku kun (Seikyo Co-op Shiga)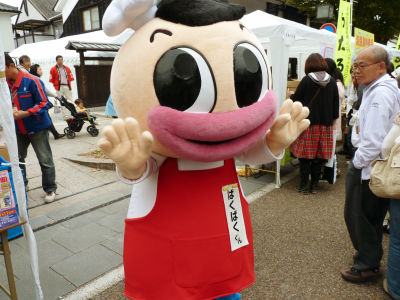 Molly (Moriyama, Shiga)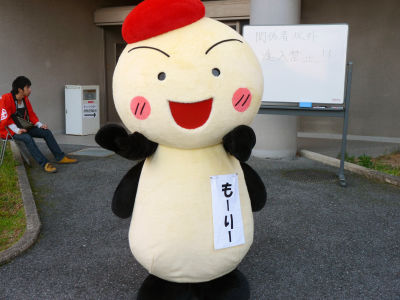 Kunio (Moriyama Ski Resort)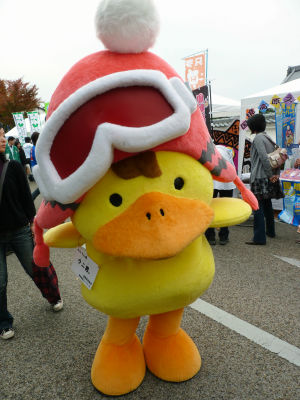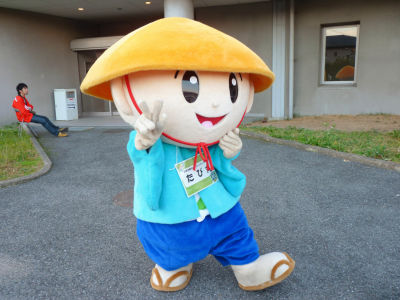 Torapii (Mascot of the annual street performance festival held at Torahime, Shiga)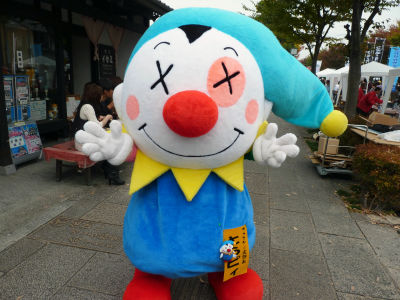 Ogoton (Ogoto onsen, Otsu, Shiga)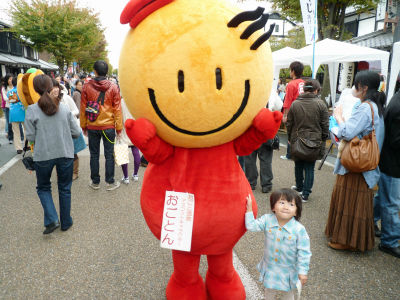 Biwacchi kun (Mascot of the planetarium at LAFORET Biwako, Moriyama, Shiga)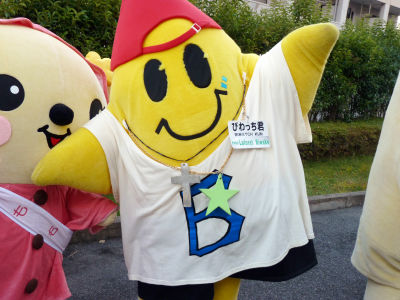 Keita kun(Shiga P.D.)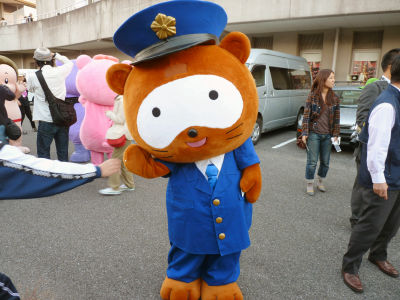 Genji Paparu (left), Hime Mamaru (right) and their baby Hotarun of Maibara, Shiga.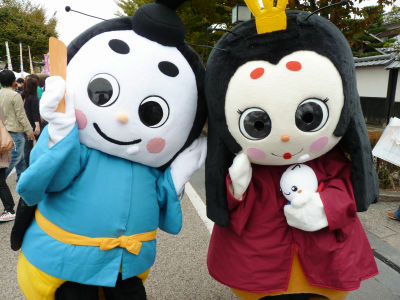 Magney of Otsu City is also a catfish from Lake Biwa, probably named after "Magnitude" since there's a myth of giant catfish in Biwako causing earthquake.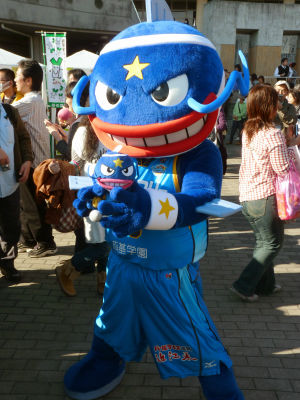 Usapon (Otsu City). Said to be often spotted at Seven-Eleven.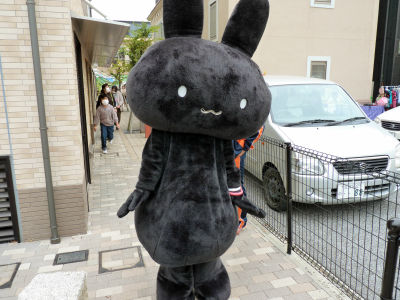 Takumi Ponzan (Shigaraki, Shiga) is a raccoon dog since Shigaraki is known for their Shigaraki ware raccoon dog figures.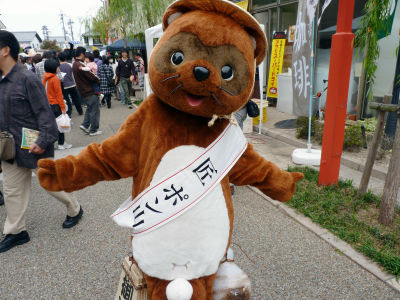 Gamonyan (Gamo, Shiga) was supposed to come but he cancelled at the last minute for some reason or other.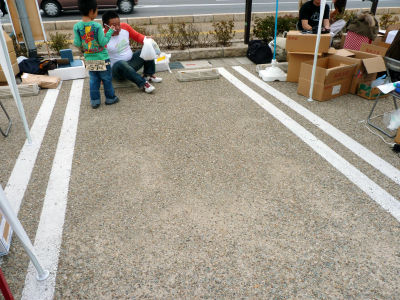 Here's Gamonyan from last year's event.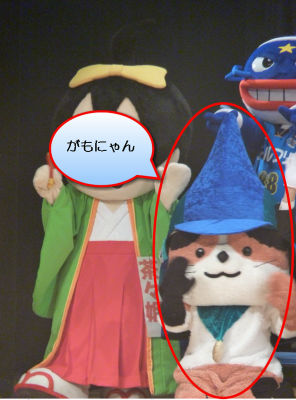 Related Posts:
Yaoi Fangirl "801-chan", Prize-Winning "Wataru" and Other Unique "Yuru-Chara" Mascots from Kansai - GIGAZINE

Chaotic Gang of "Yuru-Chara" Mascots from Tokai and Hokuriku - GIGAZINE

Armed Force Yuru-Chara, Godfather of Yuru-Chara and Yuru-Chara Singer appeared in Yuru-Chara Festa - GIGAZINE

Local Tokusatsu Hero "Soryushin Mavel" Saved The Day! - GIGAZINE

Videos of Sento-kun and his Girlfriend-to-be at Taima Temple - GIGAZINE

We've visited Taima Temple to see Nara's mascot Sento-kun and his Potential Girlfriend - GIGAZINE

Mascot of Katsuragi City Asks Sento-kun Out - GIGAZINE

50th Anniversary of Mascot Character Yanbo and Marbo of "Yanmar Weather Forecast" - GIGAZINE