Armed Force Yuru-Chara, Godfather of Yuru-Chara and Yuru-Chara Singer appeared in Yuru-Chara Festa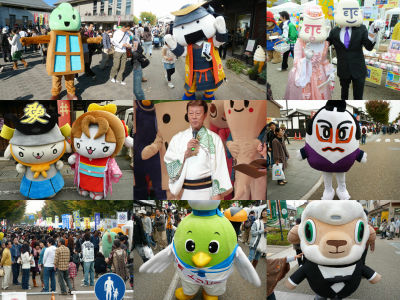 (This article was originally posted in Japanese at 22:18 Oct. 26, 2009.)

So many Yuru-Charas are made to promote local region at first. But recently there are Yuru-Charas representing various organizations such as highway toll authorities, TV drama and even armed forces.

This post covers these non-area-related Yuru-Charas and others from Chugoku, Shikoku, Kyushu and Tohoku area. There were also Enka Singer Yukio Hashi singing "Yuru Chara Ondo" and appearance of Jun Miura, the godfather of "Yuru-Chara".

Read on for detail.

Yuru-Chara(R) Matsuri in Hikone: Kigurumi Summit 2009
http://kigurumi.shiga-saku.net/

⋄Tokyo

Kumokkuru(Shibuya area, mascot of "Shibuya Flower Project")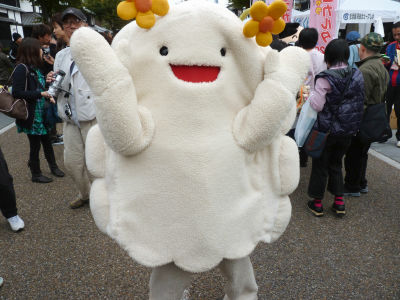 Ms. Kare-Jyo(left) and Mr. ETC(right)(Shuto Expressway)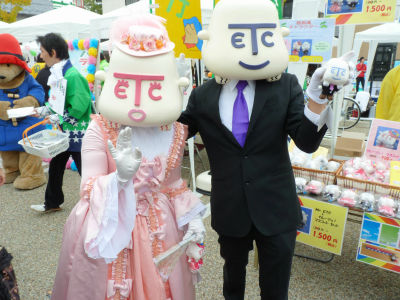 Hitsuji no Shituji Kun(lit. Sheep Butler)(NTT docomo)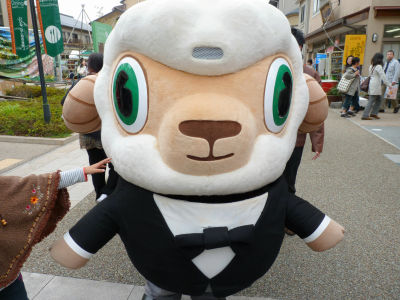 ⋄Ibaragi

Hastle Komon(Now traveling around Japan)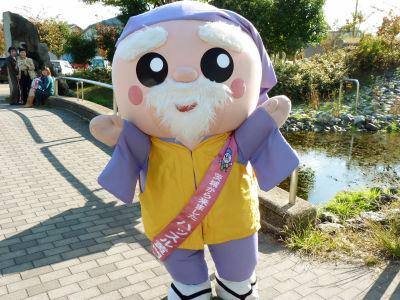 Bank(Toride municipal keirin racetrack)


⋄Chiba

Jyube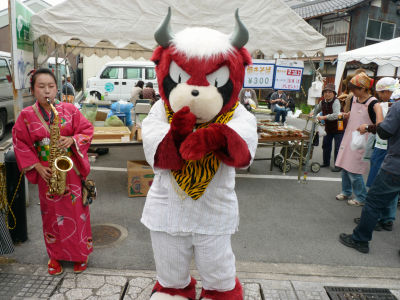 ⋄Gunma

Gunma chan(Gunma prefectural office, the mascot of Yu-ai-pic Gunma)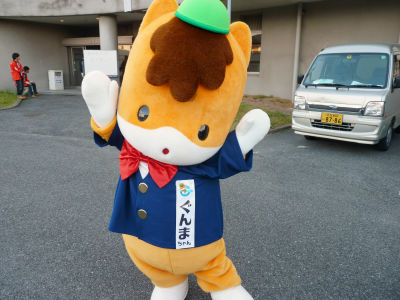 Tohyo-kun(Tatebayashi City Office)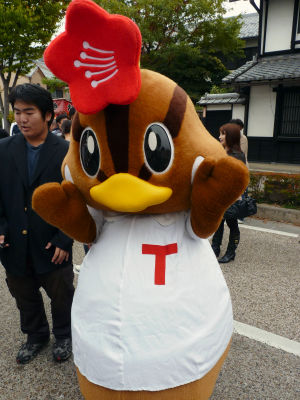 ⋄Tochigi

Sakurappi(Sakura Municipal Social Welfare Council)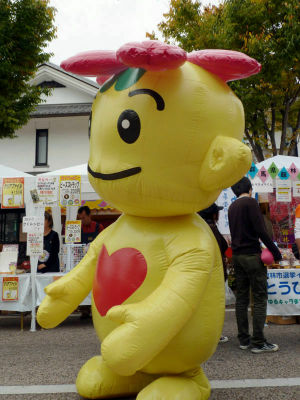 ⋄Yamagata

Kanetan(left) and Osen-chan(Yonezawa City. Now appearing in Ten-Chi-Jin Expo 2009 every Saturday and Sunday)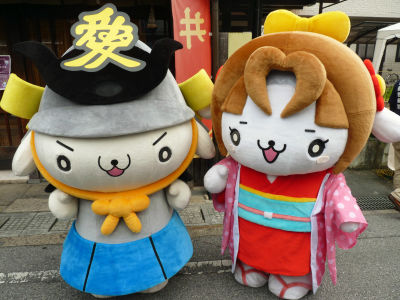 Ten-Chi-Jin Expo 2009" target="_blank">Miyagi

Musubi-Maru(1st floor of Miyagi Prefectural Office, Sendai City)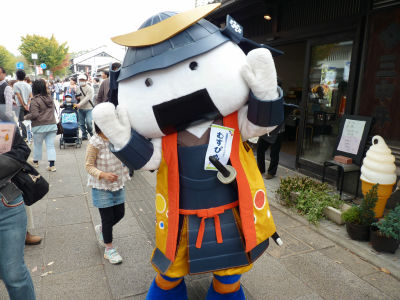 ⋄Hokkaido

Koakkuma(left) and Akkuma(mainly in Sapporo)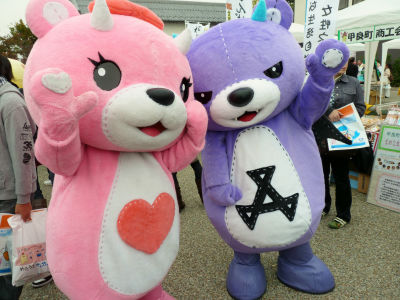 Ebe-Chun(Ebetsu City)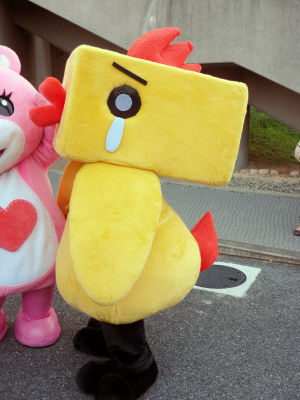 Dashinosuke(Chuo 3 chome, Bakkaiko, Wakkanai City)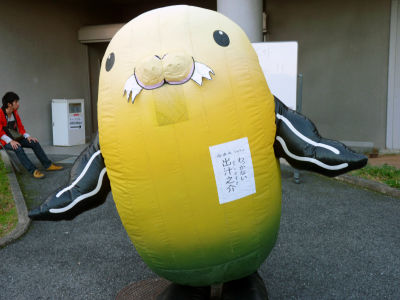 ⋄Okayama

Mikoro(left) and Hakoro(Okayama City)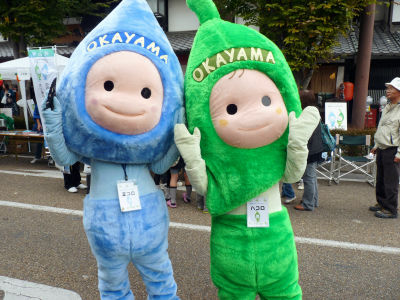 Ecomo-Kun(Niimi City)


Himekko(Sinjo Village, Gaisen-Sakura Street)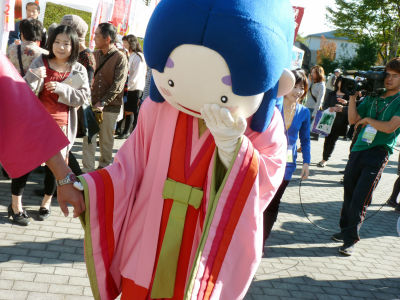 ⋄Tottori

Toripi-(Mascot character of Yume Minato Expo)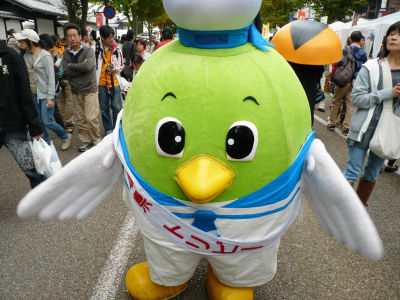 ⋄Hiroshima

Kumapi(Anytime, anywhere)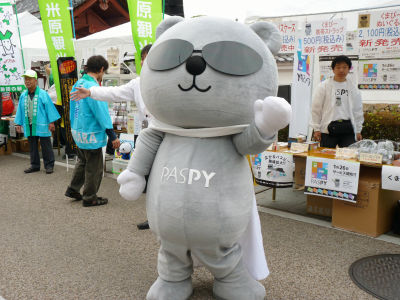 ⋄Kagawa

Konpi-Kun(Konpira Grand Theater, Kotohira Town)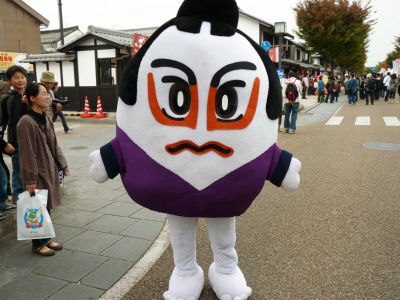 ⋄Oita

Ah! Kanbeh!(Nakatsujyo Castle, Nakatsu City)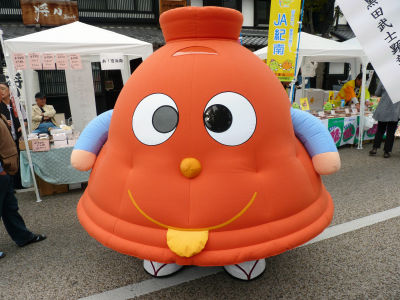 Companies, overseas and other organizations

-Japan Self Defence Force

Prince Pickles(left) and Parsley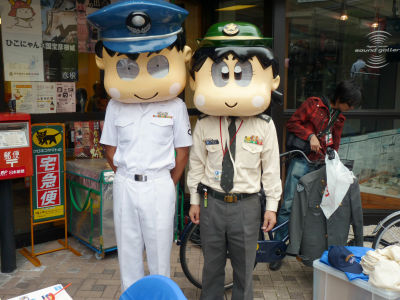 -P-ark Holdings(Pachinko Manufacturer)

P-kun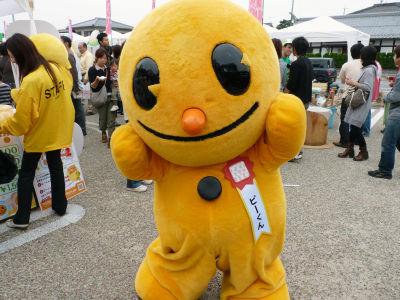 -Saipan

Saipan da!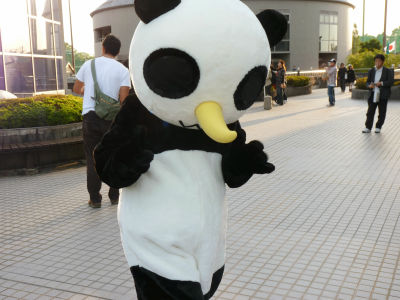 -England

Paddington(Paddington Station, London)


Et Cetera

"Yamada" Nobody knew where he came from.


Yumekyobashi Castle Road(Main street of Hikone)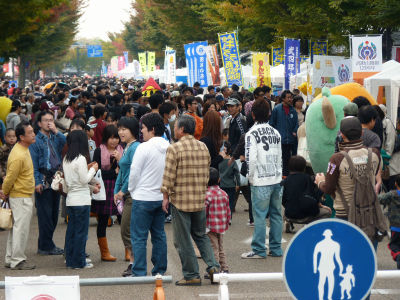 It's not really a Yuru-chara. It's a sumo-wrestler baloon of Pier21, a rental service company of these promotional baloons and kigurumi costumes.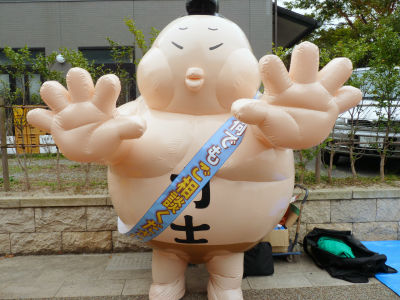 Squirrel.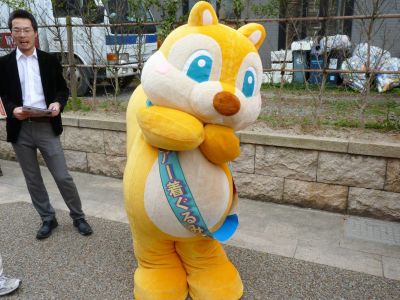 Staff of Nobu-sama.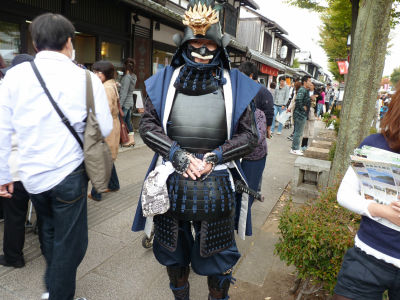 Staff of Doutaku-kun in ancient people's costume.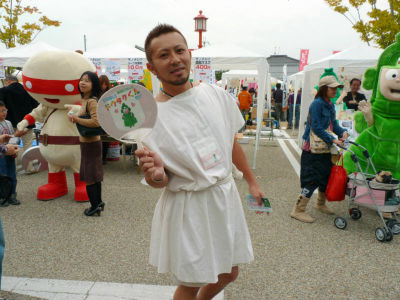 Chindon'ya was performing with Jyube.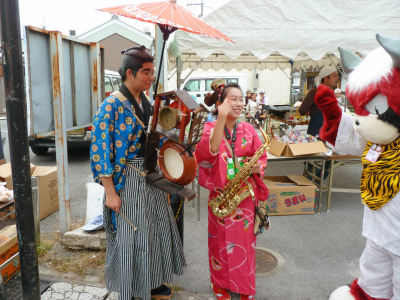 Jun Miura, a manga artist who named these wacky characters "Yuru-Chara"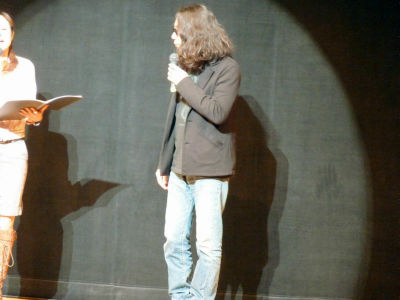 Veteran Enka singer Yukio Hashi is singing Yuru-Chara Ondo.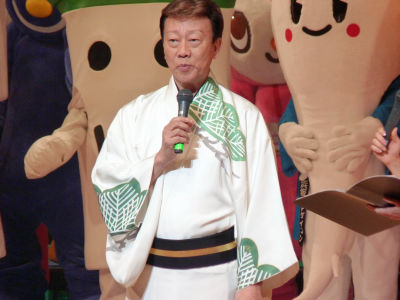 Sentokun-like bronze statue settled at 4th square.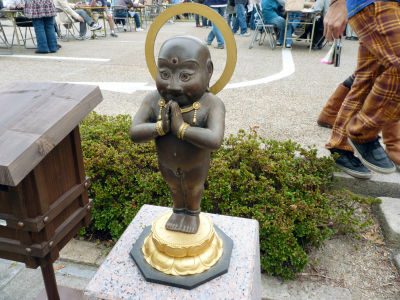 So many rock Hikonyan sold as souvenirs.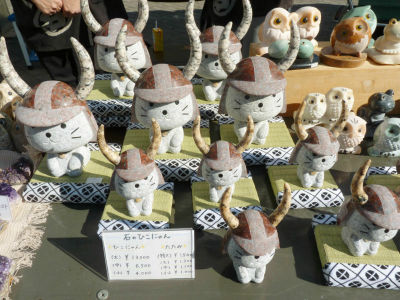 This is the largest one here. More larger one was sold at 210,000 JPY(about $2300 USD)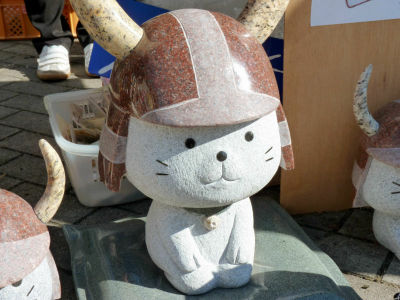 Paper-mache of Yuru-charas were all around the Hikone City.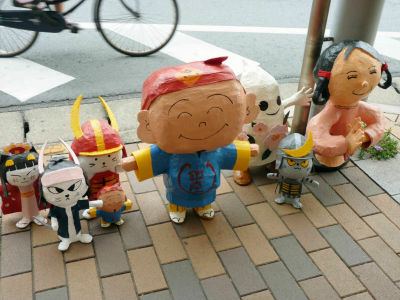 Related Post:
150 Goofy Mascots Gathered at "Yuru-Chara" Festival: Hikone, Shiga - GIGAZINE

Yaoi Fangirl "801-chan", Prize-Winning "Wataru" and Other Unique "Yuru-Chara" Mascots from Kansai - GIGAZINE

Chaotic Gang of "Yuru-Chara" Mascots from Tokai and Hokuriku - GIGAZINE