Nissan's "Land Glider" Front-and-Back Two-Seater Electric Car: Tokyo Motor Show 2009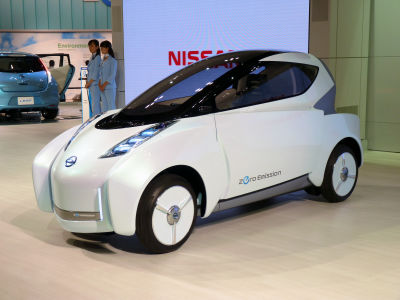 (This article was originally posted in Japanese at 02:30 Oct. 22, 2009)

Usually a two-seater car means you have the seat behind the wheel and the shotgun, but Nissan's concept car "Land Glider" seats the passenger behind the driver, kind of like a motorcycle.

The zero-emissions electric car is very compact, measures only 1.1m in overall width so you'll be able to park it in really narrow space.

Read on for details and pics.
"Land Glider" from the front.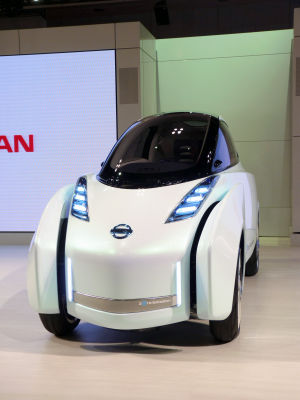 It looks like a one-seater.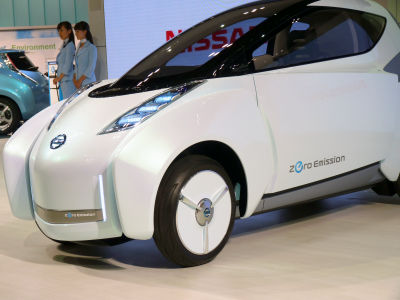 But there's a passenger seat behind the driver.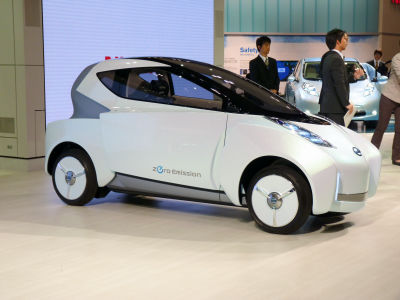 The tyres are also thin. Maybe it'll feel like a four-wheeled motorcycle to drive.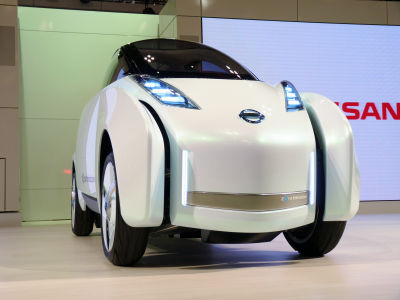 Designed as a part of Nissan's Zero Emission project.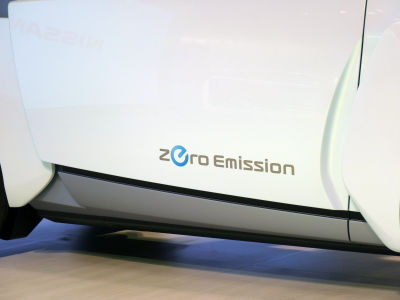 Booth babes.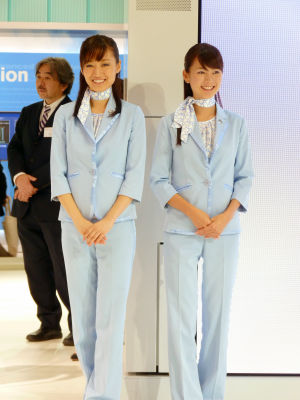 Related Posts:
Table of Contents: Tokyo Motor Show 2009 - GIGAZINE