Mazda's Concept Car "Kiyora" with 32km/L Fuel Economy: Tokyo Motor Show 2009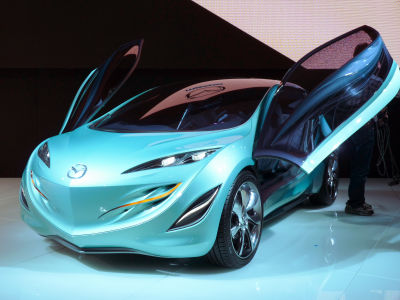 (This article was originally posted in Japanese at 18:21 Oct. 21, 2009)

Fuel economy is one of the crucial factor for vehicles of the next generation, but in general fast cars are not economic (for example, F1 machines only run about 1.2 to 1.5km per litre, though not on regular gas) and eco-cars are not fast.

Mazda's concept car "Kiyora" realized 32km/L (75.2 mpg) fuel economy without giving up on cool design and "Fun Driving".

Pics after the cut!
"KIYORA"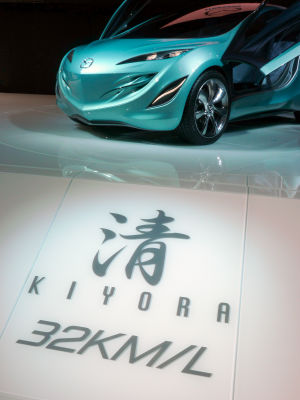 Flip-up door.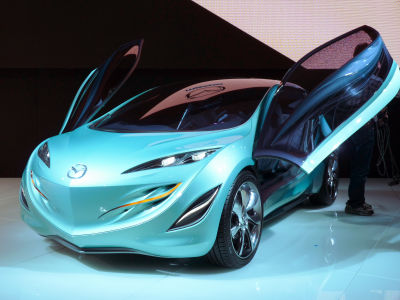 Not exactly gull wing, but looks ready to fly.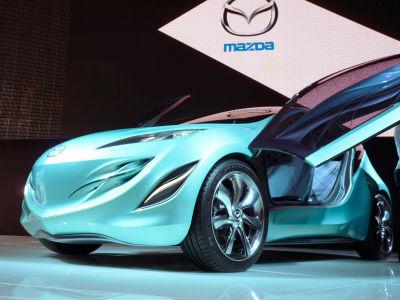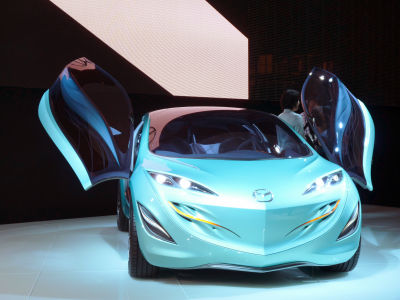 Closing the door.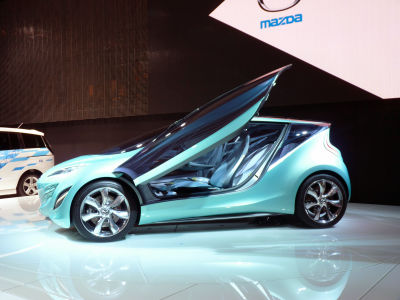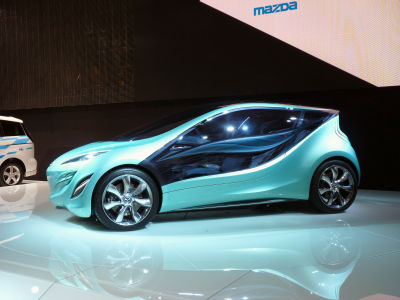 Front.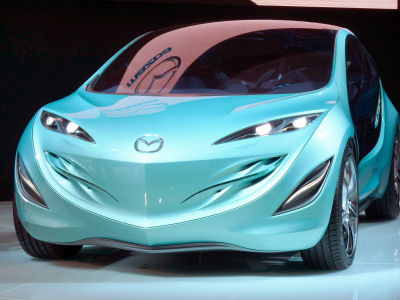 Rear.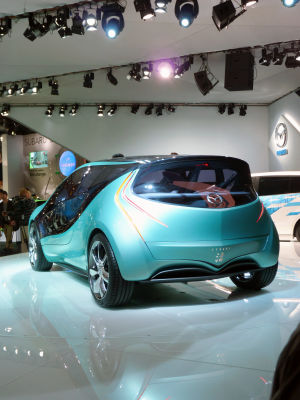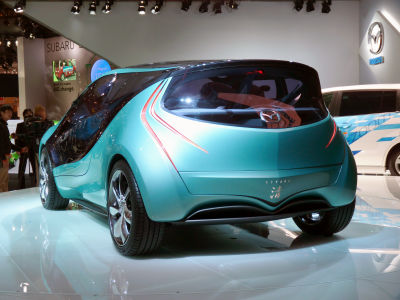 Logo.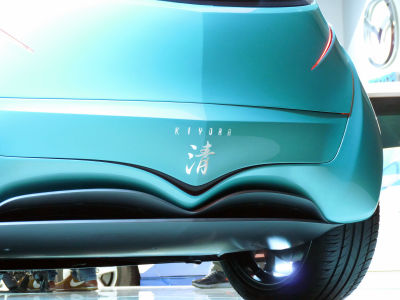 Related Posts:
Table of Contents: Tokyo Motor Show 2009 - GIGAZINE