"Honda VFR1200F" World's First Motorcycle with Dual Clutch Transmission revealed at Tokyo Motor Show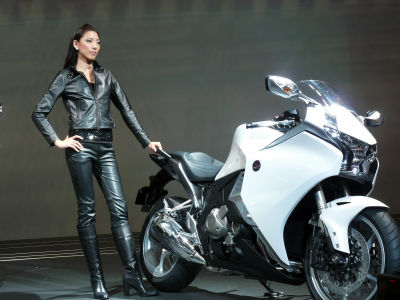 (This article was originally posted in Japanese at 13:40 Oct. 21, 2009.)

In racing, manual mission works more better than automatics for its quick response. But only bad thing is that when you want to change a gear, you have to cut clutch which leads to bad mileage and ride quality.

Honda solved the problem with their distinctive Dual Clutch Transmission system. The system enables rider to "cut and connect clutch at the same time". Honda mounted this device on their new VFR1200F motorcycle and exhibited in Tokyo Motor Show 2009.

Read on for detail.

(JP)Honda MOTOR SHOW 2009

(Jp)Honda Developed World's first Dual Clutch Transmission for large size motorcycle.

The VFR1200F. Became much more bulky than existing VFR series.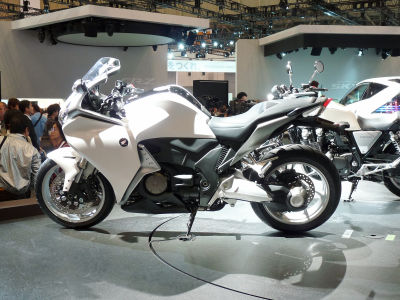 Equipped with 6-pot brake calipers and upside-down forks.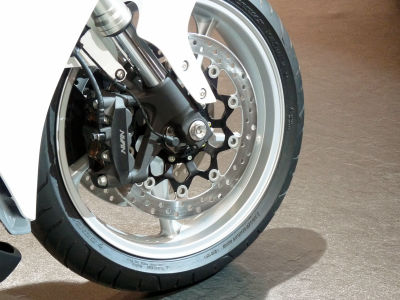 Adopted on-mirror turn signal.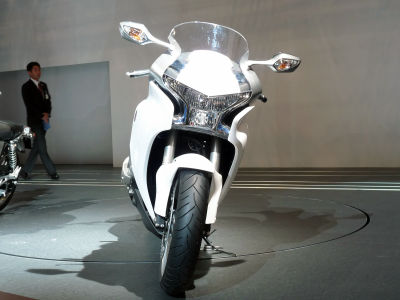 Silencer is designed to match the streamline.


Exhaust.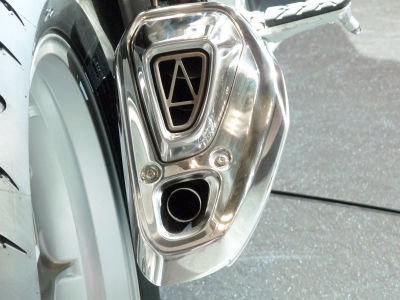 In addition to left foot pedal, you can control the transmission on the left grip.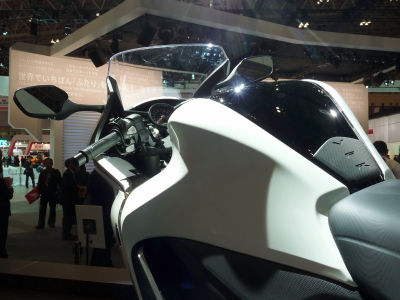 "+" indicated lever on front side of the left grip.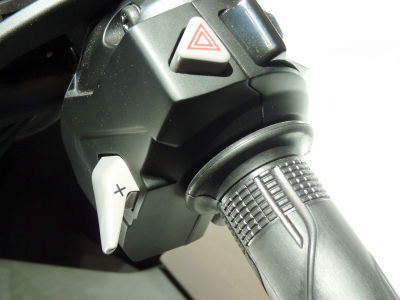 "-" indicated thumb lever. These two will control the transmission.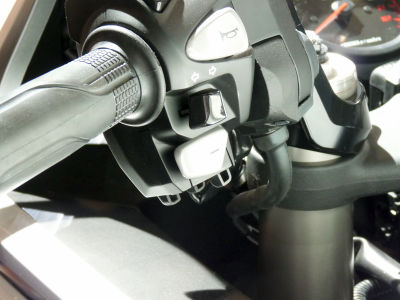 Cluch cover slightly bulges with dual clutch system.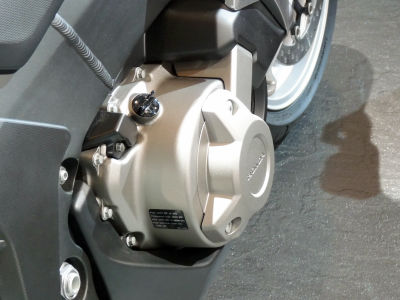 This is a single-cluch VFR1200. Compare the clutch cover.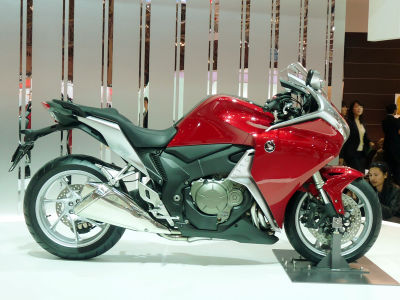 Cut-away model.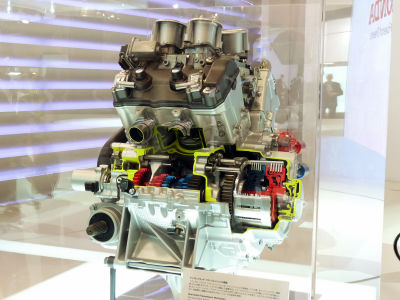 Description board.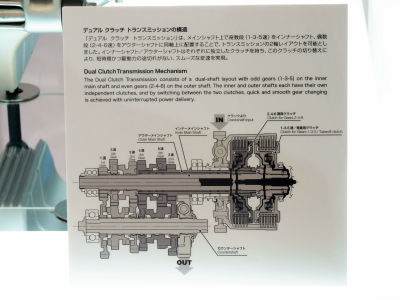 Following video will show how the system works.

YouTube - Honda Dual Clutch Transmission



Digital speed indicator and analog tachometer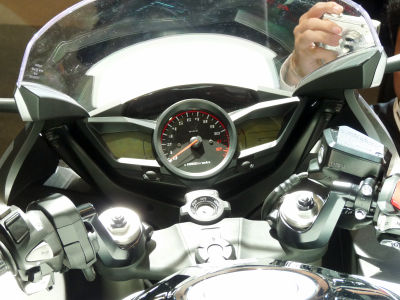 From the back.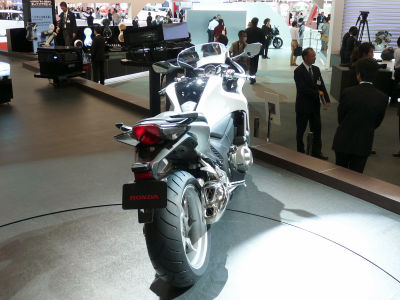 Cowls and frames adopted futuristic design. Totally opposite with classical CB1100 in prior article.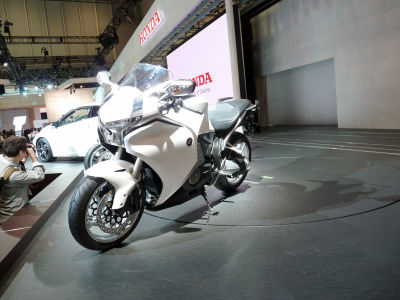 Red colored VFR1200 was also brought to the show.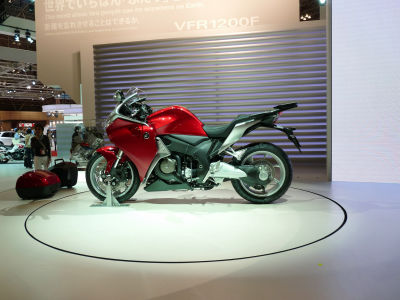 Equipped with optional hardcase.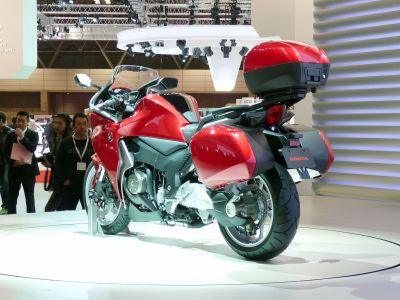 Roomy enough with hardcase mounted.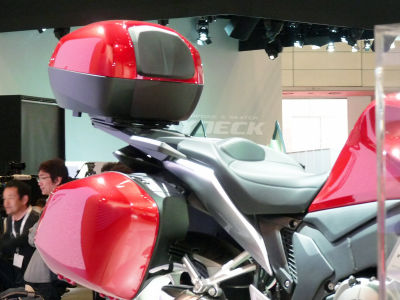 Boothbabe acompannying VFR1200.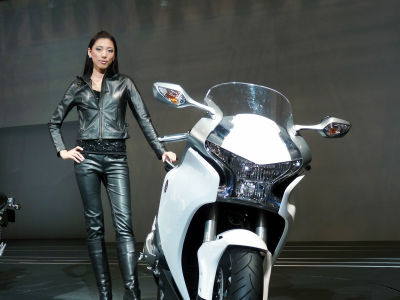 Related Post:
Table of Contents: Tokyo Motor Show 2009 - GIGAZINE

Concept coming real! World Premiere of new Honda CB1100 to Tokyo Motor Show 2009 - GIGAZINE