Epoch-Making "Anti-Molester Sticker" will Ban Perverts Away from Train Cars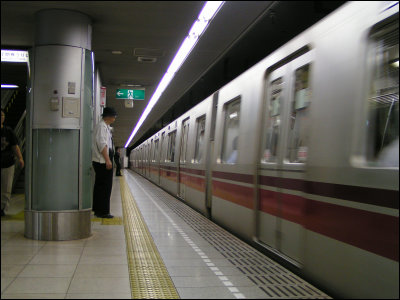 (This article was originally posted in Japanese at 12:07 Oct. 15, 2009.)

If you are interested in a daily life in Japan, you might have heard of notorious "Tsu-kin Rush(lit. rush hour)" in metropolitan area. Massive crowd in these peak hours does cause a lot of crime. There are about 7 molesting found in a day in central Tokyo and it's really a serious issue for passengers.

To improve the situation, university researchers and sticker manufacturers co-developed unique "Anti-Molester sticker" able to put a non-erasable stamp on molester's hand with special ink. If this is to spread, there will be less molesting in the public space.

Read on for detail.

(JP)"Anti-Molester Sticker" developed by Kanagawa Seal Printing Coop and Tokai University

(JP)"Evidence" on his Hand; business-academia collaboration developed anti-molesting sticker / Kanagawa : Local News : News: KanaLoco -- Kanagawa Shimbun

According to the news, Kanagawa Seal Printing Coop and Dr. Jun Kumamoto, an associate professor of Tokai University School of Humanities & Culture co-developed a sticker which can mark criminal's hand with non-erasable ink.

The sticker is double-faced and will be put on mobile phone, hand mirror or such goods. In case of emergency, you peel off the other side of the sticker and stamp the surface on criminal's hand. This will put X mark with drying-proof ink to help authorities identifying who's the guy. The ink is scratch-proof and drying-proof for half a year with a covering.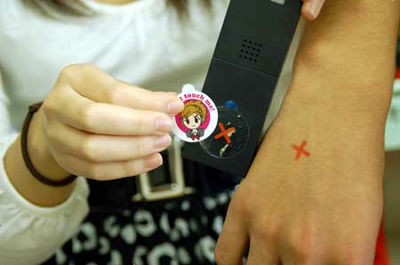 Also Dr. Kumamoto did marketing of the product with his students. The package is made colorful and endearing, reflecting female students' opinion.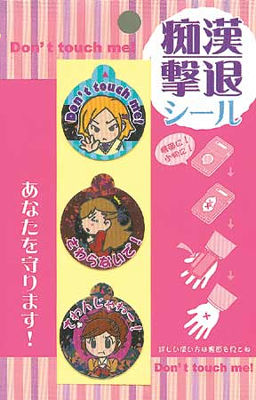 The only thing you should be cautious is not to print X mark on wrong person. But this will be a nice idea to prevent annoying perverts, much more affordable and realistic than the male-only car thing.

Related Post:
Do we now need a Male-Only Car? - GIGAZINE

"Yokoku.in" -Share Warnings, Prevent Crimes - GIGAZINE

Flooding with false alarms -"Yokoku.in" - GIGAZINE

Self-proclaimed "No.1 Child Porn Collecter in Japan" arrested by Hyogo Police - GIGAZINE
in Note, Posted by darkhorse_log