The 2nd day of Tokushima Machi★Asobi Festival ended with unexpectedly many visitors

(This article was originally posted in Japanese at 10:09 Oct. 12, 2009.)

Machi★Asobi Festival is a promotional event of Tokushima, co-hosted with local anime studio Ufotable known for the 7-volumes anime film adaption of Kara no Kyokai. These anime related events are often held in metropolitan area. For example, Lucky Star related events in Saitama prefecture are still fresh in our minds.

While the Lucky Star related events in Saitama prefecture are still fresh in our minds, anime related events are often held in metropolitan area and it's pretty rare in Japan to see these kind of events in this scale held in rather rural area. So every concerned party had been pretty anxious for the festival's outcome.

All in all, the festival was extremely well received by audience. An anime producer who visited the festival was deeply moved and commented "No one would thought this festival to succeed. But today so many people are being happy here. That's a great thing" while another producer said "We should more promote these kinds of local area events to sponsors"

Here's our coverage of the 2nd day.

Let's see through summary from the 1st day of the festival.

Ufotable has settled their main studio at July, 2009. We reported it on the article below.

(Japanese)A visit to Ufotable Cafe, settled in a chic building in Tokushima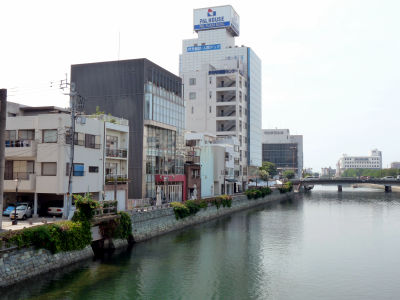 As Ufotable came to Tokushima, Awaodori festival collaborated with Kara no Kyokai.

Poster of Awa Dance Festival featuring Shiki and Mikiya from "Kara no Kyokai"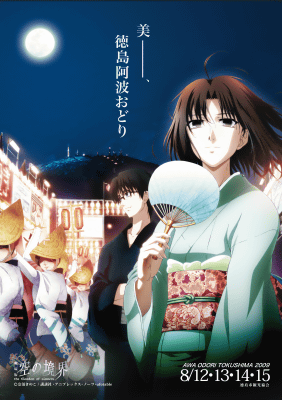 Beautiful Paper Fan for Awa Dance Festival featuring characters from "Kara no Kyokai"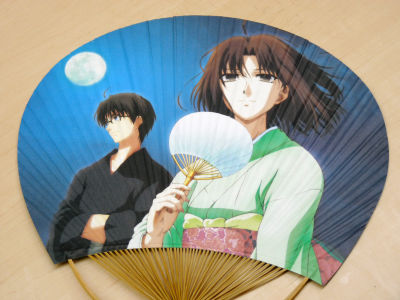 And September, 2009. This Machi★Asobi was announced.

(Japanese)Tokushima pref. to hold anime festival with voice actresses' talk event and free screening of Kara no Kyokai and Cencoroll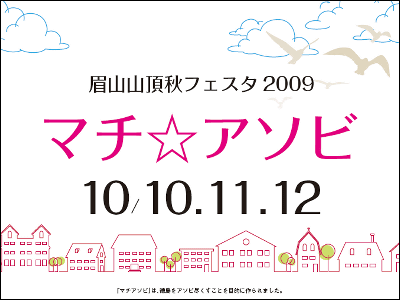 Here's our report from the first day.

"Bizan Autumn Festa 2009 X Machi★Asobi" held in Tokushima


Voice Actress Maaya Sakamoto's Special Announce On Bizan Aerial Tramway in Machi★Asobi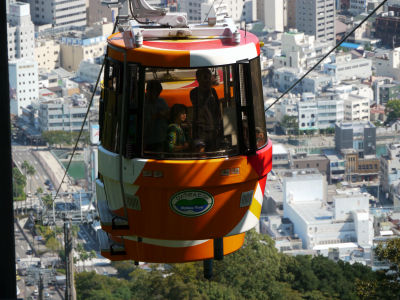 Honestly there were not much events on the first day but the second day was Sunday so plenty of anime (and of course non anime) events were held at the site.

9:43 Oct. 11, we went up Mt. Bizan on an aerial tramway, listening to voice actress Maaya Sakamoro's recorded announcement.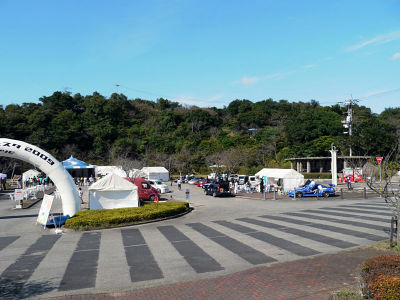 Here's the time table for whole festival and we are introduced like below.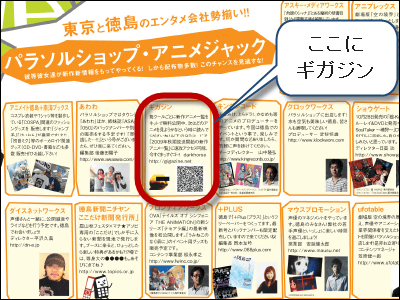 There are a lot more to see on the top of Mt. Bizan, so we walked around the site until Soryushin Mavel show begins.

Review on the Hamburger Awarded the Tokushima Hamburger Prize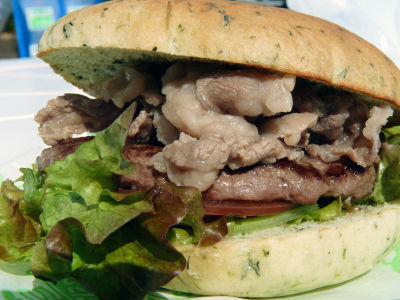 Ita-Sha Exhibition held at Tokushima Machi★Asobi festival Vol.1


Ita-Sha Exhibition held at Tokushima Machi★Asobi festival Vol.2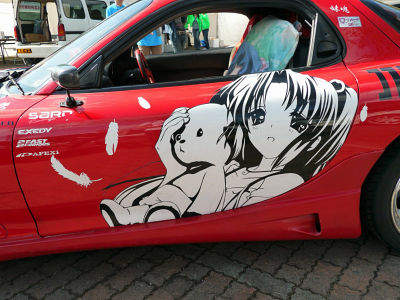 Ita-Sha Exhibition held at Tokushima Machi★Asobi festival Vol.3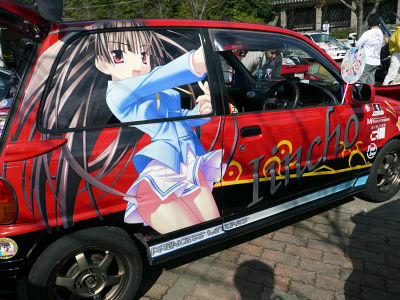 About 11:05, Soryushin Mavel Show began.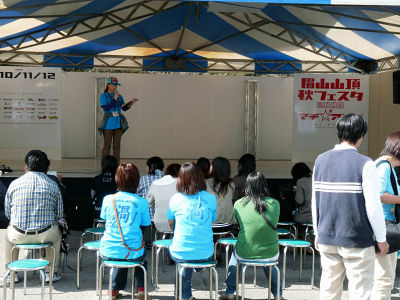 Here's our article of the show.

Local Tokusatsu Hero "Soryushin Mavel" Saved The Day!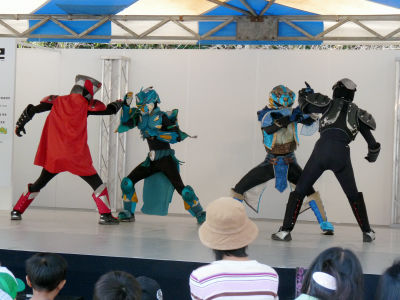 11:13. There seem to be not many people watching the show.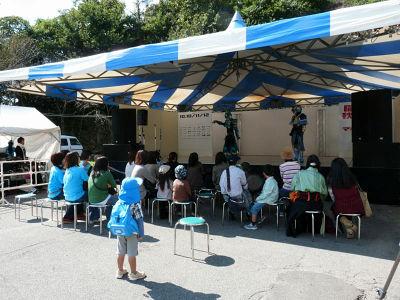 The long shot. At 11:43 show ended. Still not many audience.


A little girl was playing with Miku Hatsune.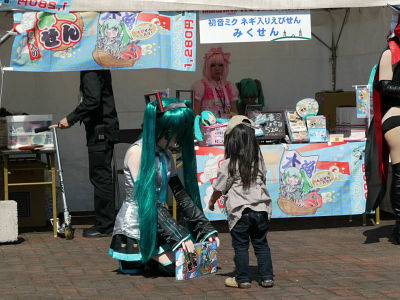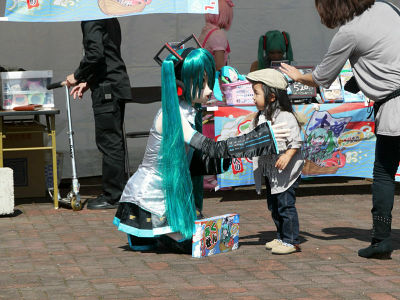 At 11:53.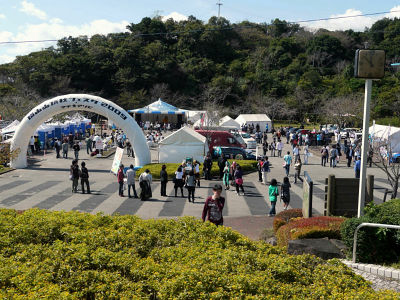 Cosplayers were slowly gathering for the meeting held by COMI-ESS, the local cosplayer's network of Tokushima.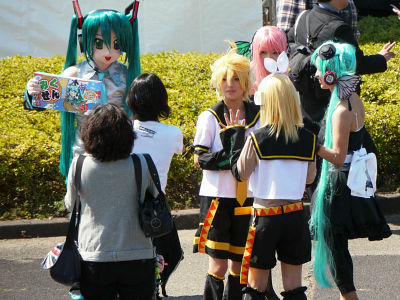 Manma chan, a favored TV character show started at 11:50.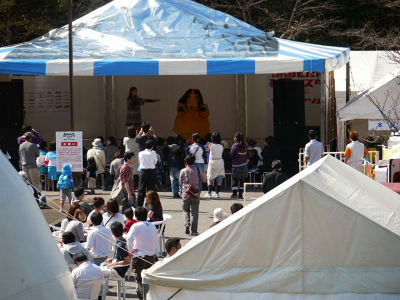 What a view.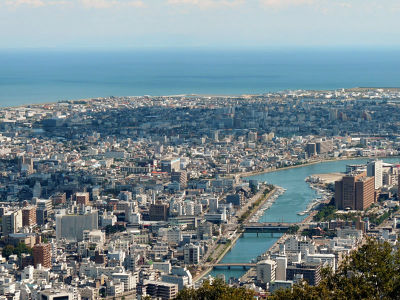 12:00. Pagoda and 200" screen in front of it. First a 300" one is scheduled but cancelled for strong wind.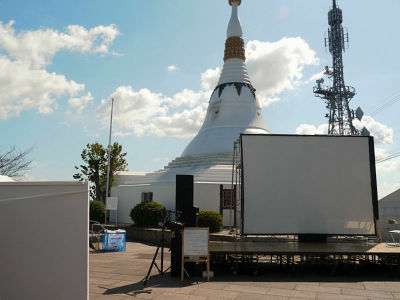 Dokkoida?! free coloring board.


Movie editing experience program was also held at the site.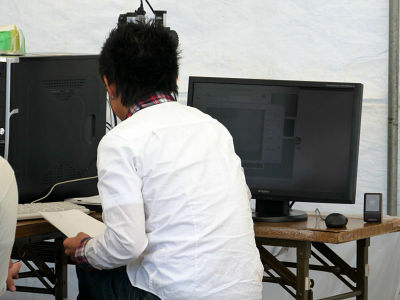 14:08.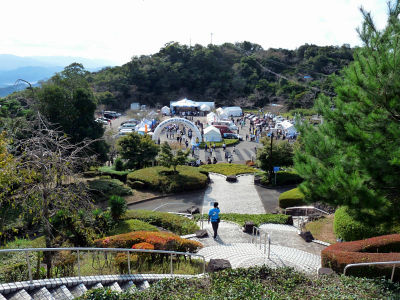 More people are gathering to the site.


We got rock-paper-scissors competition, Web radio public recording and Voice actresses' concert.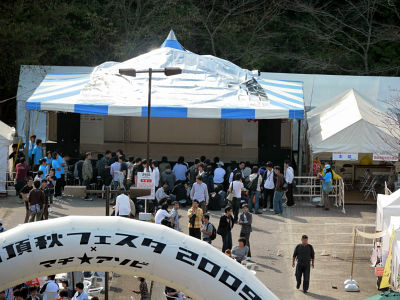 At the same time, Uzu-Senshi Eddy, another local super-hero of Tokushima was doing the show.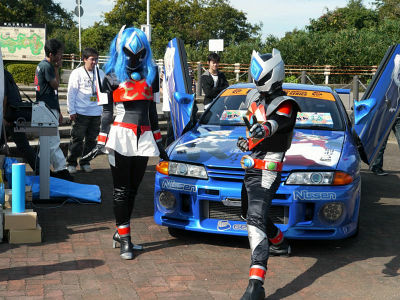 Eddy, and villains from Yatterman and such.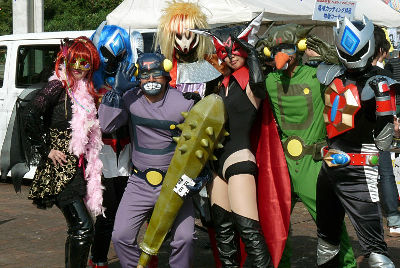 At 14:15 in Itasha exhibition site. More and more people coming and going.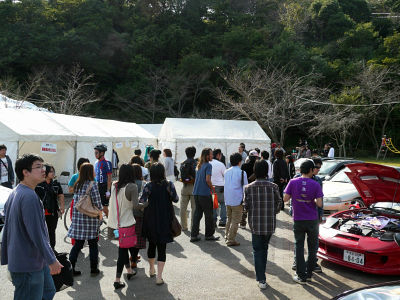 14:32. Completely crowded out.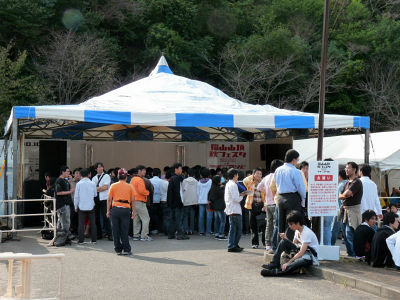 15:03. It became difficult to see what is going on at the stage.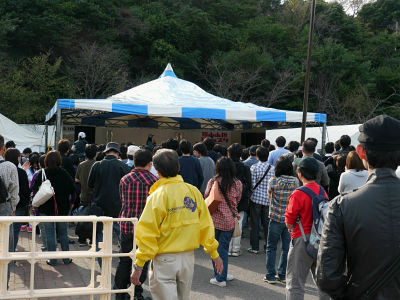 That wasn't imaginable in the morning.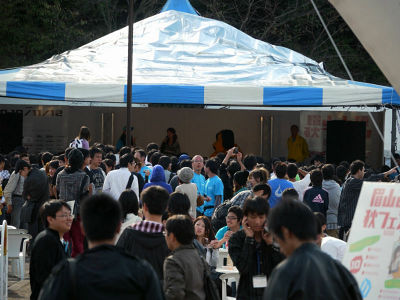 15:07. Where were all these people coming from?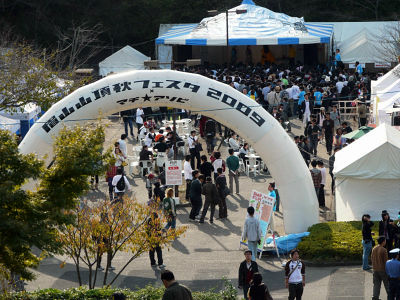 The rock-paper-scissors competition showed unforeseen excitement.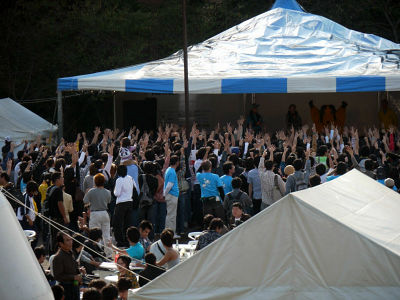 A Haruhi Suzumiya cosplayer.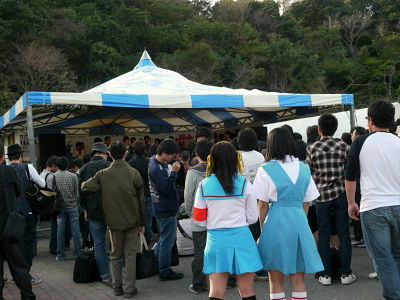 Strong and lucky enough to survive, just like she is in the anime.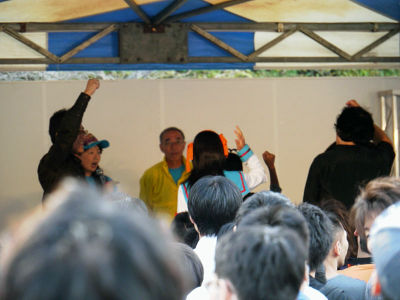 15:41. There's little space for extra audience.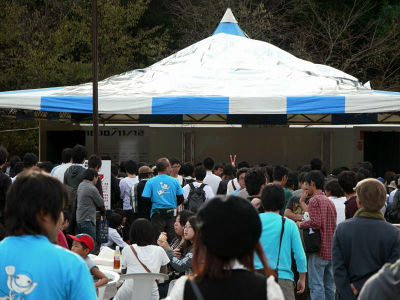 15:46 at souvenir shop space. Fans came and bought Ufotable goodies one after another.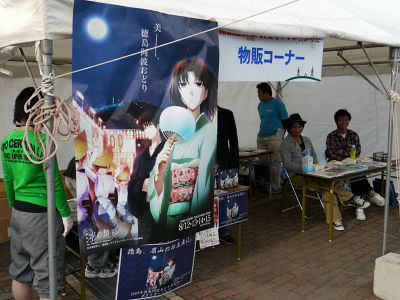 15:48 at Itasha workshop. People visited it without pause.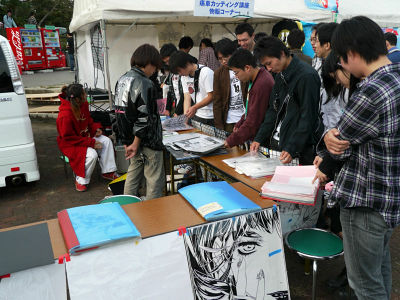 Why was he doing this? And what was he holding in his hand?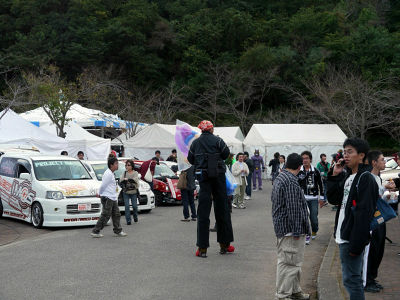 15:56. Public recording was coming.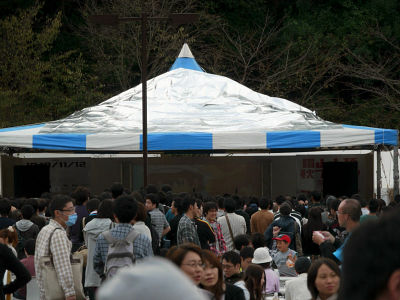 That was what he had been aiming for.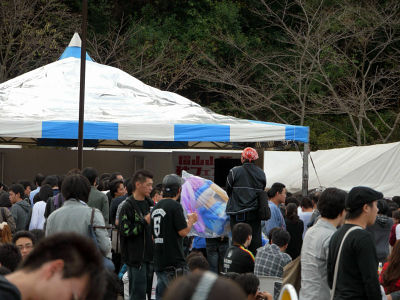 16:14. Voice was the only thing we got from the stage.


16:17. From the side. No sight of stage.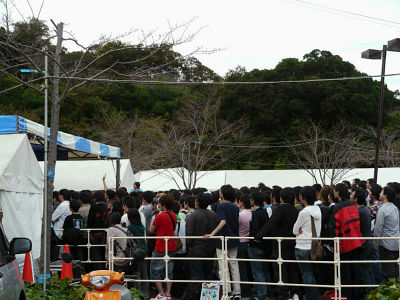 See how they heat up in the video.
YouTube - Public Recording in the 2nd day of Machi★Asobi


16:18.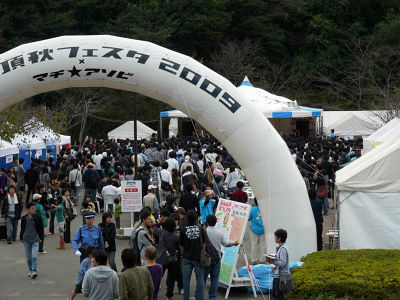 16:37.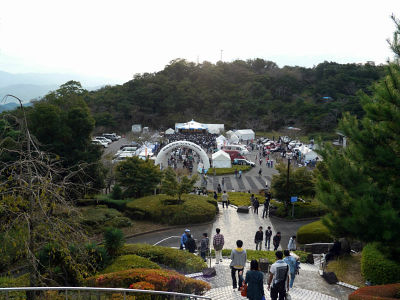 High density.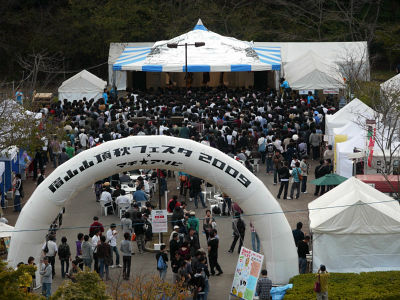 Voice actresses' concert had began. Darkness and booming bass sound enfolds the area.

YouTube - Live recording and concert on 2nd day of Machi★Asobi


18:30. Concert concluded and audience ran to screening of Cencoroll.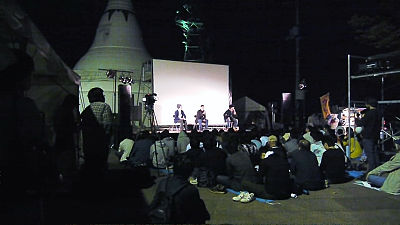 Beautiful night shot.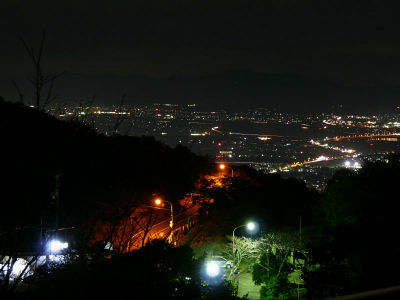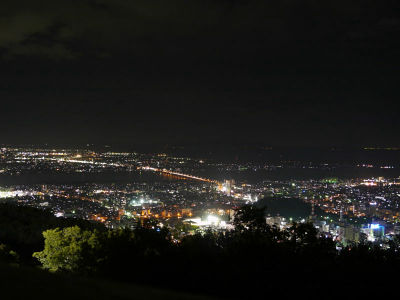 19:48. Queue to the aerial tramway station.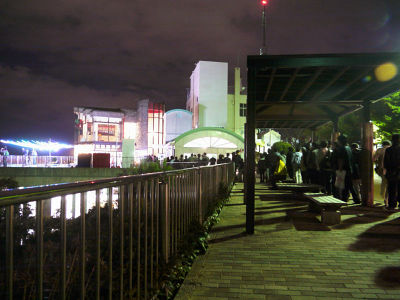 The festival seemed to gather more people than this aerial tramway can handle. It took over an hour to get on to the tramway.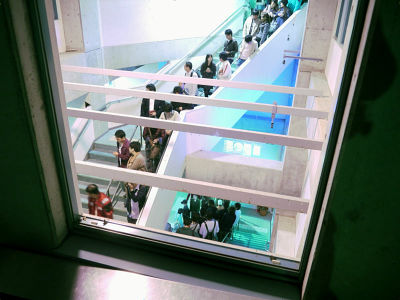 But fans kept watching free screening of Kara no Kyokai.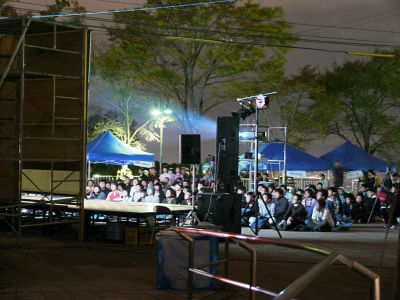 20:31, near Ufotable studio in Tokushima city. These people gathered for talk event of anime industry people.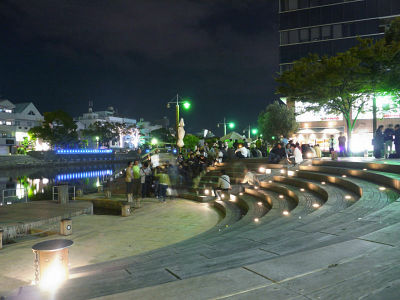 20:59. Entrance opened.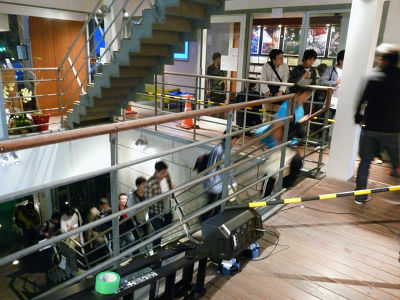 The site was filled with about a hundred audience, but there were still more fans outside.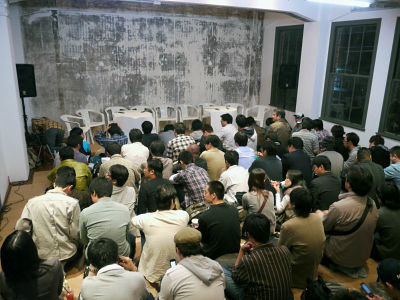 So Ufotable decided to do the event two times for who couldn't make it.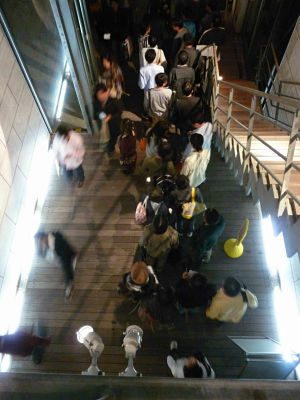 The cafe in the studio also showed the event via large display.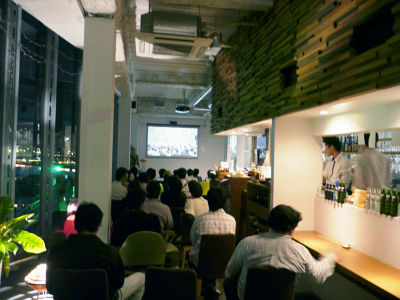 21:37. Talk event started with a toast.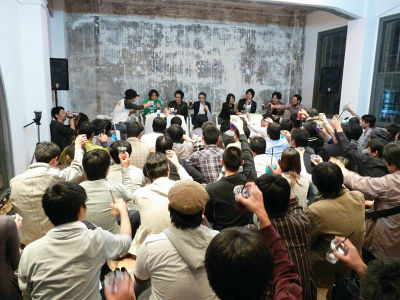 The talk event had Takuya Nonaka(Director of Kara no Kyokai), Atsuhiro Iwakami(Aniplex Producer), Isao Hidaka(Showgate Director), Takayuki Matsunaga(Contents division of Frontier Works), Takahiro Yamanaka(King Record Chief Producer), Ryosuke Naya(President of Mouse Promotion). They call in anime industry people one after another, so in the end there weren't enough seat there weren't enough seat for them, like this.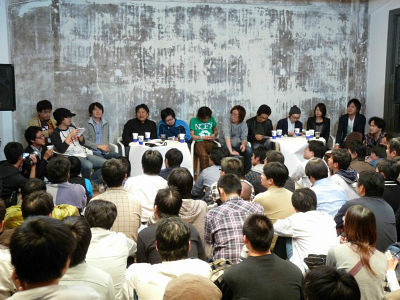 Commemorative photo. The whole event ended at 0 O'clock.



There has been no anime events in this size held in non-metropolitan area. But seeing this great success on Machi★Asobi, there should be a great chance of these kinds of events all over Japan. The chance was 0% before the event, but now, it became more than zero. A great step forward for the anime fans.

Related Post:
List of New Anime: Autumn 2009 - GIGAZINE