Ita-Sha Exhibition held at Tokushima Machi★Asobi festival Vol.2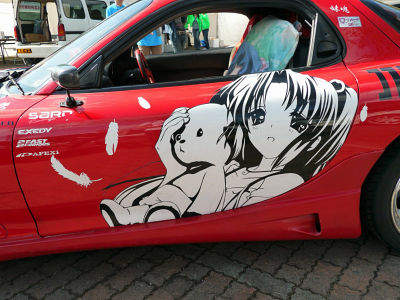 (This article was originally posted in Japanese at 15:35 Oct. 11, 2009.)

Following the previous post, here's the 2nd article of Ita-Sha Exhibition in Tokushima Machi★Asobi Festival. We've got Maho Tsukai no Hako(a cellphone web site of Type-Moon), Kara no Kyokai, Ghost in the Shell, CLANNAD, The IdolM@ster and so on.

Read on for detail.

Now, let's try this row.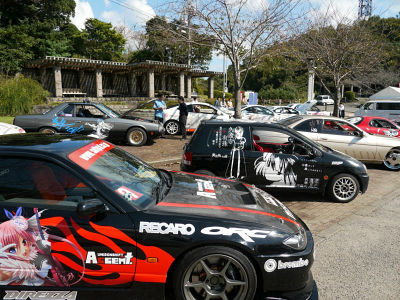 Itasha featuring UNiSONSHIFT Accent.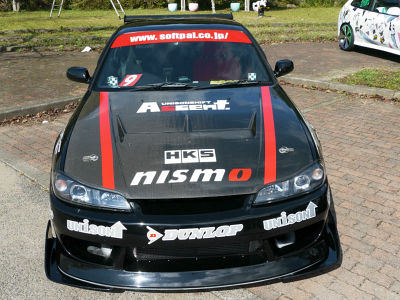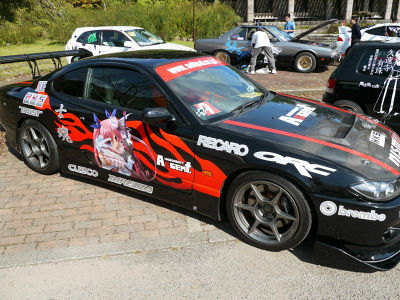 Vampire Chuchu from Chu X Chu Idol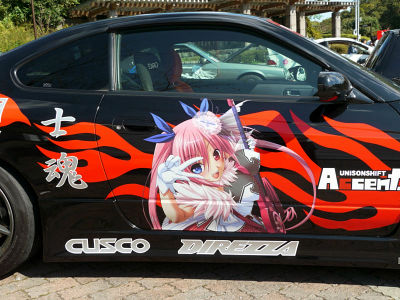 Red line makes great accent.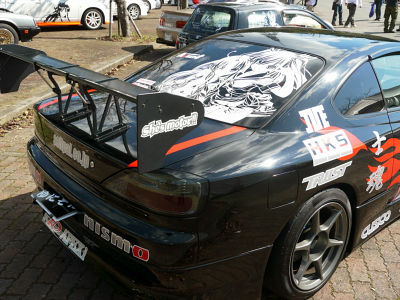 Owner does love UNiSONSHIFT.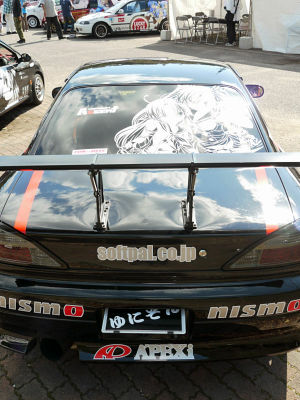 Somewhat good old Itasha.


Melissa Cerafi from Wagamama Caplicio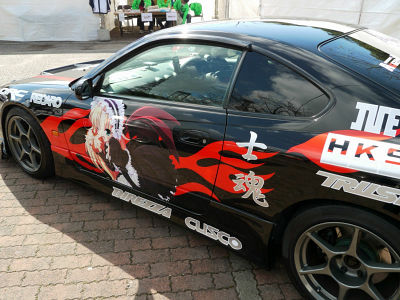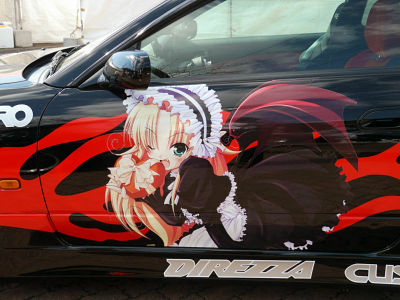 Next one features Type-moon. Hibiki Hibino and Chikagi Katsuragi from Maho Tsukai no Hako on the engine hood.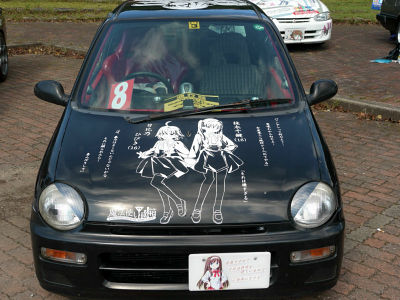 Kara no Kyokai and Maho Tsukai no Yoru characters.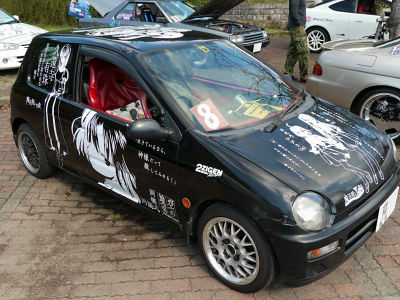 From the right: Shiki Ryogi from Kara no Kyokai and Alice Kuonji from Mahotsukai no Yoru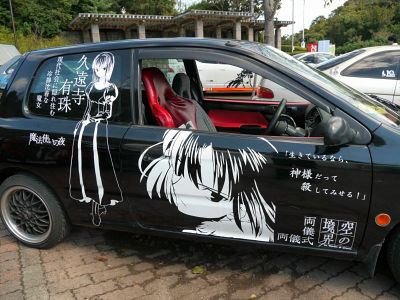 Full of Type-Moon characters.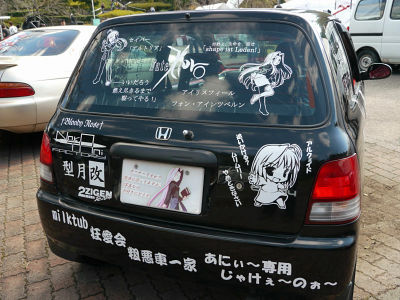 Decorated even on the roof. No preterition.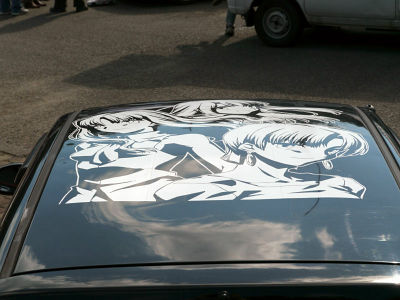 From the right: Aoko Aozaki from Maho Tsukai no Yoru, and Len from Tsukihime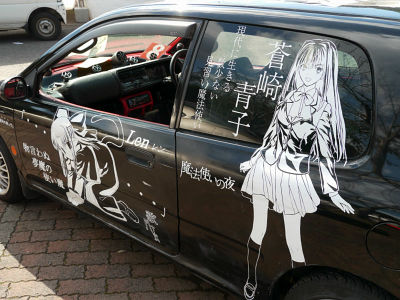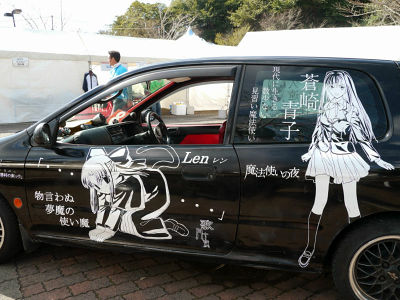 Motoko Kusanagi from Ghost in the Shell franchise.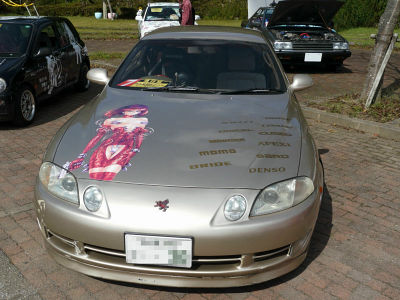 The original Comic edition.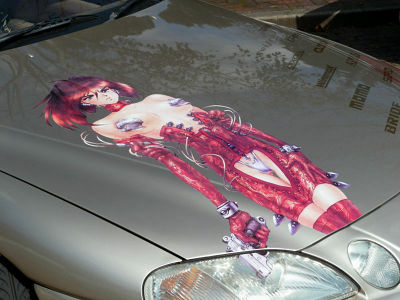 Seems under development.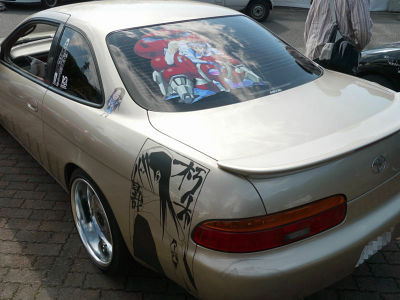 11th car. Mazda RX-7.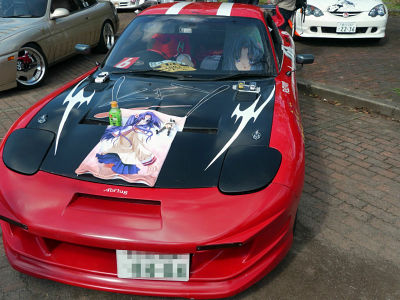 Featuring Key characters.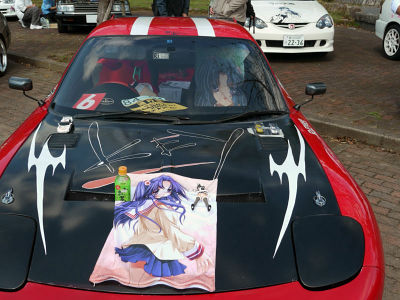 Well organized with contrast of red and black.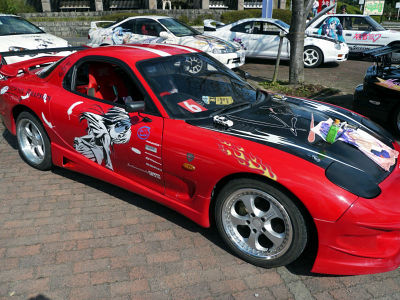 Kotomi Ichinose from CLANNAD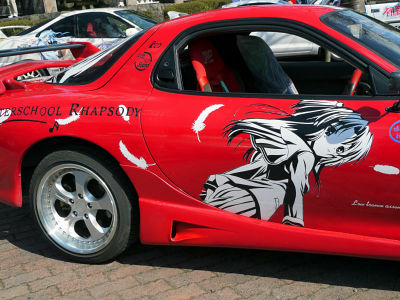 "No dimention but Two Dimention"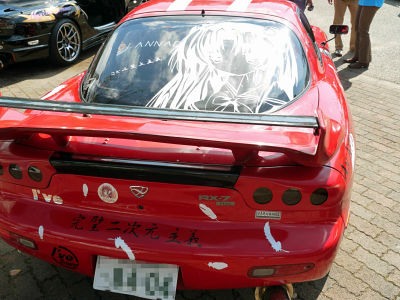 "Kotomi Fundamentalist"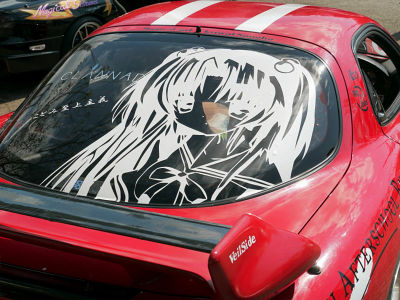 More Kotomi on the left side.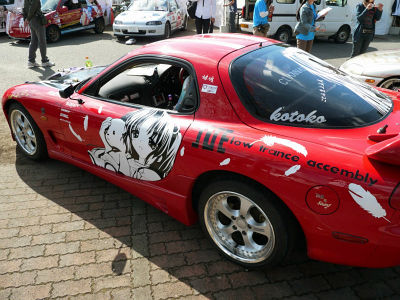 Kotomi-illustrated body pillow and her uniform. Wow.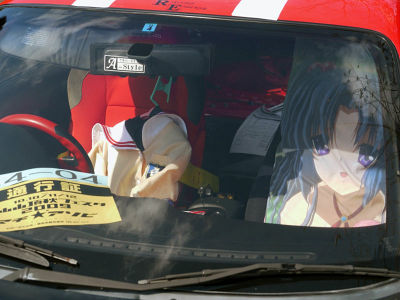 12th car is also Mazda RX-7.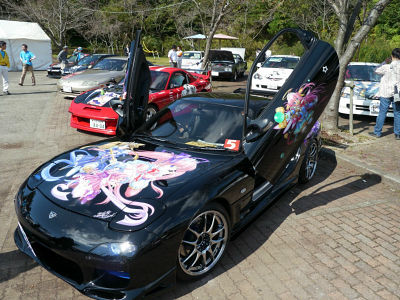 Magical Sisters from Neko Neko Soft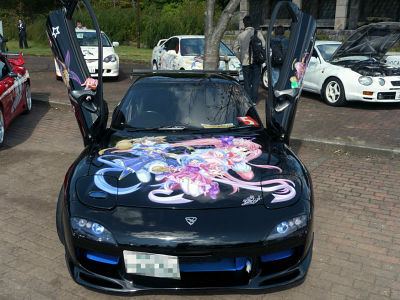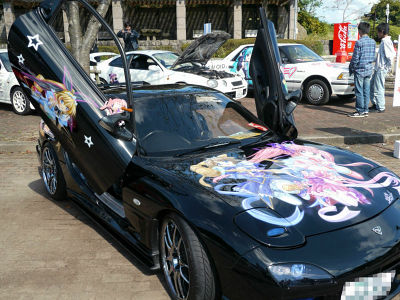 From the left: Magical Yuki, Magical Cyndritta and Magical Hiyorin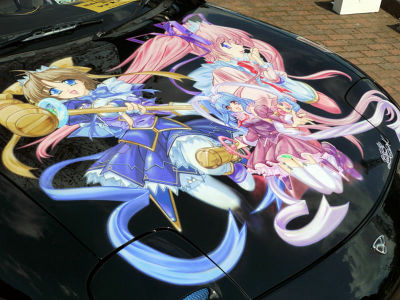 Modified to gull-wing door.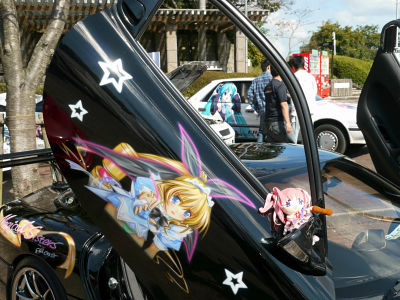 From the Back.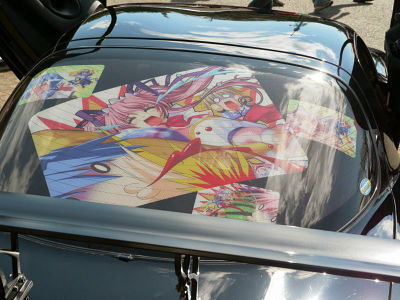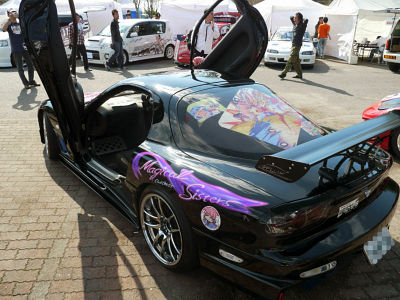 Side pillars are also illustrated.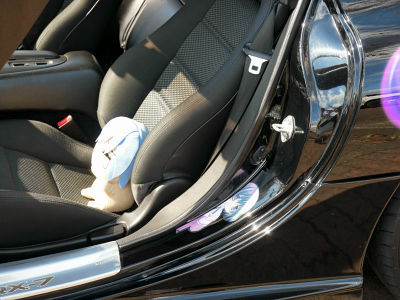 Neatly drawn with air brush.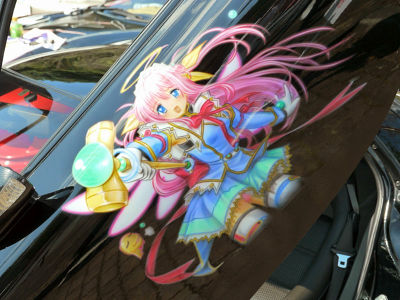 IdomM@ster, as you see.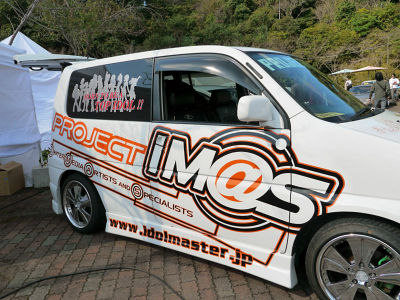 Could be a great mobile ad.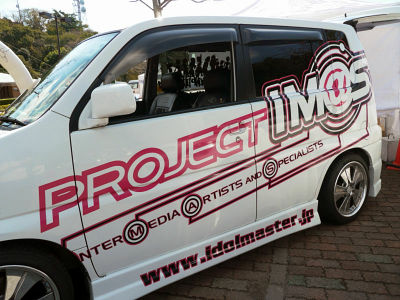 Deformed Yayoi Takatsuki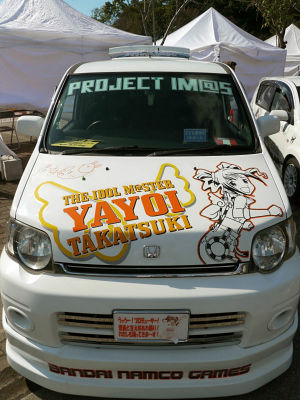 "U-u! Producer! it's Tokushima! I gotta dance Awaodori!"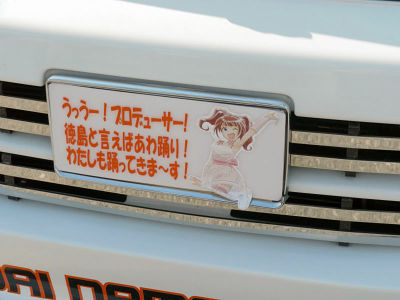 Related Post:
"Ita-Pla Grand Prix" to determine the most painful Ita-sha plastic model car - GIGAZINE

The exhibition of "Itasha" held at Comiket place - GIGAZINE

Fancy owning an Itasha? How about a cute and tiny Itasha Plastic Model? - GIGAZINE