Best 8 Moe Characters of the Year in Anime Saimoe Tournament 2009; Final on Oct. 17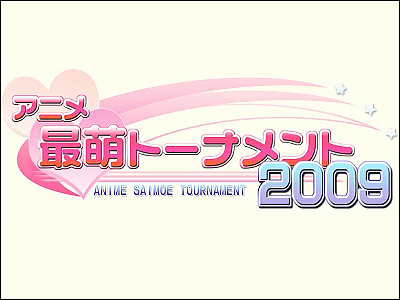 (This article was originally posted in Japanese at 18:35 Oct. 09, 2009)

Anime Saimoe Tournament is a 2channel-origin online popularity contest to decide the most moe anime character of the year, held annually since 2001.

This year, the quarterfinals has finished yesterday and the best 4 came out. The final will be held on October 17. So here are the best 8 moe characters of 2009, and the result of the quarterfinals.

Read on for details and pics.
Anime Saimoe Tournament 2009 Official Website
http://ast2009.hp.infoseek.co.jp/

♦Oct. 9: Taiga Aisaka(Toradora!) VS Isumi Saginomiya(Hayate the Combat Butler)

Taiga Aisaka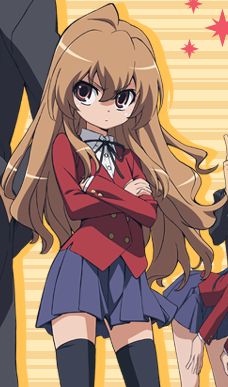 Search Images

Isumi Saginomiya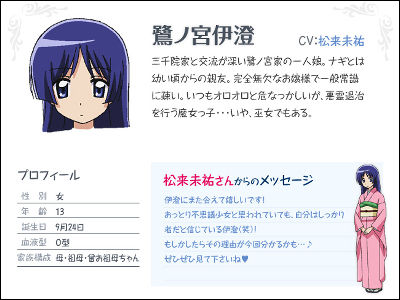 Search Images

Outcome: Taiga(812 votes) beats Isumi(736 votes)

♦Oct. 10: Nodoka Haramura(Saki) VS Louise(The Familiar of Zero)

Nodoka Haramura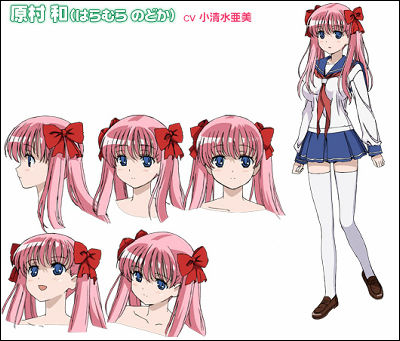 Search Images

Louise Françoise le Blanc de la Vallière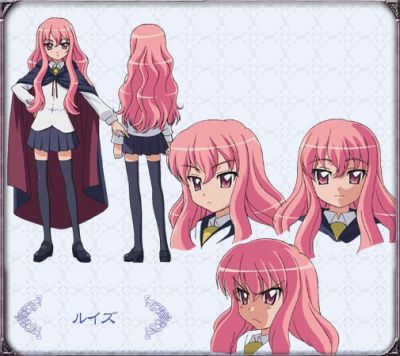 Search Images

Outcome: Nodoka(910 votes) beats Louise(716 votes)

♦Oct. 11: Yuuki Kataoka VS Mihoko Fukuji (both from Saki)

Yuuki Kataoka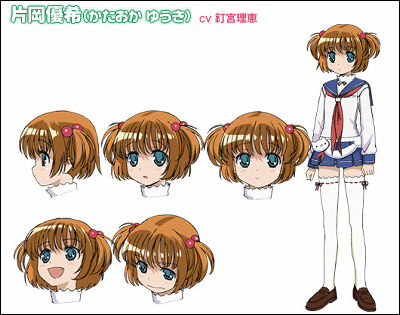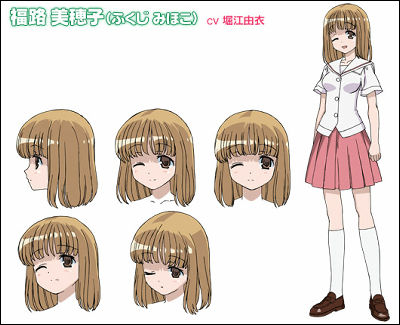 Search Images

Outcome: Mihoko(660) beats Yuuki(613)

♦Oct. 12: Yui Hirasawa(K-On!) VS Koromo Amae(Saki)

Yui Hirasawa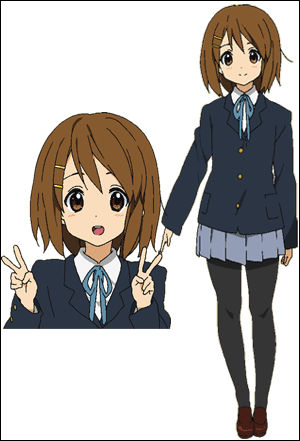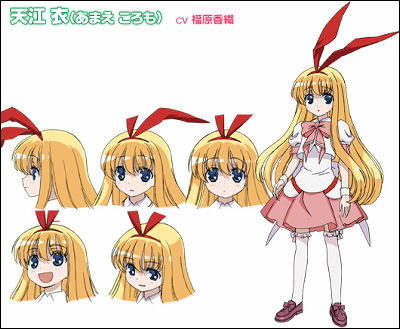 Search Images

Outcome: Yui(873) beats Koromo(819)

Here are the schedule for the semifinals and final.

Final Rounds: Anime Saimoe Tournament 2009
Oct. 14(Wed) Semifinal 1: Taiga Aisaka vs Nodoka Haramura
Oct. 15(Thu) Semifinal 2: Mihoko Fukuji vs Yui Hirasawa
Oct. 17(Sat): Final

For your information, here are the results of last three years.

Anime Saimoe Tournament 2006
Winner: Suiseiseki(Rozen Maiden: Träumend)
Runner-Up: Fate Testarossa(Magical Girl Lyrical Nanoha A's)
Third and Fourth: Chikaru Minamoto(Strawberry Panic!), Shana(Shakugan no Shana)
Fifth through Eighth: Eri Sawachika(School Rumble), Eluluu(Utawarerumono), Yuki Nagato(The Melancholy of Haruhi Suzumiya), Rin Tosaka(Fate/stay night)

Anime Saimoe Tournament 2007
Winner: Rika Furude(Higurashi no Naku Koro ni)
Runner-Up: Nagi Sanzen'in(Hayate the Combat Butler)
Third and Fourth; Rena Ryugu(Higurashi no Naku Koro ni), Shinku(Rozen Maiden: Ouvertüre)
Fifth through Eighth: Nanoha Takamachi(Magical Girl Lyrical Nanoha StrikerS), Konata Izumi(Lucky Star), Louise(The Familiar of Zero), Tsukasa Hiiragi(Lucky Star)

Anime Saimoe Tournament 2008
Winner: Kagami Hiiragi(Lucky Star)
Runner-Up: Tsukasa Hiiragi(Lucky Star)
Third and Fourth: Nagisa Furukawa(Clannad), Hinagiku Katsura(Hayate the Combat Butler)
Fifth through Eighth: Tomoyo Sakagami(Clannad), Fuko Ibuki(Clannad), Kirino Chiba(Bamboo Blade), Tamaki Kawazoe(Bamboo Blade)

Related Posts:
10 anime Heroine whom Japanese Geeks wants to marry - GIGAZINE

Who is ultimately the strongest anime/manga character in the universe? - GIGAZINE

Moe Pudding "Milky Gold" with Aoi Nishimata's Bishoujo Character - GIGAZINE

"Moe" Soy Cookies featuring Bishojo Characters - GIGAZINE

List of New Anime: Autumn 2009 - GIGAZINE
in Anime, Posted by darkhorse_log