Unicycling Robot MURATA GIRL Showing Her Tricks: CEATEC JAPAN 2009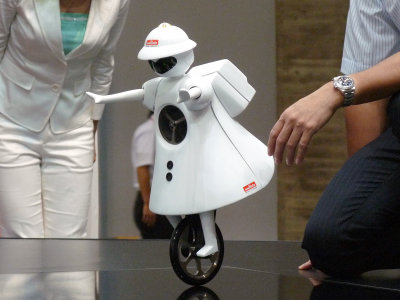 (This article was originally posted in Japanese at 22:27 Oct. 07, 2009)

MURATA GIRL made her debut last year as a paternal cousin to the bicycle-riding robot MURATA BOY. Her amazing unicycling skills were demonstrated at CEATEC JAPAN 2009 where she even crossed a narrow bridge of 20mm(that's less than an inch) on her unicycle. Here's our video footage of her adorable performance.

Videos and pics after the cut!
muRata - Murata Manufacturing Co., Ltd|introducing MURATA GIRL !

Murata's booth at CEATEC JAPAN 2009.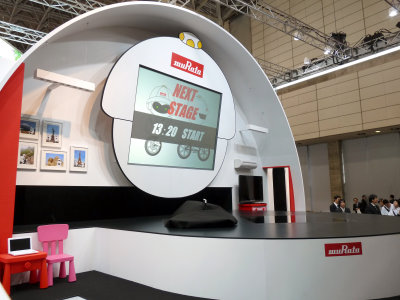 The stage attracted huge audience.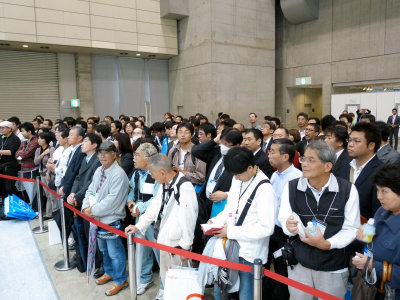 Murata Boy appeared first.


Next came Murata Girl.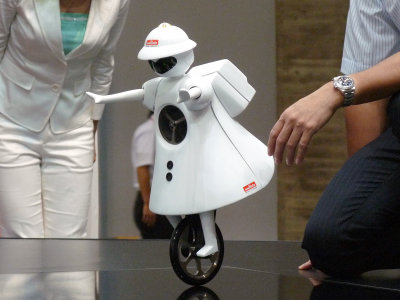 There are pink LEDs in her cheeks that make her blush.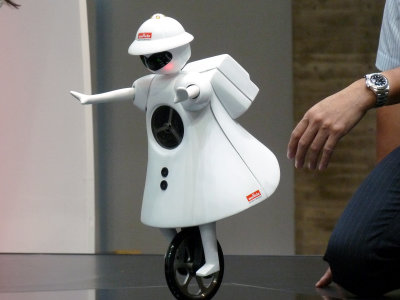 First she showed us her great balance by riding in circles. She can even go backward!
YouTube - Unicycle-Riding Robot MURATA GIRL


Next challenge, she has to cross this narrow bridge. Can she do it?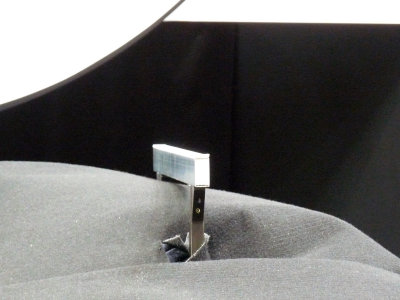 Admittedly the bridge is not very long, but her balance is still amazing.
YouTube - MURATA GIRL Crossing a 20mm-wide Bridge


Related Posts:
Table of Contents - CEATEC JAPAN 2009 - GIGAZINE

Video of Adorable Robot Girl "hina" Making Coffee - GIGAZINE

KOBIAN, the robot with rich and true body expression - GIGAZINE