Fujitsu's 10 Findings in producing new Cellphone handset: CEATEC JAPAN 2009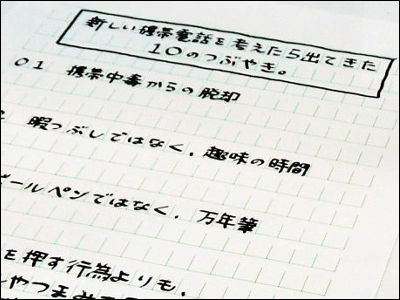 (This article was originally posted in Japanese at 00:11 Oct. 07, 2009.)

At Fujitsu's booth in CEATEC JAPAN 2009, we found a memo titled "10 findings in Producing new Cellphone Handset".

Read on for detail.

10 things that Fujitsu designers found in construction are;
1. Departure from dependence on cellphone
2. Not a kill-time, it's a hobby
3. More fountain pen than ball point pen
4. Dials and Knobs are more humane than buttons
5. Emotion-approaching design
6. Beauty from Function
7. Versatileness is not necessary
8. Redundancy makes Luxury
9. Piazza in a palm
10. Surprise and Happiness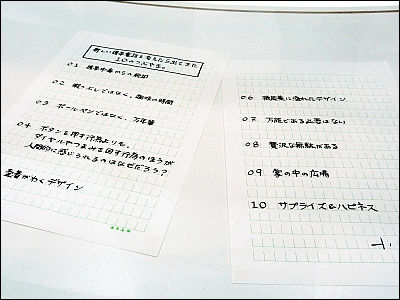 Considering these mysterious words, we think, they brought this prototype.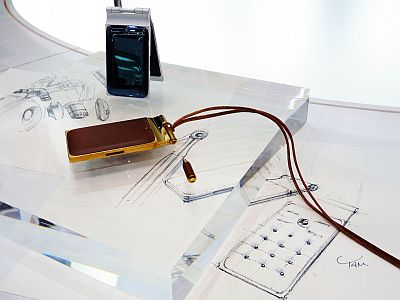 And they also placed this video next to these samples, showing some conceptual software interface.

YouTube - Fujitsu's Conceptual Cellphone Handset 01


The address book interface. Looks like rotating card holder.

YouTube - Fujitsu's Conceptual Cellphone Handset 01


Input Method. First you write vowel and then flick to select consonant.

YouTube - Fujitsu's Conceptual Cellphone Handset 03


Related Post:
Table of Contents - CEATEC JAPAN 2009 - GIGAZINE

Unique (and almost too odd) Concept Designs of Willcom Terminals - GIGAZINE

KDDI's "Polaris" cellphone handset learn and analyze everything about you - GIGAZINE

Wooden Cell Phone "TOUCH WOOD" by NTT docomo: CEATEC JAPAN 2009 - GIGAZINE