Connecting PDA and Laptop with TransferJet connecting technology: CEATEC JAPAN 2009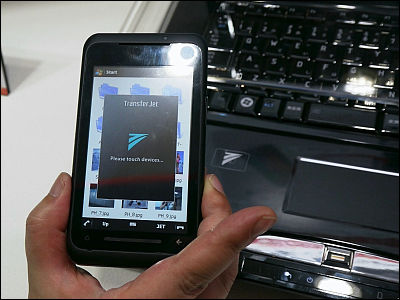 (This article was originally posted in Japanese at 14:26 Oct. 06, 2009.)

Not only on cellphone, TransferJet can be embedded into any devices like digital cameras, laptops and PDAs. In CEATEC JAPAN 2009, Toshiba exhibited working demo of home network using TransferJet and DLNA technology embedded into audio and visual devices.

Read on for detail.

Toshiba: News Releases(2009-10-05): Exhibition on CEATEC JAPAN 2009
http://www.toshiba.co.jp/about/press/2009_10/pr_j0502.htm

TransferJet can tie up every electronics devices.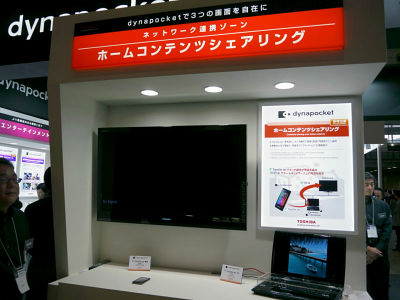 You can transfer images on digital camera to laptop with TransferJet. And then DLNA network transfer the data to television.


TransferJet PC will be the gateway to DLNA network.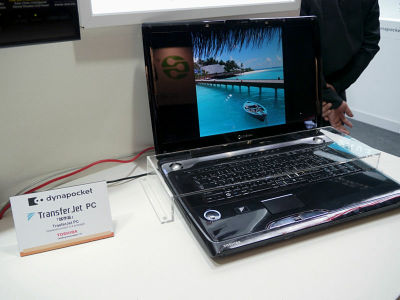 Using Toshiba Qosmio as a base laptop.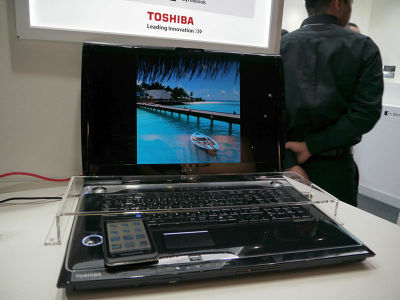 TransferJet terminal based on dynapocket smartphone.


When you want to transfer data, run transfer software first.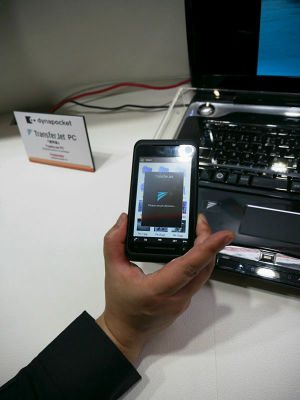 Then touch on TransferJet symbol in the left of touchpad.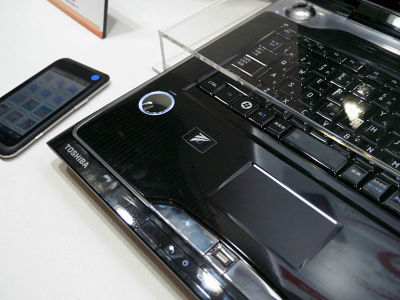 Actual transferring. As soon as you touch on laptop, transfer completes and the monitor shows the image.
YouTube - TransferJet Embedded Laptop by Toshiba 01


Let's try it again. It's much faster than we thought.
YouTube - TransferJet Embedded Laptop by Toshiba 02


While there is a security problem like data skimming, this TranferJet surely improves user-friendliness of digital devices around us. At least we will no more be bothered by entangled cables.

Related Post:
Table of Contents - CEATEC JAPAN 2009 - GIGAZINE

File transferring technology "TransferJet" going forward to commercial use. - GIGAZINE

KDDI exhibited "Micro SD Wireless LAN Card" at Wireless Japan 2009 - GIGAZINE