Digital Signage Combined With Real Time Video Effect by Playstation3: CEATEC JAPAN 2009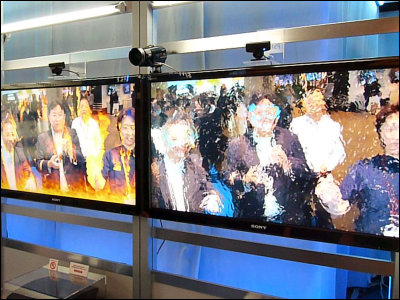 (This article was originally posted in Japanese at 15:40 Oct. 06, 2009.)

Digital signage is more than an video commercial. Combined with data connection, it will be more efficient advertisement with user-optimized contents.

At CEATEC JAPAN 2009, there's a demonstration of digital signage connected to tons of sensors, cameras and PS3 which provides real time video effect for more impressive visuals.

Read on for detail.

The "Interactive Signage" combined with Playstation3 console.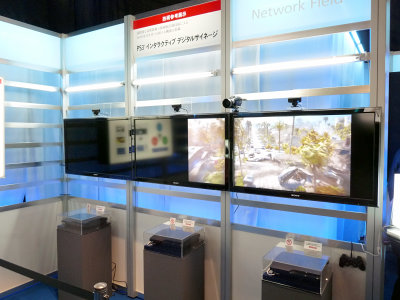 These PS3s are synchronized to be used on multi display.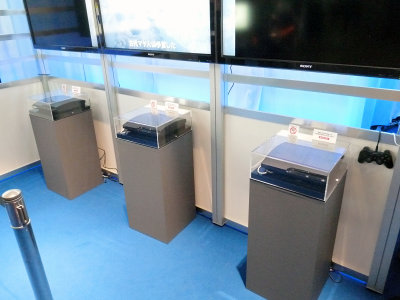 Cell proccessor used on PS3 is fast enough for realtime graphical effect. Combined with face detection and motion sensor, it can deliver visual contents which will best fit the viewer.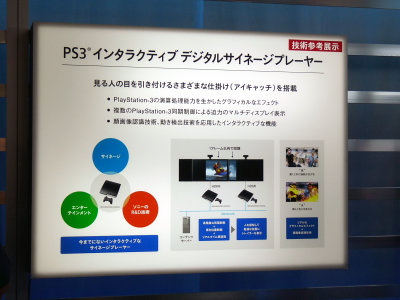 This is the demo system. PS3 mixes video from HD camera and visual effect on real time.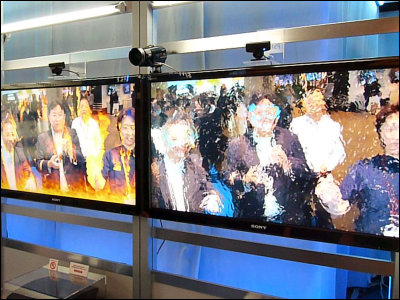 The video. Notice the right screen. Along with facial movement, hydroscopes are automatically drawn on audiences' face.
YouTube - Digital Signage Combined With Real Time Video Effect by Playstation3


Related Post:
Table of Contents - CEATEC JAPAN 2009 - GIGAZINE

Movie Theater adopted PS3 console for Projecting Equipment - GIGAZINE

New high-performance computer expansion card based on the "Cell" microprocessor of PS3 - GIGAZINE