Working Demo of Intel's Classmate PC: CEATEC JAPAN 2009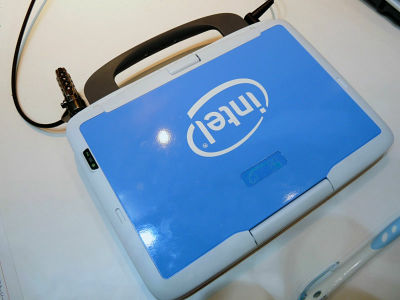 (This article was originally posted in Japanese at 21:34 Oct. 06, 2009.)

It might be nonsense to learn with paper and pen in this computer age. But when it comes to lending out computers to all students, there are a lot of problems to solve.

Intel is now working on Classmate PC, a laptop specialized on school use. They brought a sample to CEATEC JAPAN 2009. With handwriting recognition LCD panel and web camera embedded on shock-resistant enclosure, the product could be a text book of next generation.

Read on for detail.

The Spec:
CPU: Atom N270
Chipset: 945GSE
Main memory: 512MB/1GB/2GB
Internal Disk: 16GB/8GB/4GB SSD or 1.8" HDD
OS: Windows XP
There's no mention about price, but booth person told us that this will be priced according to the price of existing netbooks. But special features such as shock-resistance and two-axis LCD panel will make it more expensive.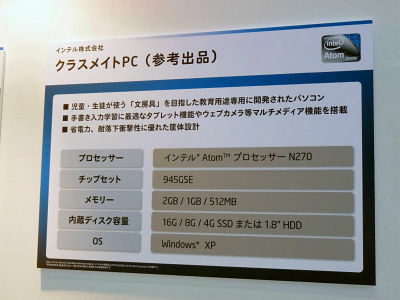 Surely within netbook factor.


Can be used as a tablet PC.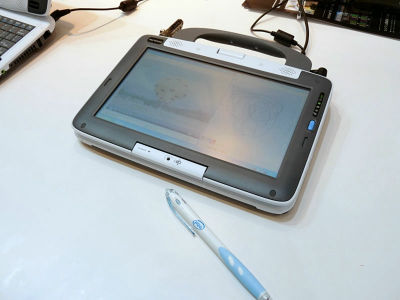 Comes with built-in stereo speaker.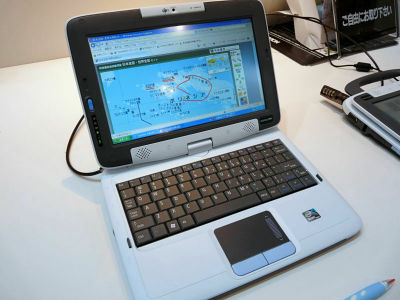 Bit thicker than existing laptops.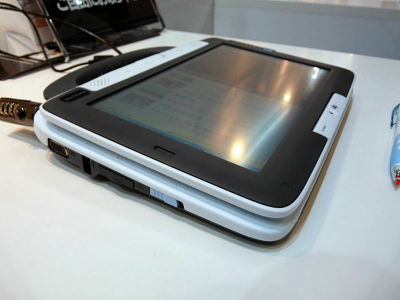 Curvy enclosure showing its toughness.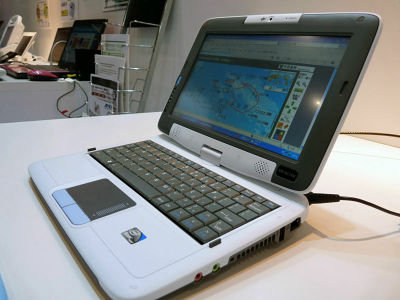 Intel says it's a sample product but it seems practical enough as-is.

Related Post:
Table of Contents - CEATEC JAPAN 2009 - GIGAZINE