Won't Need an Outlet! Fuel Cell Powered Cell Phone by KDDI: CEATEC JAPAN 2009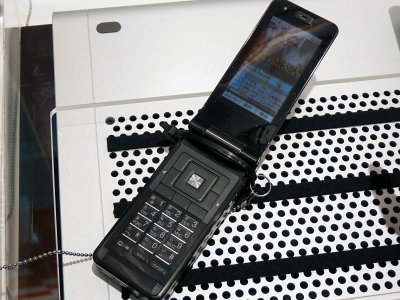 (This article was originally posted in Japanese at 13:28 Oct. 06, 2009)

Technology overcomes another inconvenience of your daily life. With this fuel cell-powered by KDDI, you'll no longer need to carry around bulky chargers or adapters for different types of outlet(in case you're travelling abroad), or hunt for outlets at 24 hour diner when you've missed the last train home. It was unveiled at CEATEC JAPAN 2009.

Read on for details and pics.
KDDI's booth at CEATEC JAPAN 2009.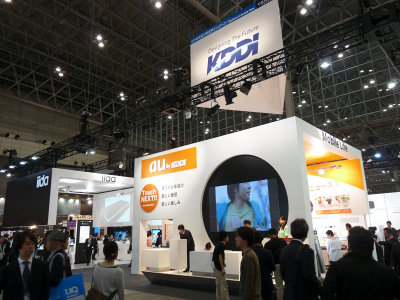 The fuel cell-powered phone was on display.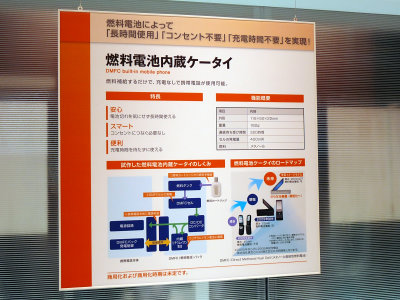 This is a prototype based on existing handset by Toshiba.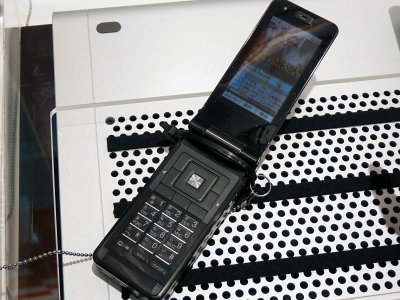 Back.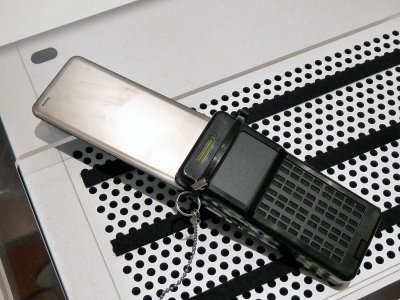 Part of the lid is made of fabric to let in the oxygen in the air.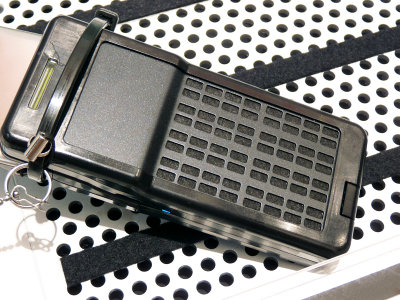 A bit bulky. Downsizing the battery seems to be the next issue.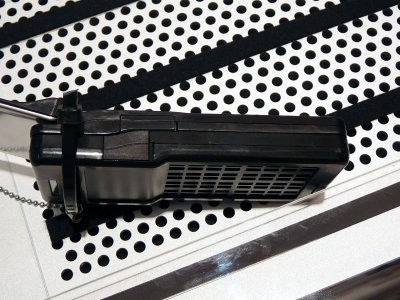 You can see it's pretty thick compared to the display part.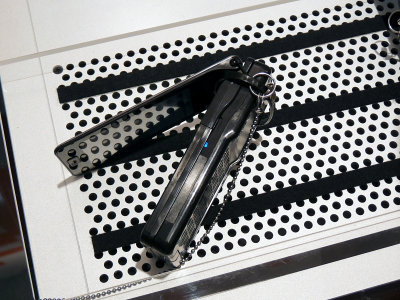 A bottle of fuel.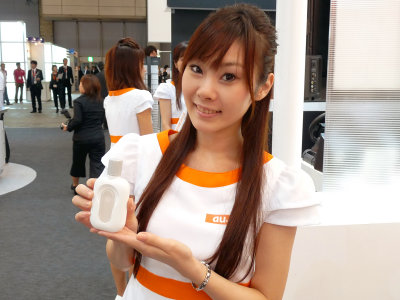 The fuel seems to be bulkier and heavier than chargers, and we doubt you can carry it on plane, but it might be useful for camping and climbing (though solar-powered phones sound more practical).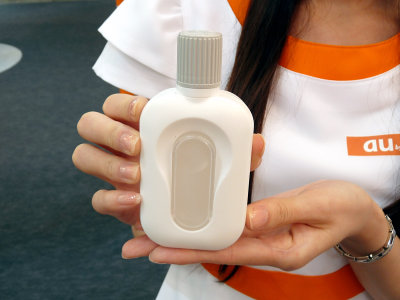 Related Posts:
Table of Contents - CEATEC JAPAN 2009 - GIGAZINE