Nintendo Sued Domestic "Game Backup Device" distributers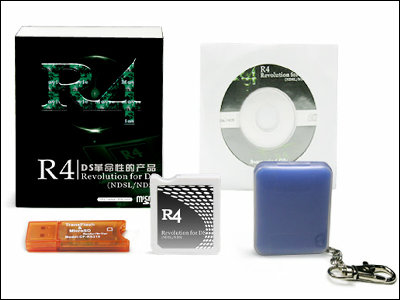 (This article was originally posted in Japanese at 17:07 Oct. 05, 2009.)

Nintendo and 54 software companies filed today an injunction against the distribution of Game backup device for their Nintendo DS series for violating Unfair Competition Prevention Act, and claimed compensation against importers and distributers.

Read on for detail.

(Japanese)Lawsuit against unauthorized Nintendo DS related products.
http://www.nintendo.co.jp/corporate/release/2009/091005.html

Here are a part of the companies that filed the lawsuit.

IE Institute Co., Ltd.
ARIKA Co., Ltd.
SNK Playmore Co., Ltd.
Capcom Co., Ltd.
Creative Core Co., Ltd.
CYBERFRONT Co., Ltd.
GAE Inc.
Square Enix Co., Ltd.
Sega Co., Ltd.
Taito Co., Ltd.
Takara Tomy Co., Ltd.
Tecmo, Ltd.
D3 Publisher Inc.
Bandai Namco Games Inc.
The Pokemon Company
Yukes Co., Ltd.
RED Entertainment Co.
Level 5 Inc.
Rocket Co., Ltd.

And other 35 company.

Import and distribution of Game Copier Device, called Majikon domestically, has become illegal since this February but some of distributors kept selling these devices(they sold it even on a vending machine). Nintendo has been issuing warning letters but finally became forced to take this course of action for there are no sign of improvement.

Nintendo is now accepting information for copier devices via mail form on their website.

Inappropriatet Product Information Sending Form
https://secure.nintendo.co.jp/fraud/form.html


Related Post:
"Yokoku.in" -Share Warnings, Prevent Crimes - GIGAZINE

Self-proclaimed "No.1 Child Porn Collecter in Japan" arrested by Hyogo Police - GIGAZINE

Only one game can be saved in "Dragon Quest IX" - GIGAZINE
in Note, Posted by darkhorse_log