"ENJIN BEATBOX" Ape-Man Beatboxer in the Engine Room Unmasked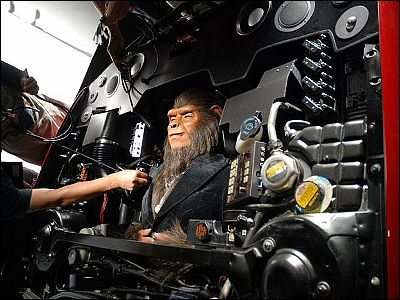 (This article was originally posted in Japanese at 18:51 Oct. 05, 2009)

Awesome video "ENJIN BEATBOX" of an ape-man beatboxing in engine room of a car was made by BP Castrol to promote the motor oil Castrol EDGE. Why ape-man? It's a pun on "Enjin", which means "ape-man" and pronounced the same as "Engine" in Japanese.

So how did they make it, and who's inside the ape-man doing the beatboxing? Here's some pics and video footage of the production.
ENJIN BEATBOX
http://enjin.me/

Here's the complete video.

YouTube - ENJIN BEATBOX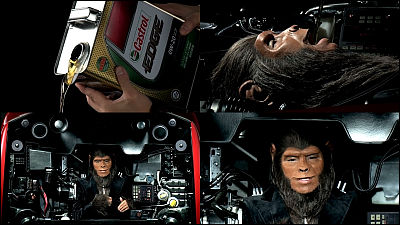 Prosthetic makeup was done by leading Japanese special makeup effects artist Etsuko Egawa. No CG works here.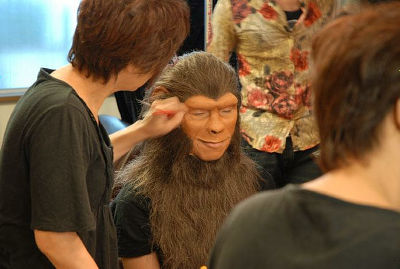 Quite handsome, isn't he?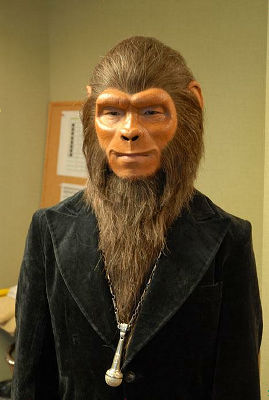 He arrived at the studio.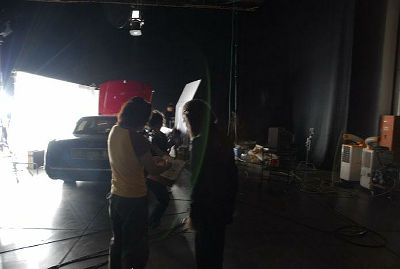 Putting on microphones.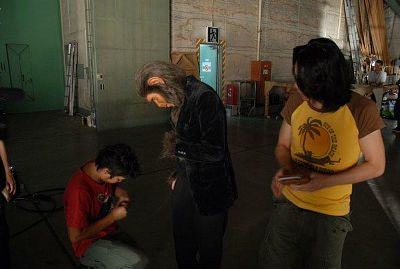 Into the engine room.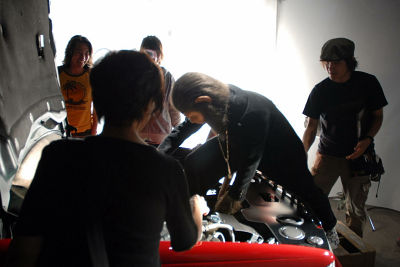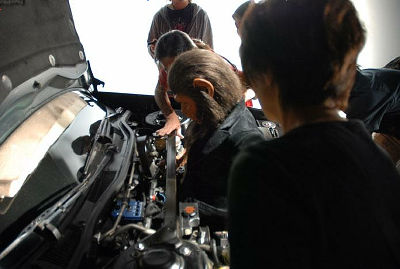 No CG, the props were all made to fit under the hood of an actual car.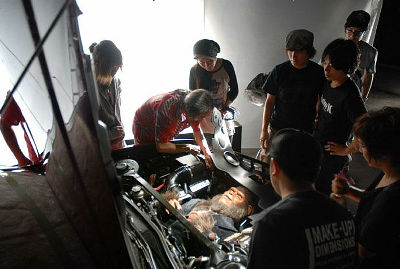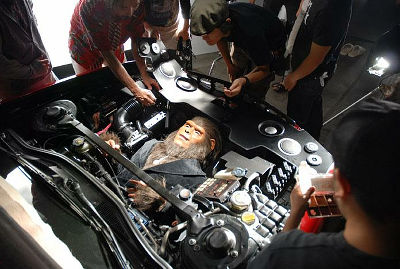 All set.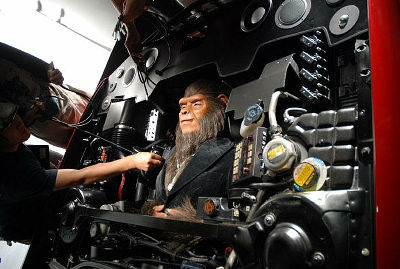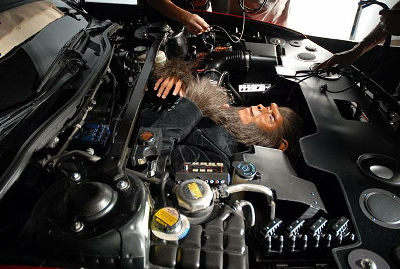 Lifting the hood.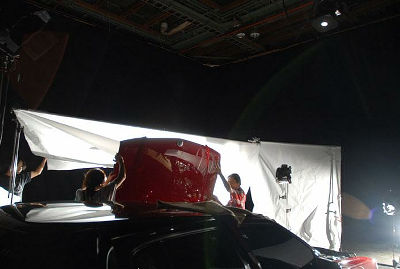 Not a job for a claustrophobe.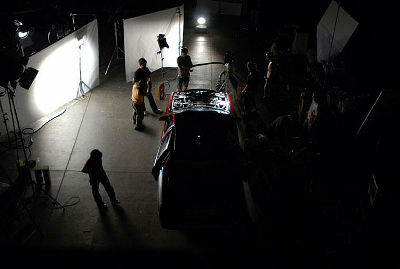 Seems like they've painted a black car red.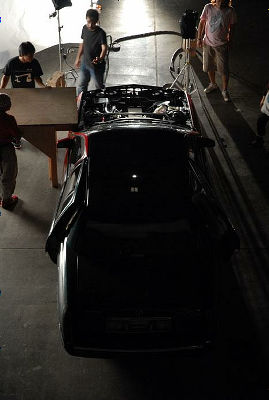 Most video clips and commercials are dubbed after the actual shooting, but this video recorded the sound at the same time, so the ape-man is actually performing the whole beatboxing in one go.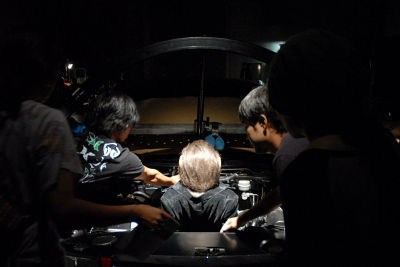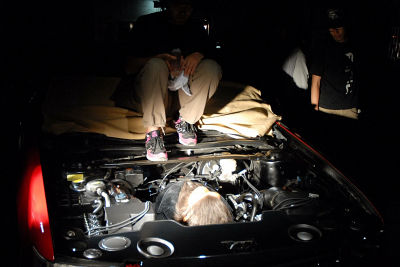 Hard to tell his age in this makeup, but he's the 18-year-old Japanese beatboxer Daichi.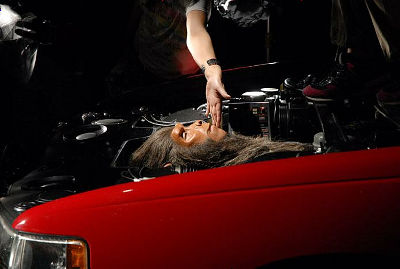 Practicing the oil-drinking.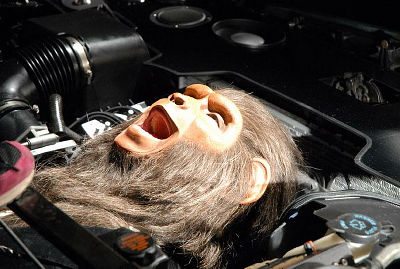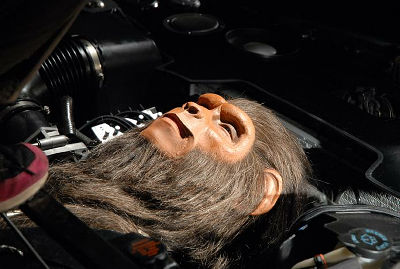 See the footage of the production.

YouTube - ENJIN BEATBOX MAKING MOVIE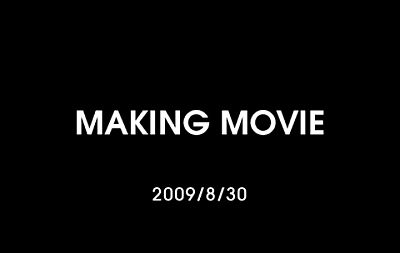 Related Posts:
"Bloody Yodo", Three Osaka Guys' Homage to "Bloody Omaha" - GIGAZINE

HOWTO: Curve out life-size anime characters with CHAINSAW - GIGAZINE

Unique and Innovative Games up for "Sense Of Wonder Night" in Tokyo Game Show 2009 - GIGAZINE

Bizarre and Fantastic artworks at Japan Media Arts Festival - GIGAZINE
in Video, Posted by darkhorse_log