How will an Actual Person Look as a Char Aznable Action Figure?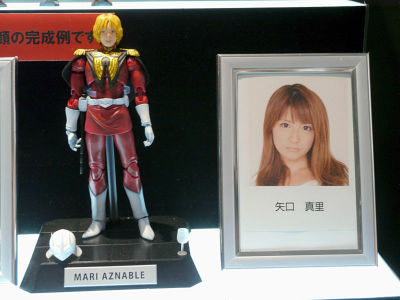 (This article was originally posted in Japanese at 00:42 Oct. 02, 2009)

Bandai is to start accepting orders for "Jibundamashii Char Aznable", the action figure of Char Aznable from Mobile Suit Gundam with your face, from October 16.

Hard to imagine what you'll look like as an action figure? At TAMASHII NATION 2009 Autumn some sample with the faces of Japanese popstar Mari Yaguchi and Mitsuru Matsuoka were on display to give you some idea how close the figure will resemble you.

Read on for details and pics.
Jibundamashii
http://jibundamashii.com/

"Jibundamashii Char Aznable", 13,650 yen (about $150).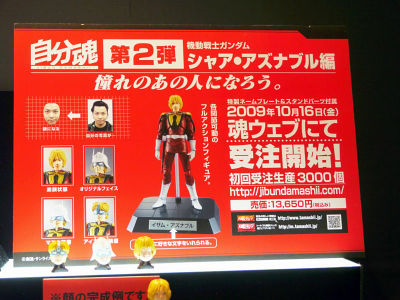 18cm high. The kit includes mask, helmet, gun, goblet and other accessories.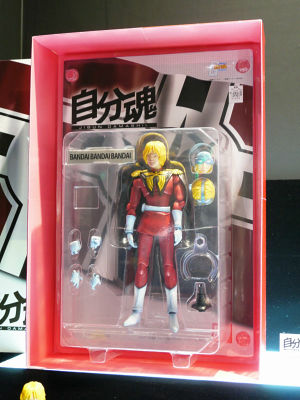 Mari Aznable looks kind of soft, but it proves a female face won't look too awkward on Char.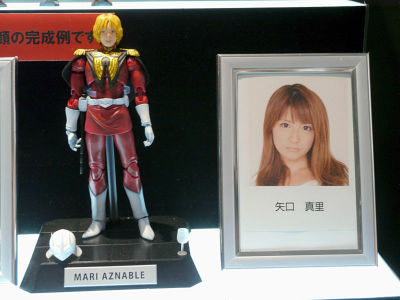 Mitsuru Aznable. The name is in Japanese on this one. Up to 10 letters (20 in alphabet and number) can be printed on the name plate, so you can put a message or date instead of your name if you like.


Related Posts:
Action Figure of Char Aznable from "Mobile Suit Gundam" With Your Face - GIGAZINE

Char "Red Comet" Aznable's Stahl Helmet coming out for Gundam's 30th Anniversary - GIGAZINE

Who's your favourite secondary anime-character you wish to see a spinoff made? - GIGAZINE

History of Gundam Armed Force Emblem chronicled as "Zeppin Gundam" Pins Collection - GIGAZINE

The Most Campiest Mobile Suit Ever! Pink Gundam with Lace Garters - GIGAZINE