Capcom Launched "Super Street Fighter IV" Official Site, Unveiling a Brand New Character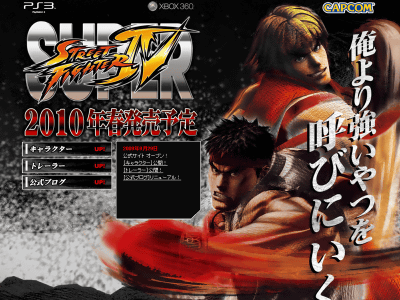 (This article was originally posted in Japanese at 17:43 Sep. 29, 2009)

Capcom has recently launched a mysterious teaser website as we reported, seemingly related to their popular Street Fighter series.

The website was updated at 17:00 September 29, 2009, confirming our speculations. The new title will be called "Super Street Fighter IV", and a new character is introduced along with your favourite fighters from the previous titles.

Read on for details and pics.
(Japanese)CAPCOM:SUPER STREET FIGHTER IV Official Site

This is the official website of SUPER STREET FIGHTER IV.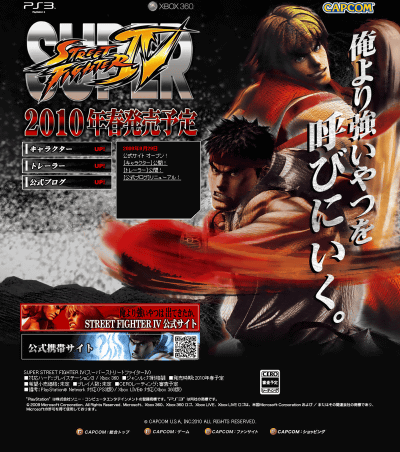 Super Street Fighter IV inherits the game system of Street Fighter IV with additional characters including Thunder Hawk from Super Street Fighter II and a brand new character called Juri. Though not mentioned on the official website yet, according to the official blog it seems concrete that Dee Jay will also appear.

Juri, the new character.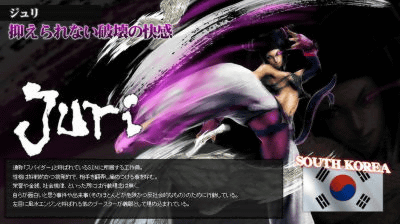 Juri is from South Korea, her fighting style is based on Taekwondo.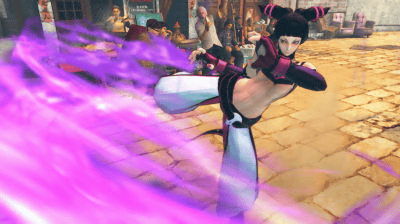 A chi booster called the "Feng shui Engine" is implanted in her left eye.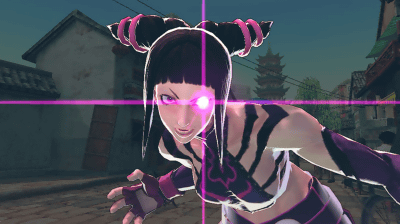 Thunder Hawk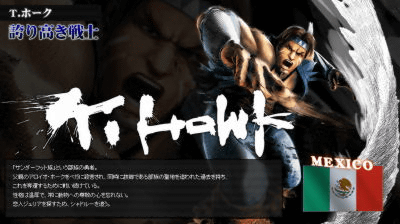 Thunder Hawk is from a fictional Native American tribe called the Thunderfoot clan.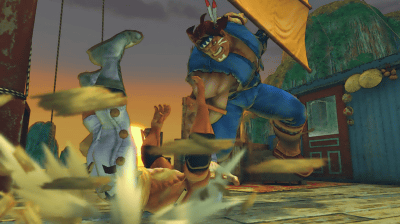 He has some powerful finishing moves including "Tomahawk Buster".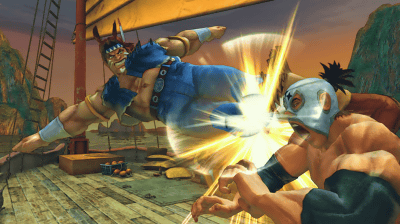 To be on sale in spring, 2010 for PS3 and Xbox360. The price is as yet unannounced. You can see a 1'23" trailer featuring Ryu and Ken on the website, and some more are expected to come out eventually.

Related Posts:
Fighting Game "MARVEL VS. CAPCOM 2: New Age of Heroes" to be released for PS3 and Xbox360 - GIGAZINE

Video of CAPCOM's "Okamiden - Chisaki Taiyo" came out on the Web - GIGAZINE

Capcom revealed "Okamiden" details, "Chibi-Terasu" to be the protagonist - GIGAZINE

CAPCOM to Release "Sengoku BASARA 3" in Multi-Console - GIGAZINE

"KOF SKY STAGE", famed KOF fighting game turned to Vertical Shooter in AMS 2009 - GIGAZINE

Fighting Game "Symphony of the Blood" featuring Tezuka's Characters - GIGAZINE

AOU 2009: "Gouketu-ji Ichizoku - Senzo Kuyo" - The sequel of legendary fighting game - GIGAZINE
in Game, Posted by darkhorse_log