New Lineups of Panasonic's Let's Note Laptops with Max 16hrs Battery Life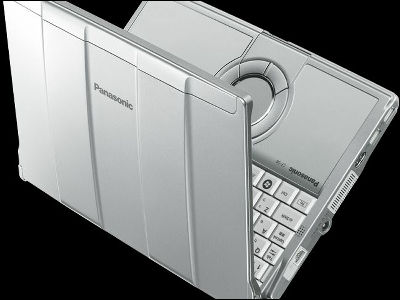 (This article was originally posted in Japanese at 16:21 Sep. 29, 2009)

Panasonic announced 2009 winter models for their Let's Note laptop series. In addition to improved versions in existing "F series" and "R series", two new powerful lines "S series" and "N series" emphasizing on CPU capability will be launched. "W series" and "T series" will be discontinued.

Read on for details and pics.
(Japanese)Let'snote Mobile PC | Panasonic
http://panasonic.jp/pc/

All new model will carry Windows7 Professional(with WindowsXP Downgrade Right), with HDD capacity increased to 250GB from former 160GB.

"S series" is the successor of former "W series" (12.1" laptop with DVD drive), and "N series" is the successor of "T series" (12.1" without DVD drive). Both S and N series are powered by Core 2 Duo P8700(2.53GHz) CPU, with impressive 16 hours of maximum battery life.

No drastic change on F series 14.1" laptop with handle. New OS, larger HDD capacity and weighs 10g less than former model.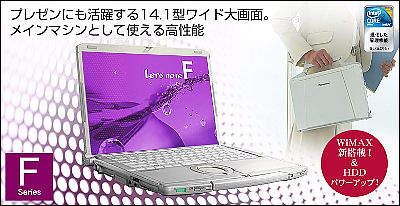 "S series" features Intel Core2Duo P8700(2.53GHz) which makes it one of the most powerful model of its class (12.1" with DVD drive) in the world. Battery life 16hrs is among the longest for laptops with HDD.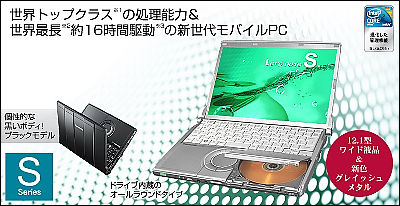 CF-S8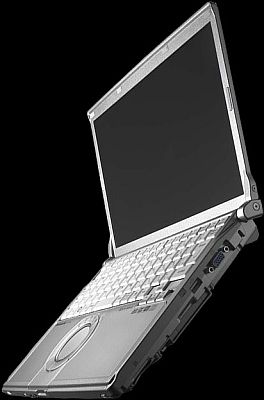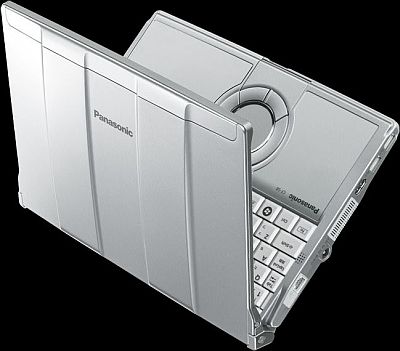 Side.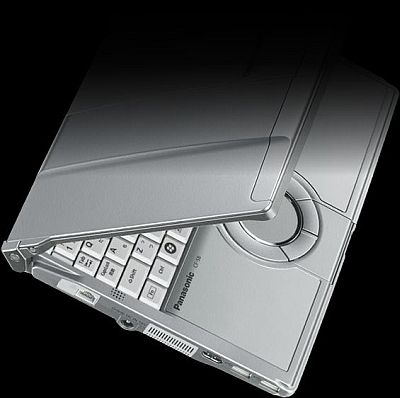 Outer shell.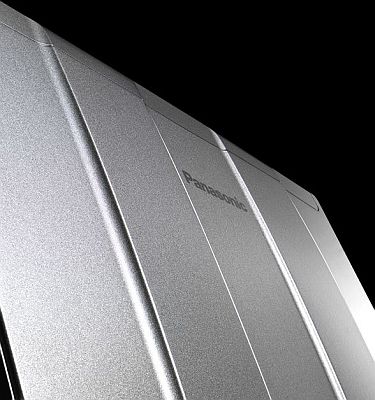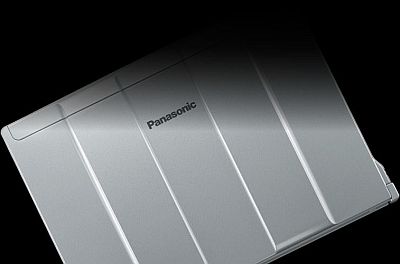 Keyboard, touchpad and palm rest.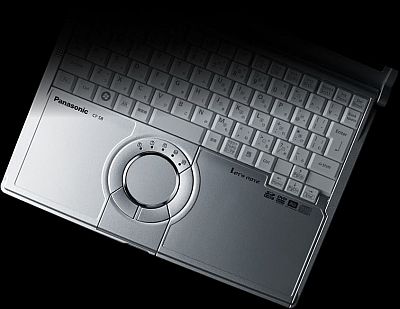 CF-S8(Grayish Metal), CF-S8(Jet Black) and CF-N8(Grayish Metal)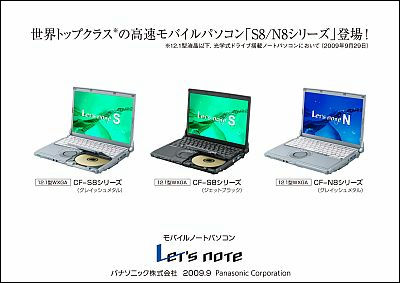 "N series" is basically the same as "S series" without DVD drive. Weighs 55g less than "S series".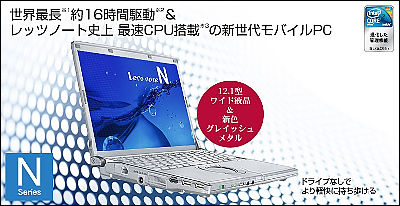 CPU on "R series" 10.4" notebooks will be upgraded to Core2Duo 1.60GHz from former 1.40GHz. Weighs 10g less than existing model.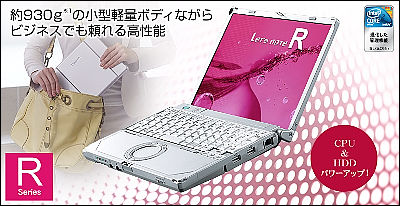 These are the over-the-counter models.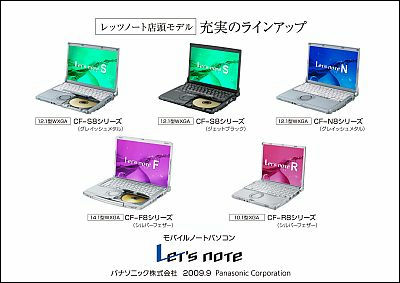 Premium custom models will be available at online store My Let's Club.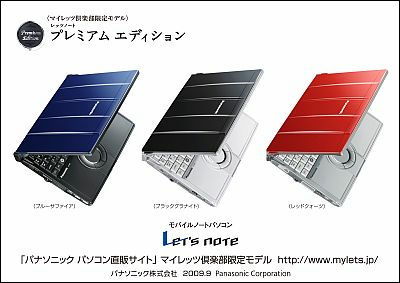 Models for corporate market.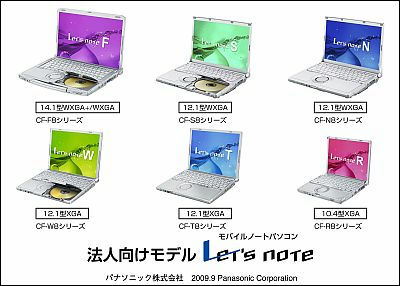 CF-S8 and CF-N8 for corporates.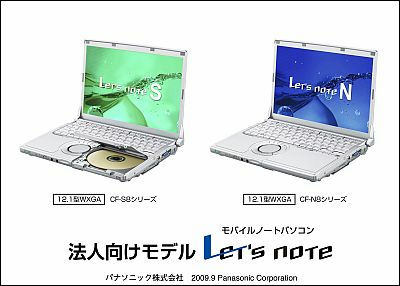 The new lineups will be available online from October 22, to be shipped on October 29. The prices are as yet to be announced.

Related Pots:
Sony's Very First Netbook "VAIO W" Announced - GIGAZINE

New variations for VAIO in a Pocket? New VAIO P is on FCC - GIGAZINE

CeBIT2009: MSI's "X-Slim" laptop is as thin as 0.2 inchs at its thinnest point. - GIGAZINE

Relax and surf the web, Bandai Namco to release "Rilakkuma" decorated Laptop - GIGAZINE

Low price Netbook featuring Gachapin and Mukku from the children's show "Ponkikki" - GIGAZINE