"Layton Kyoju to Majin no Fue" TGS ver. demo review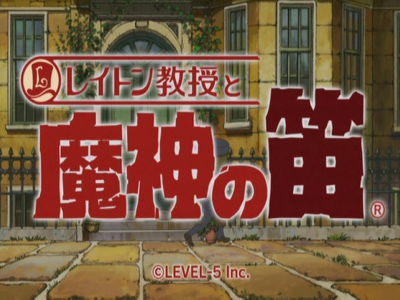 (This article was originally posted in Japanese at 19:24 Sept. 28, 2009.)

Following Inazuma Eleven 2, here's our quick review on demo video and game of unique puzzle adventure game Layton Kyoju to Majin no Fue(Professor Layton and the Specter's Flute) handed at Tokyo Game Show 2009 by developer Level 5.

The reviewer is new to this series, but since the developers have been gathering experince since its first game in 2007, the game seems to be well tuned for great balance of difficulty.

Read on for detail.

Nintendo DS Software | Layton Kyoju to Majin no Fue

Good Point:

+Well tuned difficulty
It's a quiz and puzzle game so difficulty is the major factor of the game. In short the balance is great. Some may think problems are too easy, but most of them who obtains the game will enjoy it a lot. In case you hit upon a problem which is too difficult, consuming an item "Hinting Coin" will give you some hint. Aside some important puzzles, you can solve from whichever you want to. If they are too difficult, you can temporary skip it and come back afterwards.

+Wide Range of Questions.
Not only sorting and alternative-choosing style questions, some questions well utilizes the touchpanel of the console.

Uncovering the hidden message with prepared letters.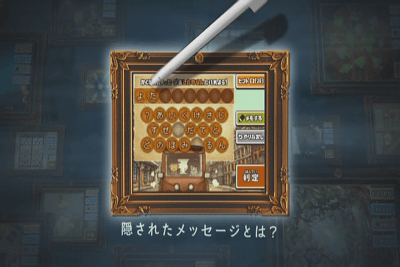 Slide on the panel to solve the quiz.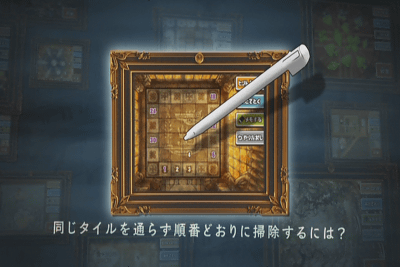 Touching various point on the display will cause reaction. You will get "Hinting Coin" or you will get a new problem.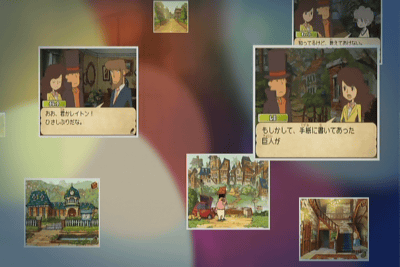 Not-so-good Point:

+Too easy to get Hinting Coin
In this demo, it's too easy to get Hinting Coin, which enable us to easily give up thinking. It will ruin the game.

+Not a fresh game experience
Same style in gameplay won't give fresh experience to players who played prequels, although characters are totally renewed.

Meeting Luke, key person of this episode.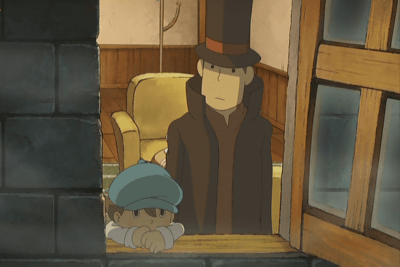 Opening animation.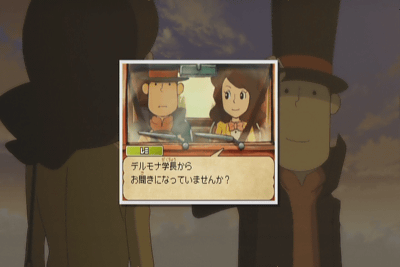 Arriving Village of Mist.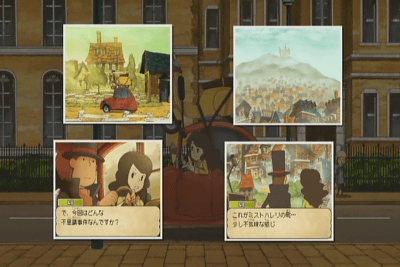 Various games and scenes you can play in the demo.


The developer team is surely experienced and their difficulty tuning and storytelling is just great. With a little more "surprising" feature, the game will appeal to everyone.

Related Post:
"MagicCube5D" the Rubik's cube on the fifth dimension - GIGAZINE

Cup Noodles Look-Alike Puzzle that Defeated All Visitors in TOKYO TOY SHOW 2009 - GIGAZINE

Puzzle game "PERFECT BALANCE NEW TRIALS" does need balance and dexterity - GIGAZINE
in Review, Posted by darkhorse_log