Hello Kitty Bottled Water in Kitty-Shaped PET Bottle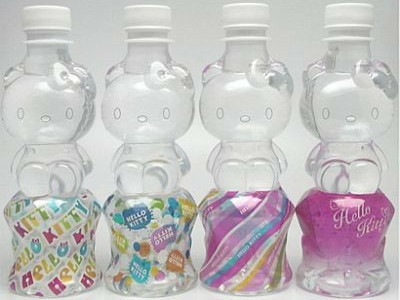 Mokku has a history of manufacturing unique character-themed beverages, and today they've launched a line of bottled water in Hello Kitty-shaped PET bottle.

Sure, there's nothing new about drinks clad in cute character labels, but the bottle itself shaped like Hello Kitty might quite possibly be the first in the world.

Read on for details and pics.
(Japanese)Cute Mineral Water in Hello Kitty Shape! - Tokyo Walker

(Japanese)MOKKU Co.,Ltd - Healthy Drink

The "Kitty Bottle Water" (265ml /non-carbonated) by Mokku comes in four designs, 368 yen (about $4) each. The PET bottle is of course recyclable, but the idea is to encourage customers to find their own way to reuse the bottle. So in a way you can call it green packaging.

Also launched today is the curvy "Body Water / Disney" line featuring Minnie Mouse, Mickey Mouse and Stitch. 300ml, 368 yen.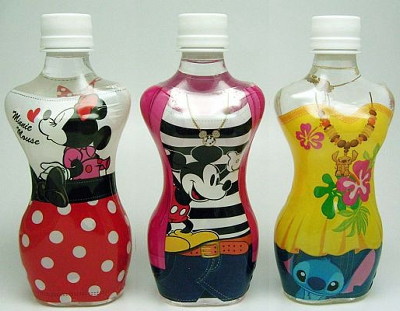 The first "Body Water" line with sexy bottles came out earlier this year featuring Hello kitty.


Mokku comes up with many interesting themes for their bottled water. They're aimed at tourists, sold mainly at rest areas on highways and convenience stores along tourism route.

"Caddie Bag Water" in bottles shaped like golf bag. 340ml, 368 yen.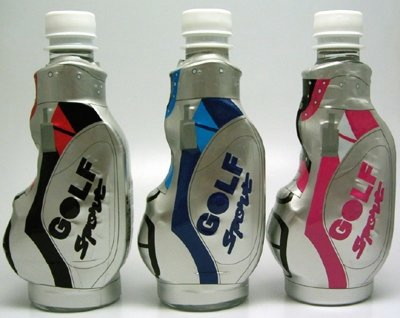 "Train Drink Ryokucha" green tea in package shaped like cars of JR Yamanote Line and Keihin-Tohoku Line. 500ml, 368 yen.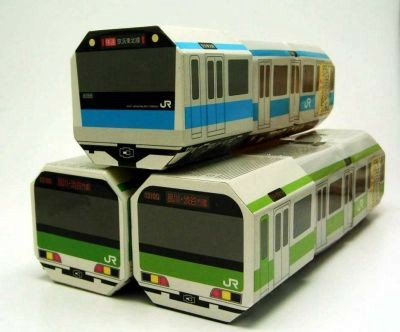 "Tyrannosaur Water", 410ml, 368 yen.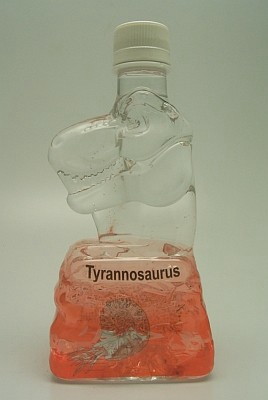 Related Posts:
Geekiest Refreshment ever! "Comic Green Tea" on sale Exclusively at Tokyo Big Sight - GIGAZINE

Hello Kitty Music Player and Silicone Skin by iriver - GIGAZINE

Seriously Cute Papercraft Hello Kitty dressed as Mario and Luigi - GIGAZINE

HELLO KITTY's App for iPhone and iPod Touch - GIGAZINE

Fanta's New Flavour "Fanta World California Grapefruit" - GIGAZINE

"Pepsi Shiso", Vibrant Green Perilla-Flavoured Pepsi - GIGAZINE

"Coca Cola Plus Catechin" makes you feel odd with Green Tea flavor - GIGAZINE

A drinking review of Megaman's wonder drug "E-can" - GIGAZINE
in Note, Posted by darkhorse_log