Armours of 9 Sengoku Warlords Exhibited at Tokyo Game Show 2009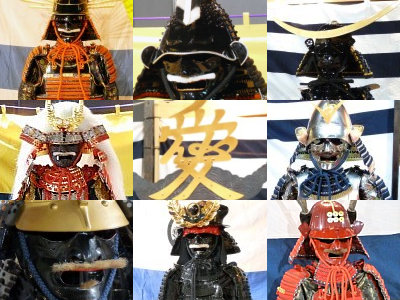 (This article was originally posted in Japanese at 14:30 Sep. 25, 2009)

Sengoku period(16th century) is certainly one of the most interesting period in Japanese history with countless conflicts among numerous warlords each aspiring to unify the country. Thanks to popular video games like Samurai Warriors and Sengoku BASARA, the period and warlords are now drawing spotlight among gamers as well as history fans.

Yoroi armours of nine popular warlords including Oda Nobunaga, Date Masamune and Sanada Yukimura were on display at a special booth named "Game Science Museum" in Tokyo Game Show 2009.

Pics after the cut!
"Game Science Museum", set in the 2nd Hall of Makuhari Messe.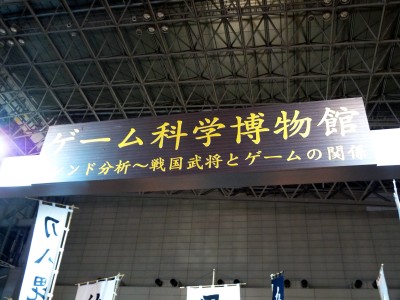 Uesugi Kenshin(left) and Naoe Kanetsugu's armours.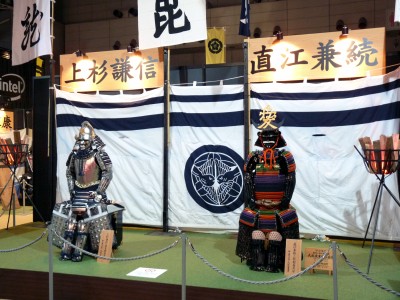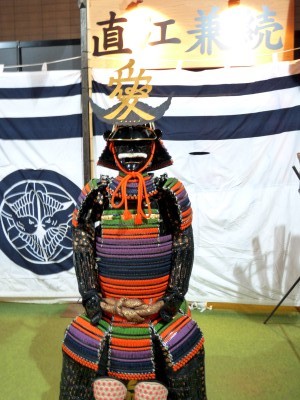 His symbol is Chinese character "Ai (Love)".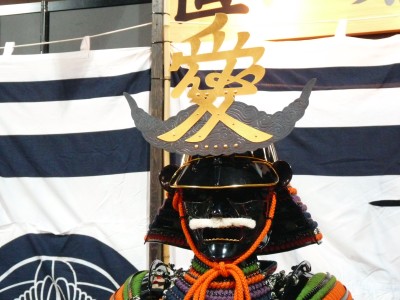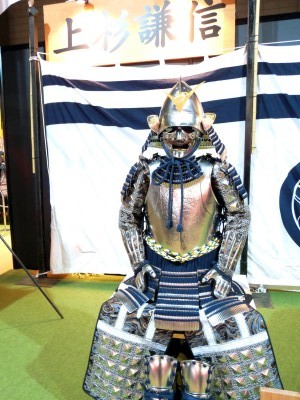 With gleaming silver helmet.


Date Masamune's armour.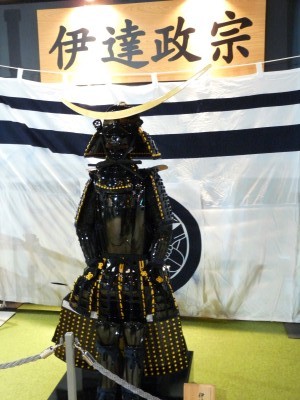 His famous crescent-moon-bearing helmet.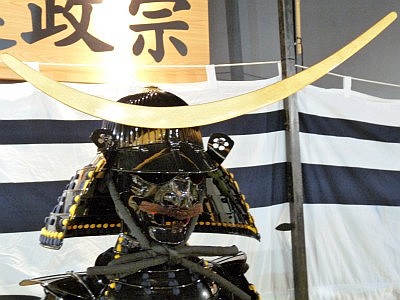 Katakura Kojuro's armour.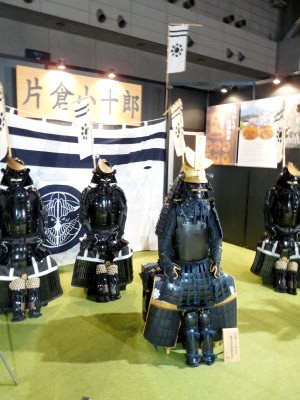 Kojuro's helmet bears a half-moon with ofuda(talisman) from Atago Shrine.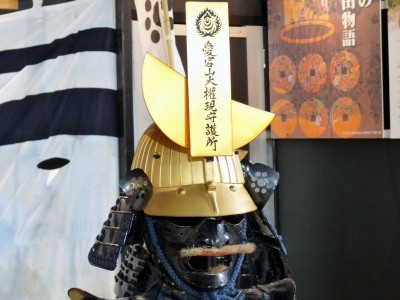 Sanada Yukimura's armour.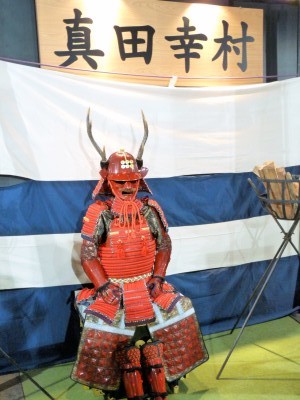 Helmet with antlers.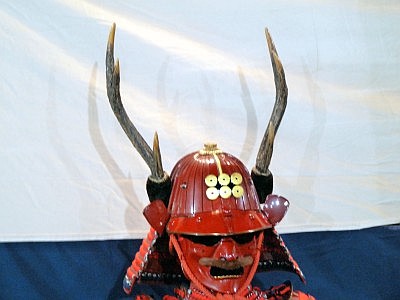 Takeda Shingen's armour.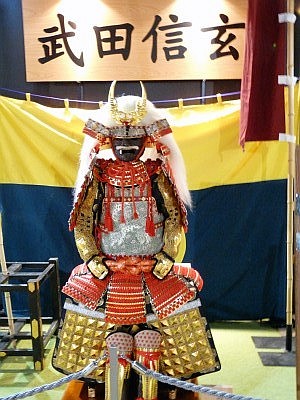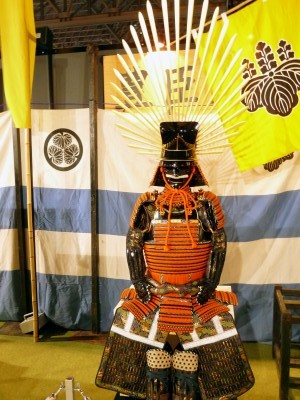 Hideyoshi's helmet with halolike adornment.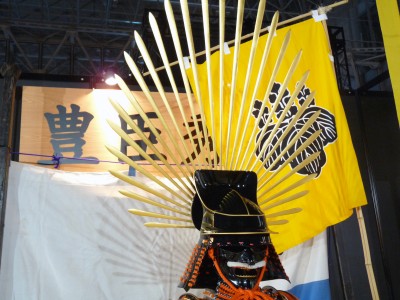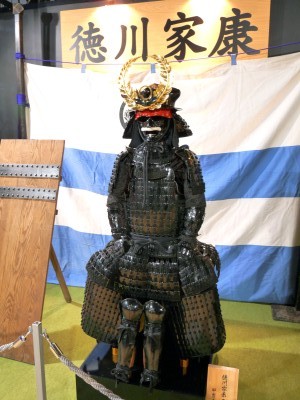 Ieyasu's helmet is shaped after Daikokuten's cap.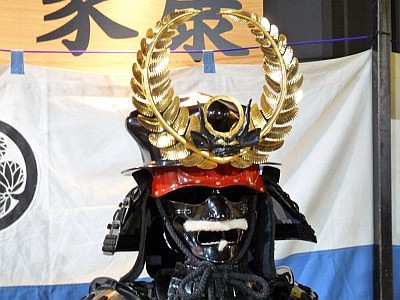 Oda Nobunaga's armour.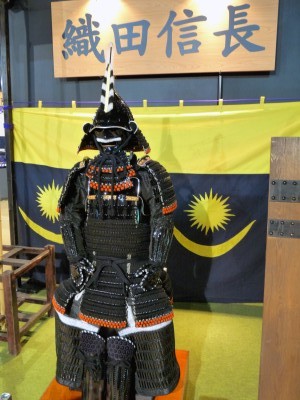 The black and white feather-like decoration is made of yak fur.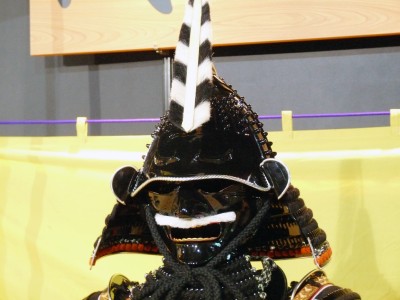 The exhibit was a joint project by Capcom(Sengoku BASARA), Koei(Samurai Warriors), Ueda city, hometown of Yukimura Sanada, Shiroishi city of the Katakura clan, and Marutake Sangyo who did the replica of Masamune's helmet from Sengoku BASARA.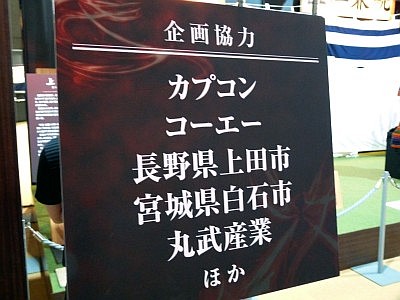 This discription on "Sengoku Game" proudly stated that the "history boom" was ignited by video games.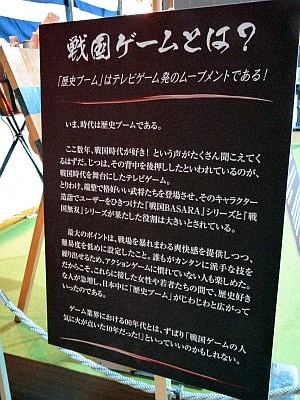 Related Posts:
Tokyo Game Show 2009: Table of Contents - GIGAZINE

CAPCOM Announced New "Sengoku BASARA" Game - GIGAZINE

Carry Your Favorite Samurai Symbol with "Samurai Flag USB key" - GIGAZINE