Price cut on Wii by $50 officially announced by Nintendo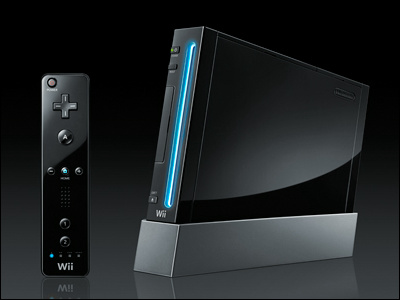 (This article was originally posted in Japanese at 11:05 Sept. 24, 2009.)

Nintendo today officially announced price-reduction of "Wii" console. It has been rumored since the announcement of price cutting on PS3 and Xbox360 by $100 and finally it came out.

Read on for detail.

Price Revision on Wii Console | Press Release : Sept. 24, 2009

According to Nintendo, they will reduce Wii's recommended retail price from 25,000 JPY to 20,000 JPY(approx. $274 to $220 USD) from Oct. 1. By this price reduction, Wii will be more familiar and enjoyable product to customers, Nintendo commented.

Nintendo sold 8.17 million Wii consoles in Japan and 52.6 million consoles world wide. The price reduction should add more number to the record.

Related Post:
[Flashing News]Sony unboxed slim PS3 console, with bigger HDD capacity and affordable price - GIGAZINE

List of games to be exhibited in Tokyo Game Show 2009 - GIGAZINE

List of Game Titles bound for Tokyo Game Show 2009: Part 2 - GIGAZINE

Nintendo is to release Super Mario Brothers' sequel on Wii - GIGAZINE