Trailer of "Tokimeki Memorial 4", the 15th Anniversary Title of TokiMemo Franchise - TGS2009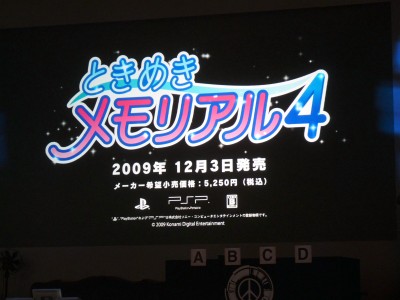 (This article was originally posted in Japanese at 15:26 Sep. 24, 2009)

Dating sim classic Tokimeki Memorial was originally released in 1994 for PCE. After eight years of silence, a new title in the series Tokimeki Memorial 4 is on its way, set in the same Kirameki city fifteen years from Tokimeki Memorial. A trailer is screened at Tokyo Game Show 2009.

The game will be released for PSP and NTT docomo's i-appli java mobile phone application, and a playable demo is exhibited at NTT docomo's booth.

Video and pics after the cut!


Playable demo was exhibited at NTT docomo's booth.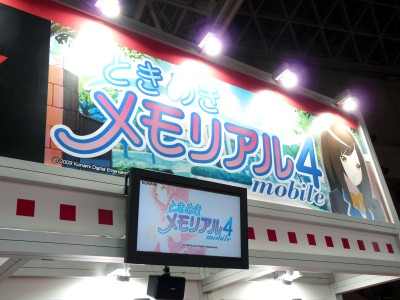 "Tokimeki Memorial 4 mobile" i-appli version will be released this winter.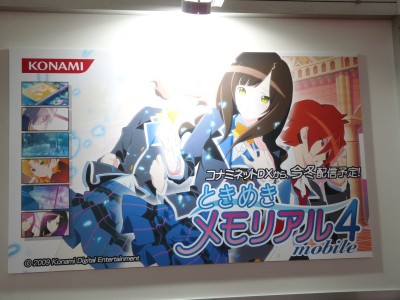 Here's a trailer.


The title screen.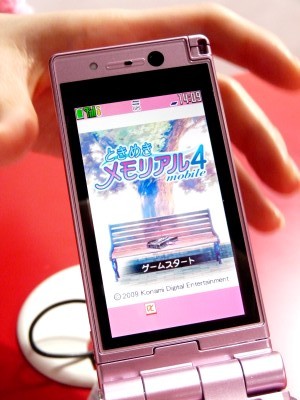 When your love interest is talking, you can reply right away or with a pause, or even cut her off mid-sentence. Her reaction will change accordingly, much like in real conversation.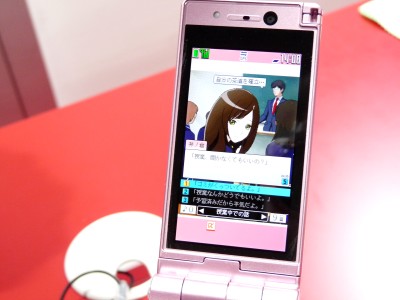 A phone screen wiper is handed out after you played the demo.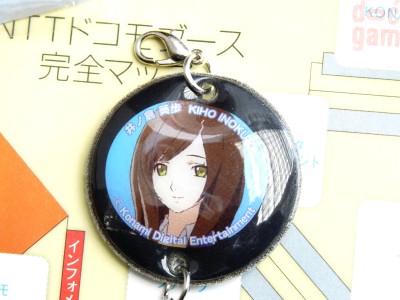 Poster of PSP version. The PSP version is to be on sale on December 3, 2009.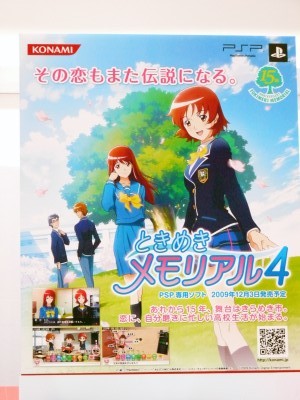 Tokimeki Memorial 4
http://www.konami.jp/tokimeki4/

Related Posts:
Tokyo Game Show 2009: Table of Contents - GIGAZINE