Video of Battle Sequence with Powerful Summons from "Final Fantasy 13" - TGS2009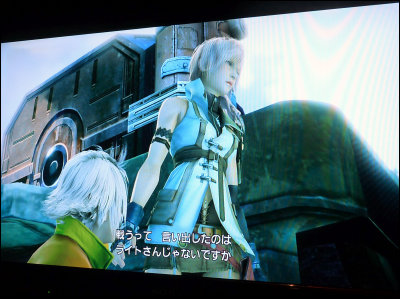 (This article was originally posted in Japanese at 11:57 Sep. 24, 2009)

Final Fantasy XIII is to be released on December 17 by Square Enix, and pre-orders are already placed at record-breaking pace via Amazon Japan and such.

Here's a video of the playable demo exhibited at Tokyo Game Show 2009.
FF13 booth at Tokyo Game Show 2009. You can try the playable demo here. Some details in the demo are altered from the final product, like the summons' strength.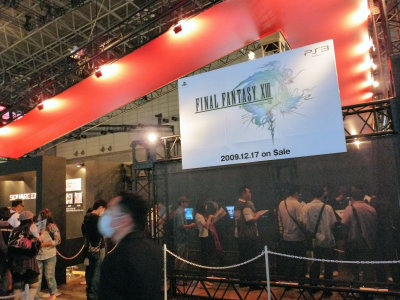 Here's the video. Two versions of playable demo are exhibited, centering Lightning and Snow. This is Lightning's version.
YouTube - Beautiful Battle Scene from FF13 Playable Demo: 01


Lightning summoning Odin. He can also transfrom to horse-like shape and fight in "Driving Mode".
YouTube - Beautiful Battle Scene from FF13 Playable Demo: 02


Snow calling Siva, the twin summon. They turn into motorcycle in Driving Mode.
YouTube - Beautiful Battle Scene from FF13 Playable Demo: 03