Software Hand-On of Sharp's new Linux PDA "Netwalker"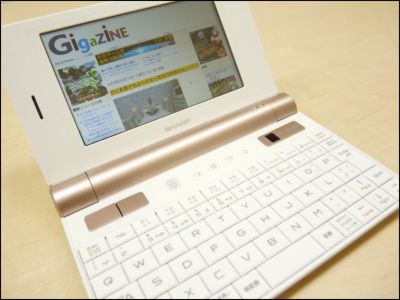 (This article was originally posted in Japanese at 20:44 Sept. 18, 2009.)

Unlike most PDA's, the product is installed with full version of Ubuntu Linux. So, theoretically, Netwalker can run any software written for Ubuntu, if you succeed in compiling the source code.

Anyway, following hardware hand-on, here are a quick review on Netwalker's pre-installed such as a web browser and an office suite.

Read on for detail.

NetWalker

The desktop has nine icons. Task bar and folder bar are placed on top and bottom of it.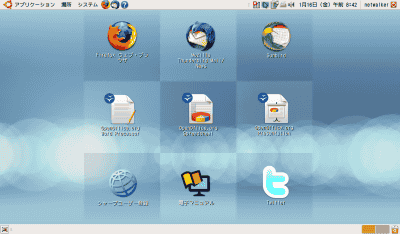 First you should setup wireless LAN. Press Fn+1 key to activate wireless LAN, then click the icon shown on the image below and select SSID of an access point you want to use.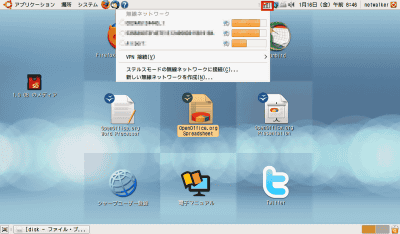 Then enter access key. If you successfully connect to network, the clock and calendar will be automatically adjusted.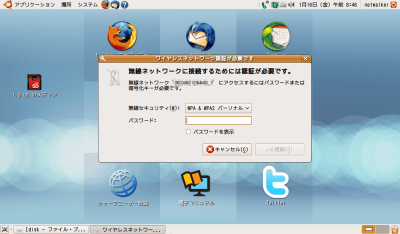 FireFox is preinstalled as the web browser. The display width is 1,024 pixels and its wide enough for ordinary web pages.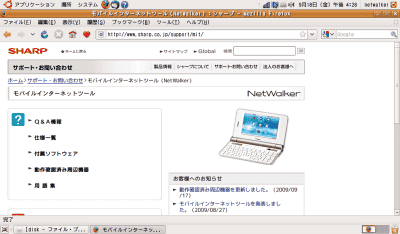 Side bar works fine.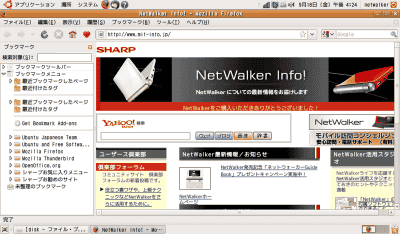 Display height is 600pixel and you may feel it's not enough with menu bars. Press F11 for full-screen mode.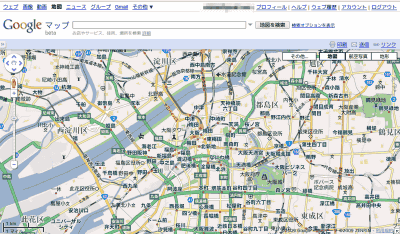 AJAX sites like Google Maps works fine.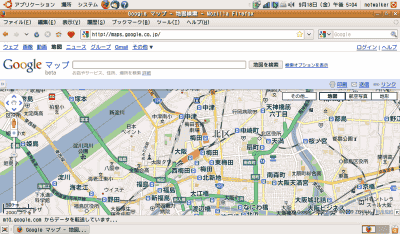 Google Reader works fine, too. You got Thunderbird as a default mailer, but Gmail would do as fine as software mailer.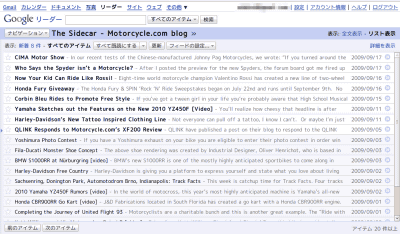 But you have to adjust font size or letters would be too small.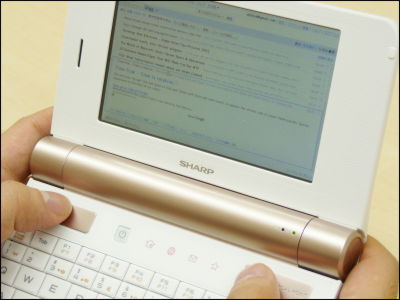 We first thought some twitter client software was installed but it was only an web shortcut.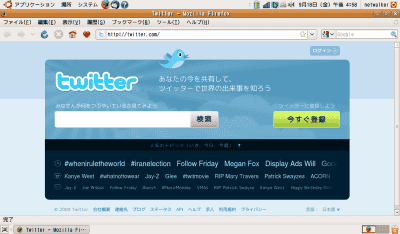 OpenOffice.org is pre-installed for office suite software and works without malfunction. But it takes a minute to boot. Too slow for everyday use.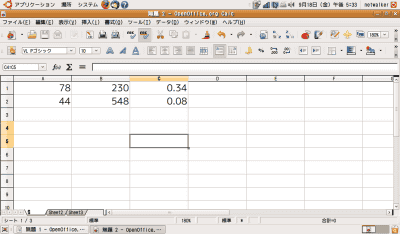 PIM software: Sunbird.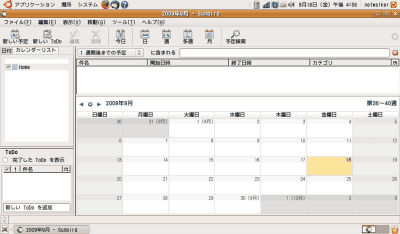 First, user interface on the display is too small to handle with its poor pointing devices. You must fully use keyboard shortcuts for quick operation.

Pre-installed Firefox and OpenOffice are both famous as an open source software. But CPU is too slow for these gorgeous software. Maybe you can accelerate them by using other light browsers, editors and desktop managers.

Related Post:
CeBIT 2009: How were Ubuntu guys doing in CeBIT 2009 booth? - GIGAZINE

"Process Hacker" will help you unveil mysteries of "svchost.exe" - GIGAZINE

Paper-Thin and Flexible, "Flexble OEL Display" shown at NHK Tech Lab Public viewing 2009 - GIGAZINE