Shoot! Shoot! Shoot! the Enemies in Arcade Shooter "TANK! TANK! TANK!" -AMS 2009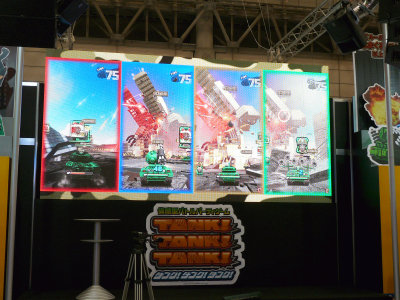 (This article was originally posted in Japanese at 15:10 Sep. 17, 2009)

"TANK! TANK! TANK!" is a new arcade title by Namco Bandai Games, in which you operate a tank and bust humongous enemies.

It's simple and exhilarating, easy to handle even for a non-gamer.

Read on for details and pics.
These are the playable demos of "Tank! Tank! Tank!" exhibited at the 47th Amusement Machine Show.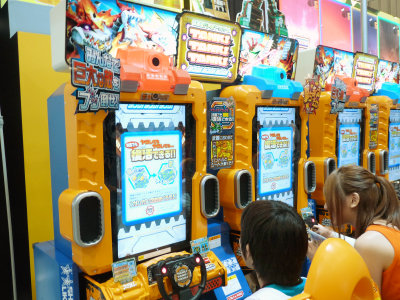 Up to four people can cooperate. It'll be fun to play with your friends and family.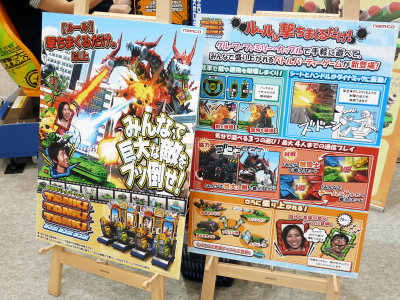 The seat shakes and bumps as you maneuver your tank.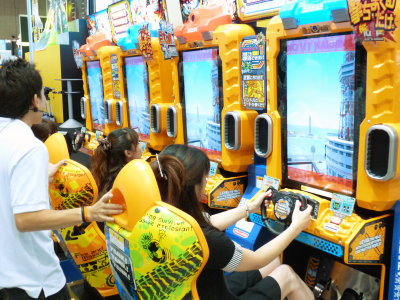 Steering. It can be handled easily and intuitively.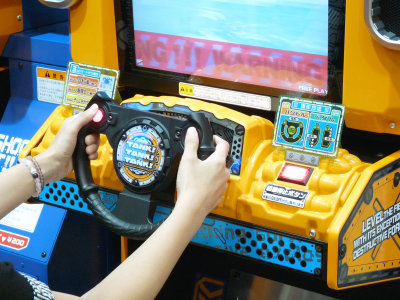 You can check how your team's working on the big screen.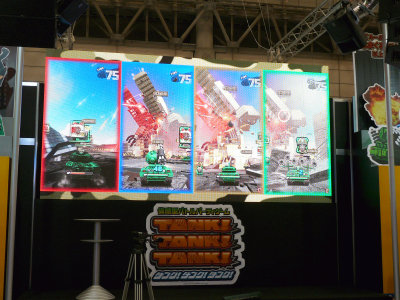 See the videos on our following post.

Videos of Namco Bandai's New Arcade Shooter "TANK! TANK! TANK!" - AMS 2009 - GIGAZINE

Related Posts:
Table of Contents: 47th Amusement Machine Show - GIGAZINE