Video of the Playable Demo of "KOF SKY STAGE" in AMS 2009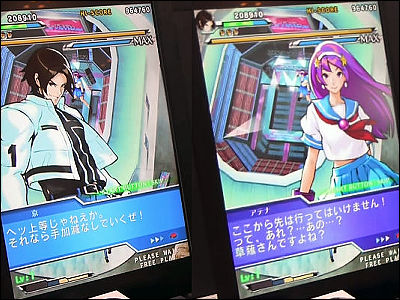 (This article was originally posted in Japanese at 12:25 Sep. 17, 2009)

"KOF SKY STAGE" for arcade platform TAITO Type X is a vertical shooter spin-off of the popular King of Fighters fighting game series. Following our prior post, this post will show you the video we took of the playable demo exhibited at the 47th Amusement Machine Show.

Video and pics after the cut!
KOF SKY STAGE
http://game.snkplaymore.co.jp/official/kof-skystage/

YouTube - KOF SKY STAGE Playable Demo in 47th AMS


There's a little side-track before you face the boss. Athena Asamiya is trying to stop Kyo Kusanagi.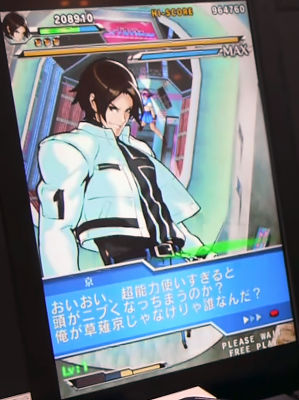 She didn't recognize Kyo at first since he's not in his school uniform.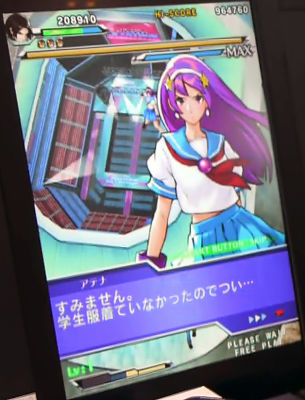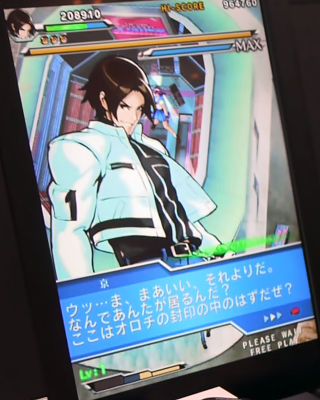 Anyway, she has to stop him, no matter what it takes.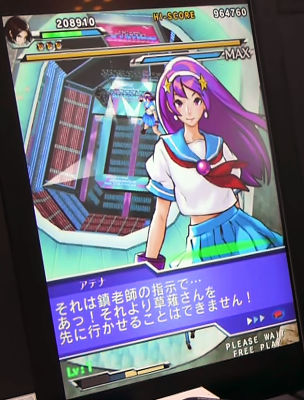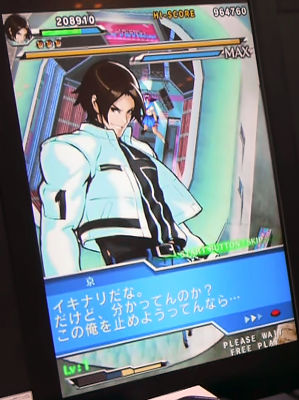 So the battle begins.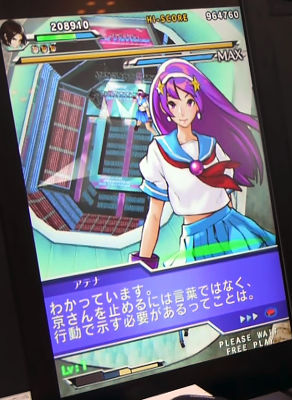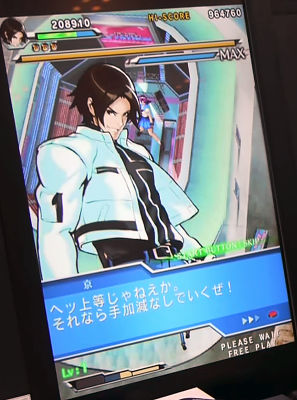 He won, saying "You're not in my class"


The results are shown like this.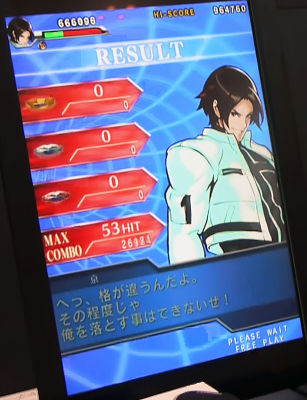 You can play the 1st and 2nd stage at AMS 2009.

Related Posts:
Table of Contents: 47th Amusement Machine Show - GIGAZINE

Booth Babes Cosplaying as various Game Characters at AOU 2009 - GIGAZINE