"KOF SKY STAGE", famed KOF fighting game turned to Vertical Shooter in AMS 2009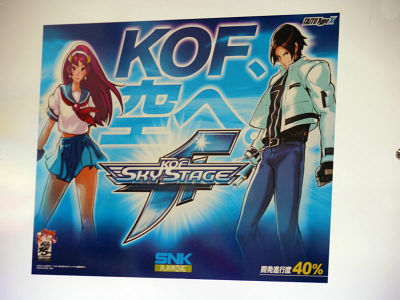 (This article was originally posted in Japanese at 10:42 Sep. 17, 2009)

For some reason, fighting game series The King of Fighters is to be adapted to a vertical-scrolling shooter game for arcades as KOF SKY STAGE, and a playable demo was exhibited at 47th Amusement Machine Show.

Pics after the cut!
KOF SKY STAGE
http://game.snkplaymore.co.jp/official/kof-skystage/

There was only one playable machine on display.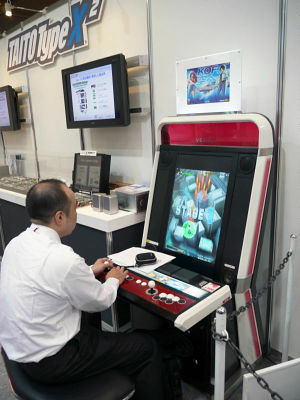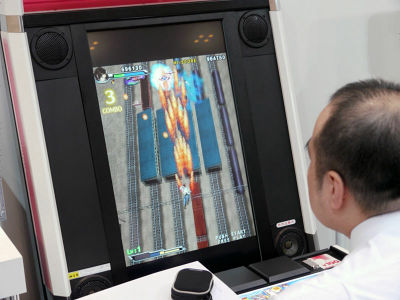 The gaming. Probably facing a boss now.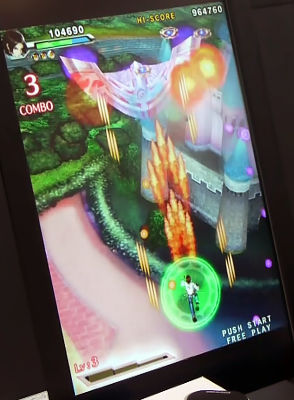 The power gauge gets filled if you keep on pressing the B button. Release the button when it's filled to the level you want, to execute a special move.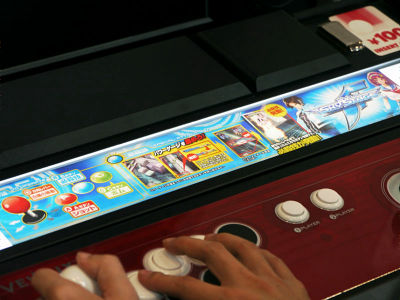 Like this.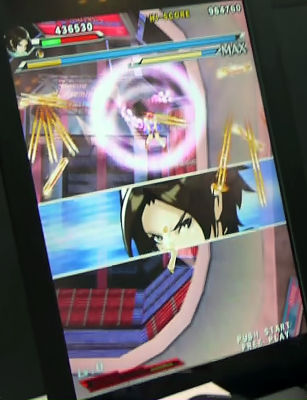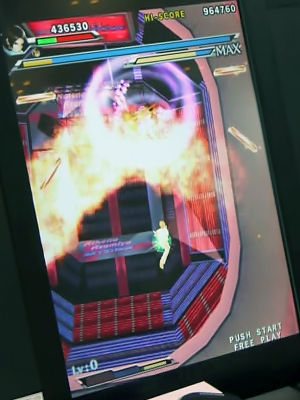 Knocked him out!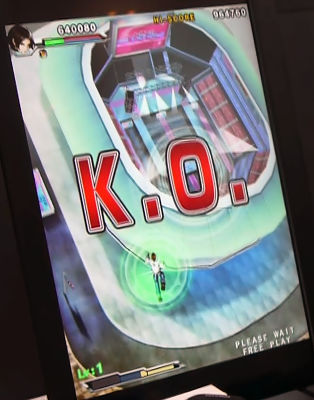 And you can choose your character again.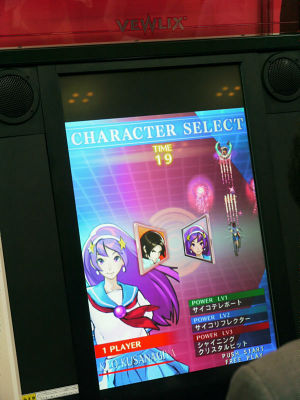 The game is also to be distributed via Xbox LIVE Arcade.

We're now encoding a video of this game, will be posting it soon!

Video of the Playable Demo of "KOF SKY STAGE" in AMS 2009 - GIGAZINE

Related Posts:
Booth Babes Cosplaying as various Game Characters at AOU 2009 - GIGAZINE