Haruhi Suzumiya "Sasanoha Rhapsody" version Nendoroid Petit for Anime Newtype Channel Subscribers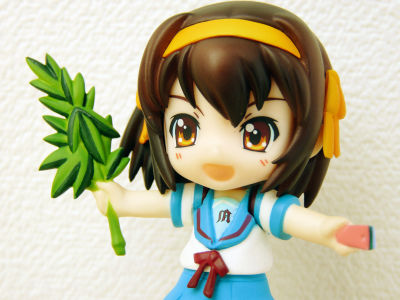 (This article was originally posted in Japanese at 11:55 Sep. 15, 2009)

Anime Newtype Channel, the website of Kadokawa Shoten's monthly Newtype magazine has been webcasting selected episodes of Kadokawa's various anime titles for free. Now they're offering a 5% discount and a freebie Haruhi figurine for new paying members who subscribed for the second half of this school year (that means October to March). The paying members (525 yen / month) get to watch more animes and get premium services like special giveaways and free Flash wallpapers for their cell phone.

We've got a chance to borrow the special figurine "Suzumiya Haruhi no Yuutsu 'Sasanoha Rhapsody' ver. Nendoroid Petit", so here are the pictures we took from every possible angles. Ogle all you like!

Pics after the cut!
(Japanese)Anime Newtype Channel: Premium Members Second Half Year Course

Since it's the "Sasanoha Rhapsody (Bamboo Leaf rhapsody)" version, Haruhi's got a bamboo branch in her right hand, a tanzaku (the piece of paper you write your wish on and hang from a bamboo branch on Tanabata festival) in her left.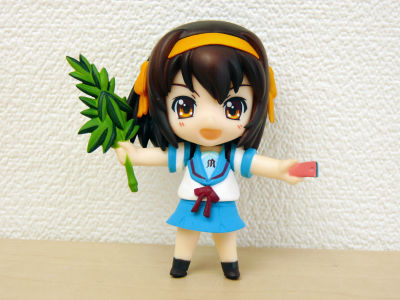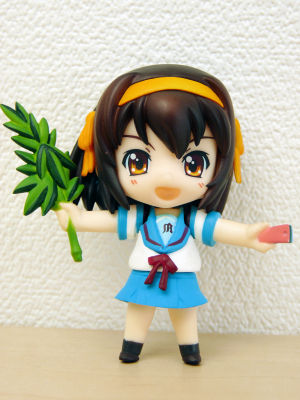 Comes with a base like this to stand her.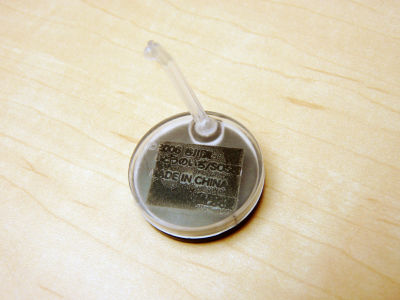 There's a hole on her back.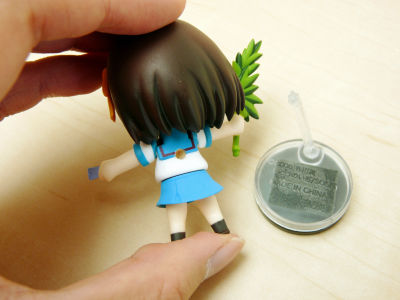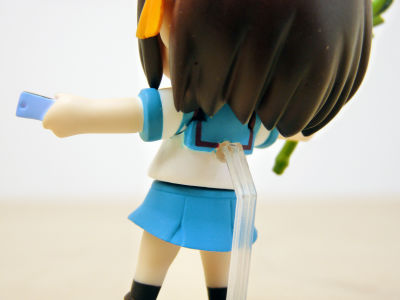 Now she can stand.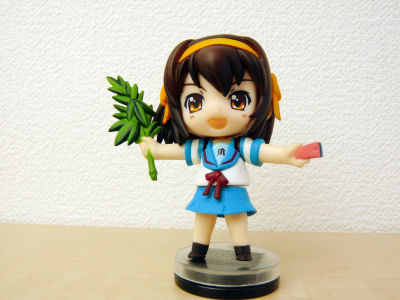 Seems so full of herself, as always.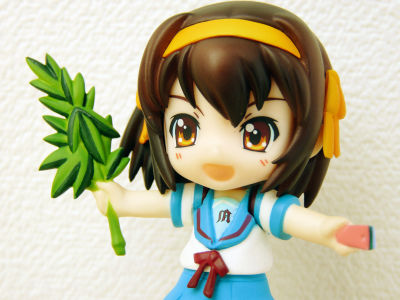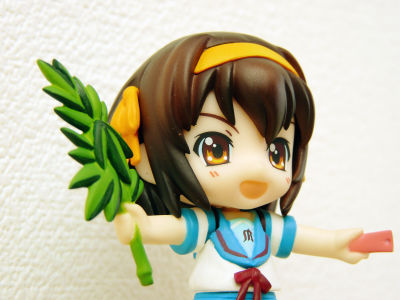 What does she wish for?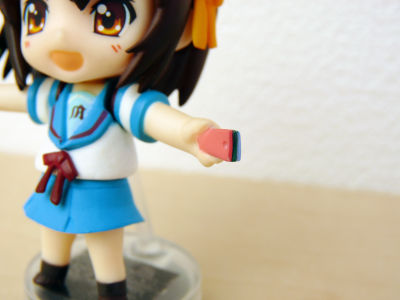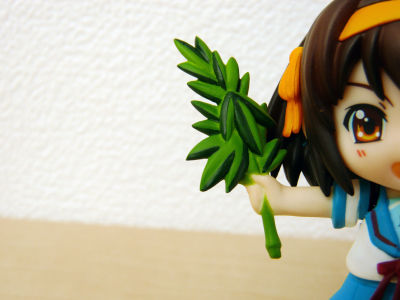 Rear.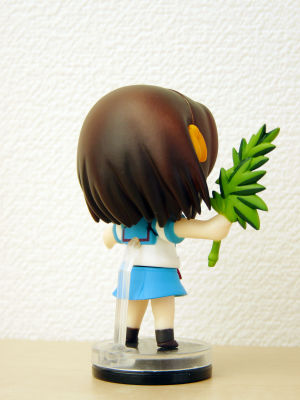 Haruhi and her wish...spells trouble.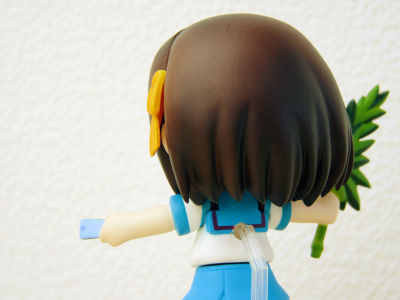 From lower angles.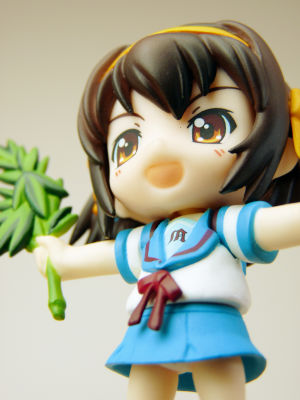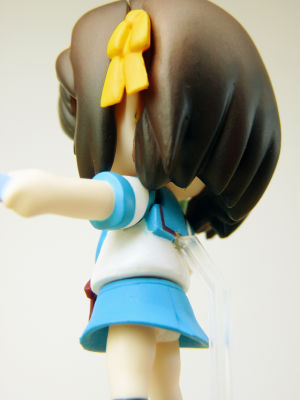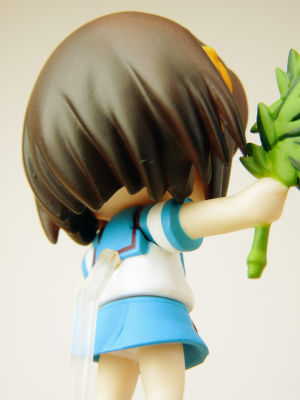 Made by Good Smile Company as part of their Nendoroid Petit series, but this model is not for sale, only available as a freebie for subscribers of Anime Newtype Channel.

Related Posts:
K-ON! Nendoroid shown at Wonder Festival 2009 [Summer] - GIGAZINE

Figures, Nendoroid and other original products of "Quiz Magic Academy" at AOU 2009 - GIGAZINE

Haruhi Suzumiya's new episode title revealed on a TV timetable web site - GIGAZINE

Haruhi's New Episode Aired! With New Ending Song! - GIGAZINE

Artful Ascii Arts of "Suzumiya Haruhi" and her company. - GIGAZINE
in Anime, Posted by darkhorse_log