List of Game Titles bound for Tokyo Game Show 2009: Part 2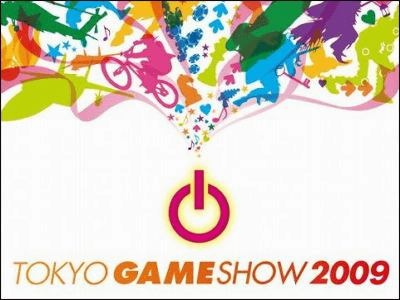 (This article was originally posted in Japanese at 18:08 Sep. 15, 2009)

Some of the games to be exhibited at Tokyo Game Show 2009 were unveiled several weeks ago, and the second part of the list came out. The titles unveiled this time includes Final Fantasy XIV by Square Enix, Halo Legends by Microsoft and Sengoku BASARA 3 by Capcom.

Here's the list.
(Japanese)Tokyo Game Show 2009: List of Participating Titles Part. 2

Here are some noteworthy titles, sorted by publisher. We just mechanically translated their self-appointed genres so don't ask us what "Stylish Hero Action" means.

Capcom
Lost Planet 2 (PS3, Action Shooter, Release Details TBA)
Lost Planet 2 (Xbox360, Action Shooter, Winter 2009)
Resident Evil: The Darkside Chronicles (Wii, Horror Shooter, 7340 yen, Winter 2009)
Okamiden: Chiisaki Taiyou (Nintendo DS, Action Adventure, 2010)
Megaman EXE Operate Shootingstar (Nintendo DS, Data Action RPG, 4190 yen, Nov 12, 2009)
Sengoku BASARA3 (PS3, Stylish Hero Action, 2010)
Sengoku BASARA3 (Wii, Stylish Hero Action, 2010)

KONAMI
METAL GEAR SOLID PEACE WALKER(PSP, Tactical Espionage Action, 2010)
SILENT HILL -SHATTERED MEMORIES-(Wii, Horror Adventure, Details TBA)
SILENT HILL -SHATTERED MEMORIES-(PSP, Horror Adventure, Details TBA)
NINETY-NINE NIGHTS II (Xbox360, Action, Details TBA)

SQUARE ENIX
Final Fantasy XIII(PS3, RPG, 9240yen, Dec. 17, 2009)
Final Fantasy XIV(PS3, Windows, MMORPG, 2010)
Final Fantasy XIV(PC, Windows, MMORPG, 2010)
Front Mission: Evolve(PS3, Third-person Shooter, Details TBA)
Front Mission: Evolve(Xbox360, Third-person Shooter, Details TBA)
Front Mission: Evolve(Windows, Third-person Shooter, Details TBA)
KINGDOM HEARTS Birth by Sleep(PSP, Roll Playing, Winter 2009)

SEGA
Ryu ga Gotoku (Yakuza) 4: Densetsu wo Tsugumono(PS3, Details TBA)
Umihara Kawase Shun: Second Edition (Nintendo DS, Rubber Ring Action, 5040 yen, Oct. 29, 2009)
Tomoyo After: It's a Wonderful Life - CS Edition(Xbox360, Romance Adventure, 5460 yen, Dec. 2009)
Little Busters! Converted Edition (PS2, Romance Adventure, 5460 yen, Oct. 15, 2009)

Microsoft Game Studios
Halo3: ODST(Xbox360, Shooter, 7140 yen, Sep. 24, 2009)
Halo: Reach(Xbox360, Shooter, Details TBA)
Halo Legends(Anime, Details TBA)
Riot Act 2(Xbox360, Action, Details TBA)
Fable III(Xbox360, Roll-Playing, Detaila TBA)

TOKYO GAME SHOW is opening next week. We're planning to post tons of coverages, so don't miss it!

Related Posts:
Unique and Innovative Games up for "Sense Of Wonder Night" in Tokyo Game Show 2009 - GIGAZINE

"METAL GEAR SOLID PEACE WALKER" PSP demo to be handed Wirelessly at TGS2009 - GIGAZINE

CAPCOM to Release "Sengoku BASARA 3" in Multi-Console - GIGAZINE

Video of CAPCOM's "Okamiden - Chisaki Taiyo" came out on the Web - GIGAZINE

Final Fantasy 14 Teaser Trailer on the Official Website - GIGAZINE

Video and Screenshots of Final Fantasy XIII Demo - GIGAZINE

Table of Contents: 47th Amusement Machine Show - GIGAZINE

List of games to be exhibited in Tokyo Game Show 2009 - GIGAZINE
in Game, Posted by darkhorse_log